Record Number of States (26!) Remove Dams in 2019
More states than ever before are getting involved in restoring rivers through dam removal, and it is wonderful to see!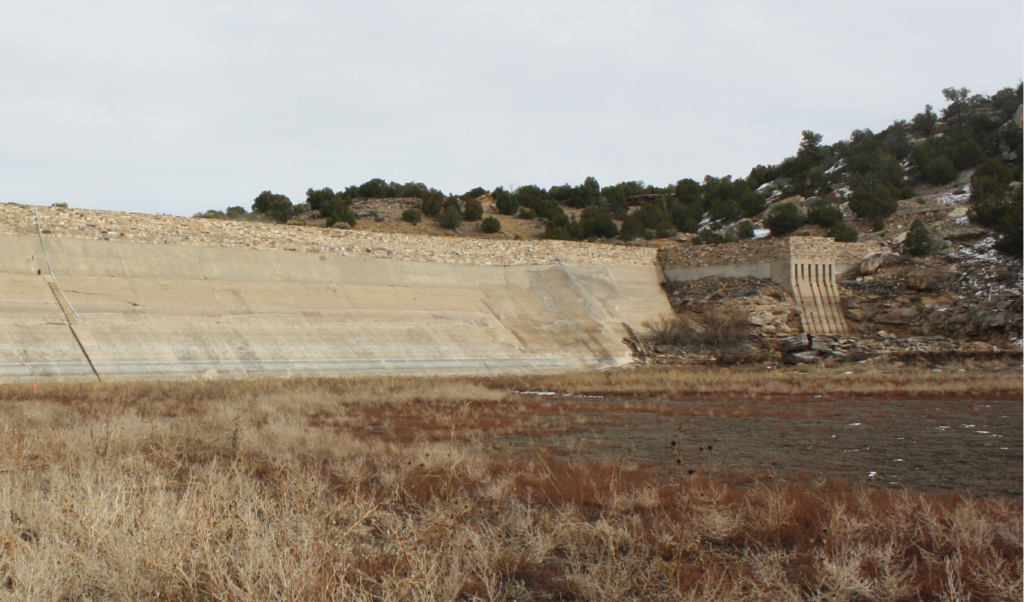 90 dams removed in 2019.
26 states (A RECORD!) removed dams in 2019.
973+ upstream river miles reconnected in 2019 through dam removal projects.
More states are getting involved in restoring rivers through dam removal, and it is wonderful to see. Private citizens and companies, municipalities, organizations, state and federal agencies are getting engaged in restoring river health across the country.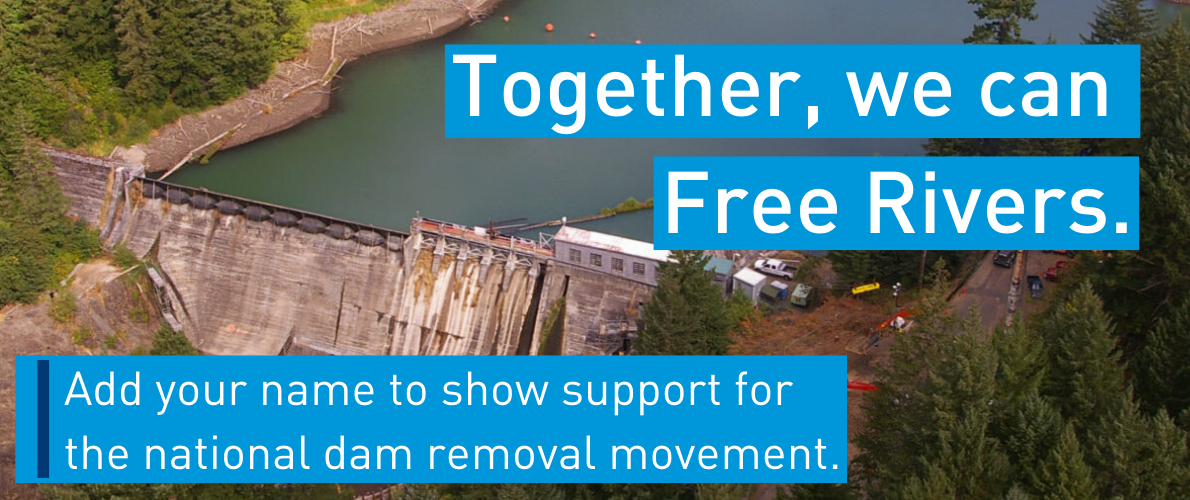 The top four states removing outdated dams in 2019 were:
California – 23 dams removed
Pennsylvania – 14 dams removed
New Hampshire and Vermont– 6 dams removed
How do we know all of this? Well, American Rivers is the only organization maintaining a record of dam removals in the United States. The database (here) includes information on 1,722 dams that have been removed across the country since 1912. Most of those dams (1,476) were removed in the past 30 years. If you're more of a map person, you can see the removals mapped here. American Rivers played a role in nine of the dam removals on this year's list. The database includes all known dam removals, regardless of the extent of American Rivers' involvement.
Check out Jones River, MA before and after the removal of Elm Street Dam:
Photos by Jimmy Powell, Jones River Watershed
There are some great projects on this year's list. Did you read earlier in the year about the Congaree Creek Dam removal in South Carolina? Or perhaps you heard about the great work over the past few years in California's Cleveland National Forest? We have new stories posted about dam removals in Pennsylvania and Vermont as well. Some other highlights can be found below.
New River Restoration Resource Center
WE HAVE MORE BIG NEWS!! American Rivers is proud to share our newly revamped River Restoration Tools and Resources website! We invite you to go check out all of the great information that we have provided about river restoration, plus we share success stories, photos, videos, and more. We are hopeful that this new resource center will provide restoration practitioners, as well as the general public, connections to tools to help improve their work. After you check it out, let us know what you think in the comments below!
Highlights from Dams Removed in 2019
Howle and Turner Dam, Tallapoosa River, Alabama
The removal of Howle and Turner Dam was in the works for over four years. This project was the result of a great partnership between the U.S. Fish and Wildlife Service's Partners for Fish and Wildlife program and the Alabama Rivers and Streams Network. The Service coordinated the pre-restoration planning and worked with their Fisheries and Aquatic Conservation Aquatic Habitat Restoration Team to carry out the demolition and restoration of the river channel. The 16-foot high by 100-foot wide concrete and steel dam was located on the Tallapoosa River, one of Alabama's major rivers. The dam was originally built in 1935 to power a grist mill and cotton gin, but outlived its original purpose. The dam held historical significance to the locals of east Alabama, as it was a rural center of commerce for over half a century. In June 2019, Howle and Turner was removed to improve water quality and create habitat for rare mussel species such as fine-lined pocketbook and delicate spike.
Contact: Eric Spadgenske, U.S. Fish and Wildlife Service, 251-441-5872, eric_spadgenske@fws.gov
Saccarappa Dams 1 and 2, Presumpscot River, Maine
This project included the removal of two separate adjacent dams on the Presumpscot River, both originally built in 1911 for hydroelectric power— the Saccarappa Dam 1 (12-foot tall by 239-foot long) and the Saccarappa Dam 2 (12-foot tall by 154-foot long). The goals of this project were the restoration of fish passage and productivity of fish populations, as well as improvements in the downtown area through expansion of the "River Walk." Restoring the productivity of the fish populations in the Presumpscot is vital not just for those who fish along the river, but also for the health of the fishing industry in Casco Bay and the Gulf of Maine. Migratory fish found in the Presumpscot, like alewives and bluebacks, are critical bait for the lobster fishery and key to the entire food system. The removal of these dams also opens up the longest and cleanest stretch of riverway in the most densely populated area of the state for the first time in two centuries and will greatly enhance the economic and recreational value of the river.
Contact: Barry Stemm, Sappi North America, 207-856-4584, barry.stemm@sappi.com
Jordan's Point Dam, Maury River, Virginia
Jordan's Point Dam (10-foot high by 180-foot wide) was a historical, concrete dam built in 1911 and located in Lexington, VA. Prior to deconstruction, it was structurally compromised with many cracks, and had outlived its purpose of powering various mill operations. When the dam was first breached and the water level lowered during its removal, another timber crib dam was revealed and subsequently removed. This project improved riverine ecology, hydrology and habitat restoration along 1.2 miles of Maury River upstream. Additionally, the project removed a significant safety hazard and was expected to greatly benefit recreation and river usage along City Park. The dam had been a safety concern for the community since 2006, when a teenager drowned going over the dam into the hydraulic current.
Contact: Louise Finger, VA Department of Game and Inland Fisheries, 540-248-9378, louise.finger@dgif.virginia.gov
This past year was a great year for dam removal, and we hope that 2020 can beat it! We are continuing to build momentum across the U.S. for removing unsafe, unnecessary, and outdated dams. Keep an eye out for more information on our efforts to scale up river restoration over the coming months!