The sound of the vibrator on the track hoe pulling sheet piles out of Congaree Creek only lasted one day as the US Fish and Wildlife Service Aquatic Habitat Restoration Team removed the dam on a beautiful day in May 2019.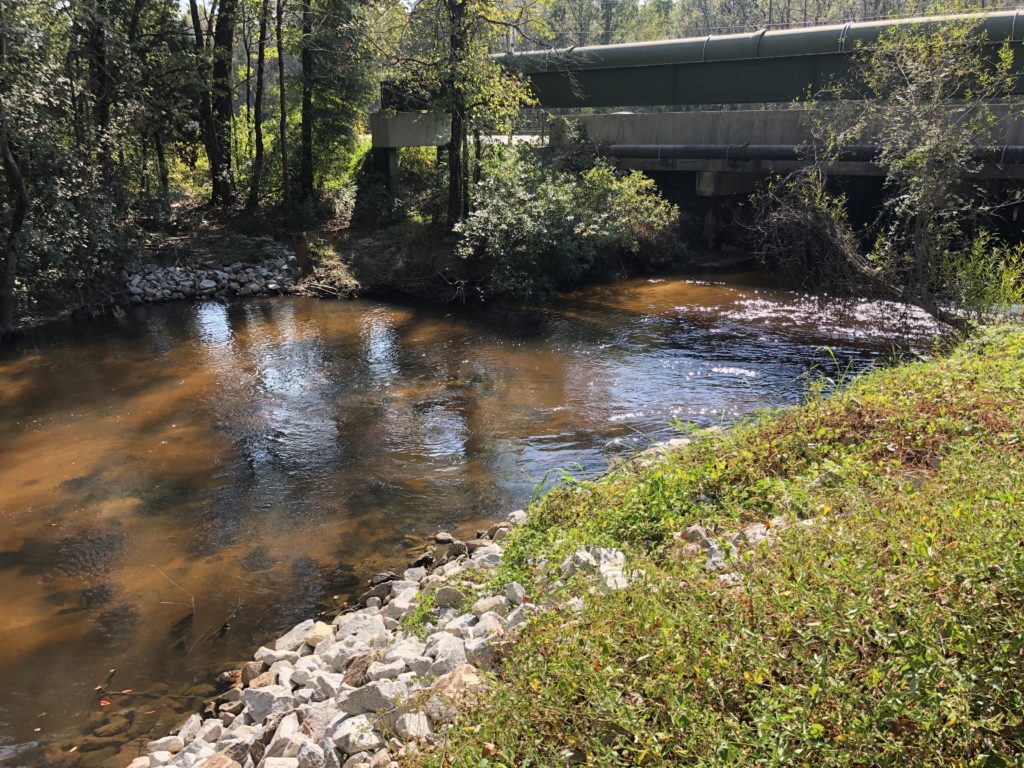 American Rivers partnered with the Congaree Riverkeeper, the South Carolina Department of Natural Resources, the City of Cayce, and the US Fish and Wildlife Service on this successful dam removal project.
About 15 feet high and 40 feet across, this outdated, relic dam created a dangerous hydraulic current at the start of a canoe trail. Now ten miles of mainstem Congaree Creek are reconnected which supports paddlers and aquatic life like herring, shiners, and darters alike who need access to different parts of the stream.
Many dams like the Congaree Creek dam have outlived their useful life, and dam removal is often the most economical option compared to repair. At least 82 dams were removed in 2018 restoring more than 1,230 miles of stream which brings the grand total of dams removed in the US to over 1,600!
Congaree Creek in Cayce, SC, is now flowing freely now thanks to the efforts of a strong partnership to remove a dam. Check out this short film about this dam removal.