Cheers to Greene Township on Scotland Pond Dam Removal
As a result of the dam removal project, approximately 1,000 feet of previously-impounded aquatic habitat will be restored!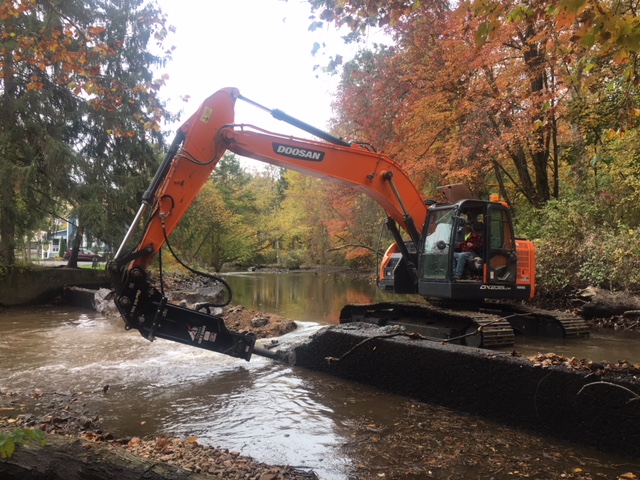 The removal of the two Scotland Pond dams on Conococheague Creek is one of many major infrastructural upgrades Greene Township, Franklin County, PA, is adding to improve their township for locals and visitors alike.
In Fall 2019, two dams functioning as one on Conococheague Creek were removed by Greene Township in Pennsylvania in collaboration with American Rivers, the Pennsylvania Fish & Boat Commission (PFBC), Scotland Campus, Inc. (SCI), ECS Mid-Atlantic (lead engineer) and RiverLogic (construction firm).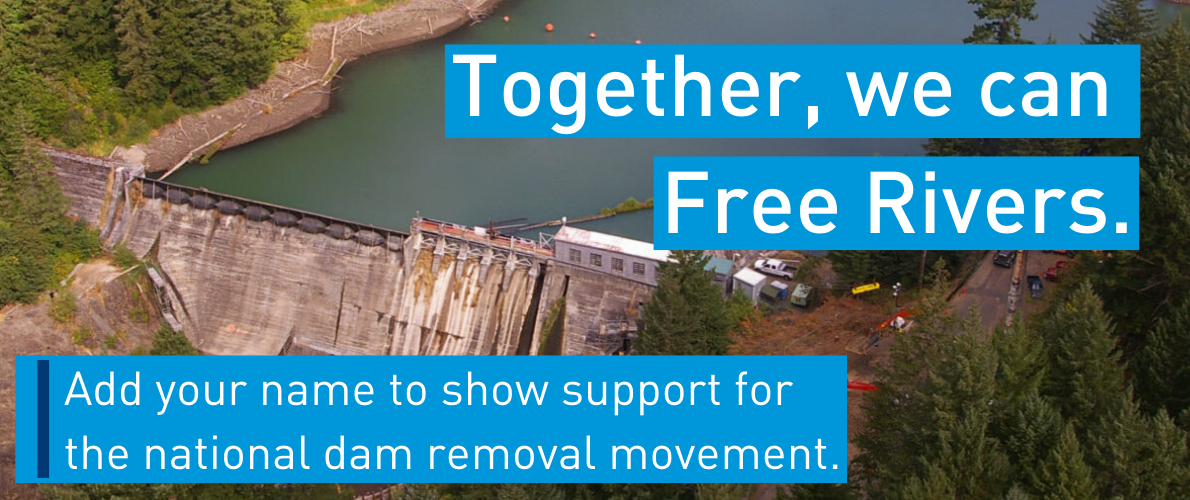 Prior to the 18-day long deconstruction, the two dams sat adjacent to one another on either side of a small river island on Conococheague Creek. Approximately 1,000 feet of the creek has now been restored and supports more biodiverse habitats, aquatic wildlife and natural transport of rich sediments downstream for the breeding grounds of native aquatic organisms.
Like many other dams, the Scotland Pond dams had far outlived their original purpose. They had become deteriorated and posed a risk to public safety in addition to their negative ecological impacts and the financial burden of maintenance.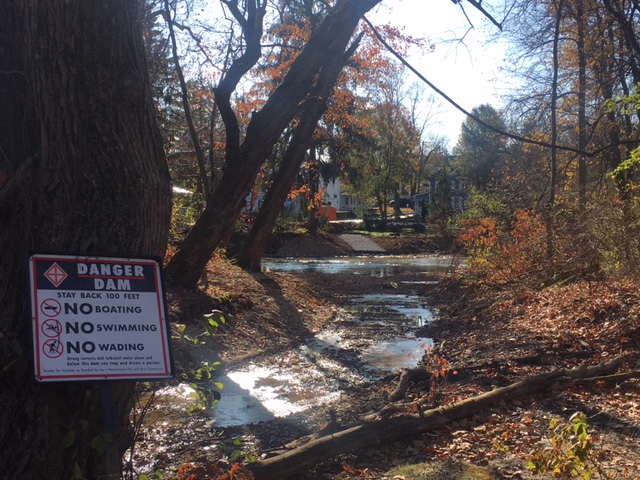 Greene Township (the Township), Franklin County, home to more than 16,000 residents and located within the Chambersburg designated "Micropolitan" Area, is currently experiencing a municipal renaissance. Over the last several years, the Township has worked diligently to promote, develop, and plan for infrastructure and recreational improvements in the community – projects that will ultimately have a significant impact on how residents and visitors spend their leisure and travel time in the area. Upon completion of the improvements, a significant revitalization in the targeted Scotland community will be realized. Scotland is home to the Greene Township Municipal Park, Corker Hill Barn and Homestead, Scotland Campus, Inc. (SCI) and will eventually contain a portion of the proposed Conococheague Trail. In addition, the Conococheague Creek runs through several Franklin County municipalities, including the Village of Scotland.
So far, four other dams (Birch Run Reservoir, Siloam Dam, Wilson College Dam and Wolf Lake Dam) have been removed from the Conococheague Creek, leaving just one more remaining dam that is known of. If that final dam is removed, the 57 miles of its 80 mile stretch in Pennsylvania would flow completely freely and uninterrupted.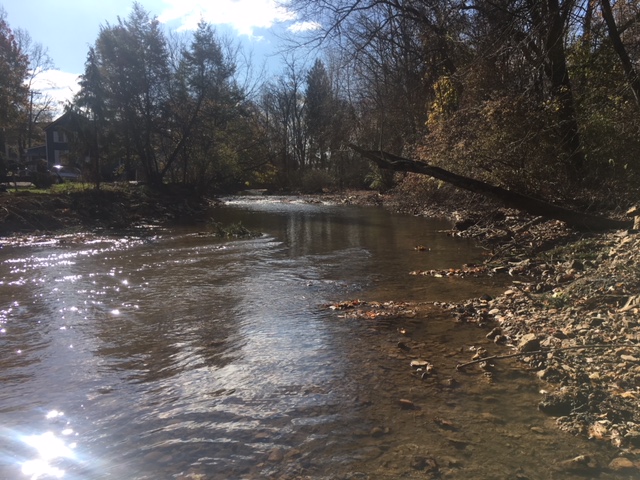 The decision to remove the Scotland Pond dams allowed Greene Township to move forward with projects to add impactful recreational opportunities, such as the creation of a water trail along the creek and a kayak/canoe launch. Greene Township now benefits from beautiful, healthy waterways the local people and visitors can enjoy and will hopefully inspire others to take the same initiatives in their communities. This is a notable model project for any municipalities considering removing an outdated dam.
This project received financial support from American Rivers through a subgrant from the National Fish and Wildlife Foundation, as well as the Pennsylvania Department of Community and Economic Development, Commonwealth Financing Authority Watershed Restoration and Protection Program Grant.
---
Special thank you to American Rivers intern, Hannah Piatak, for her contributions to this blog and her help compiling our annual list of 2019 dam removals. Check out our updated map and database of dam removals here. Additional gratitude to Greene Township for their contribution to this blog.