Art Inspires Action!
We loved collaborating with these notable artists to celebrate American Rivers' 50th anniversary — and the vibrancy of rivers.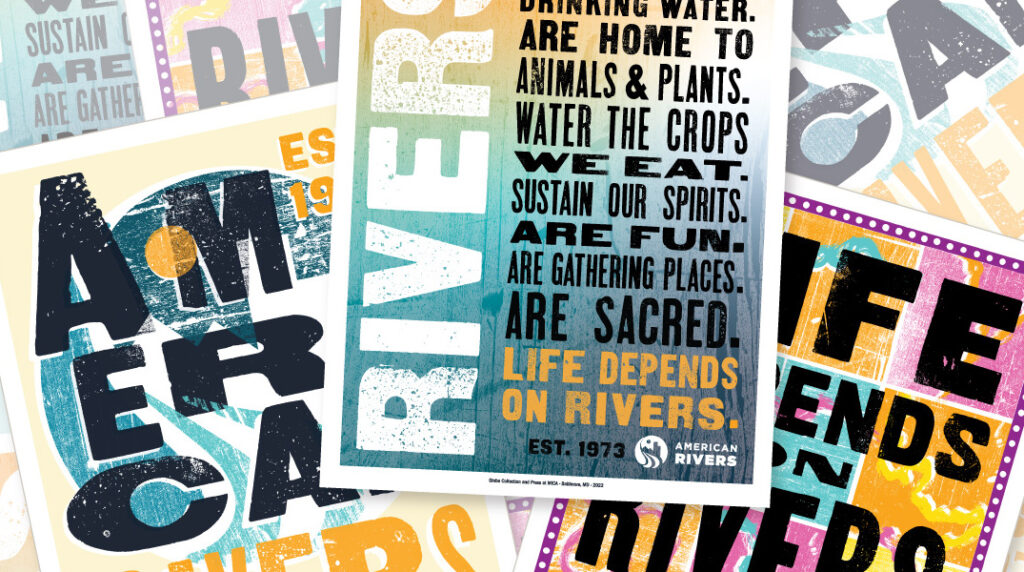 For our 50th anniversary, American Rivers collaborated with five artists around the country on original works that explore how important healthy rivers are to the future of humanity and nature. Get apparel featuring all the collabs at AmericanRivers.org/wearrivers.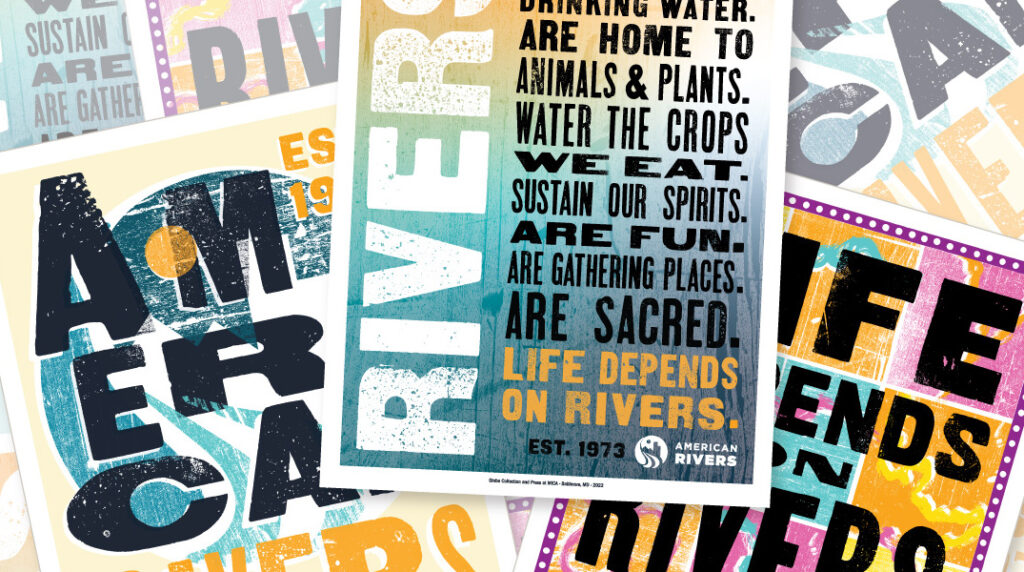 Globe Collection and Press at MICA
The nation's most iconic music-poster press kicked off our five-part limited-edition art collection. Founded in Baltimore 1929, Globe started out printing inexpensive posters for everyday people — so fairs, carnivals, boxing, racing, wrestling, big band. But it's real claim to fame was in the 1950s and '60s with R&B and rock-and-roll posters for the likes of James Brown, Marvin Gaye, Aretha Franklin, Ike and Tina Turner, and B.B. King.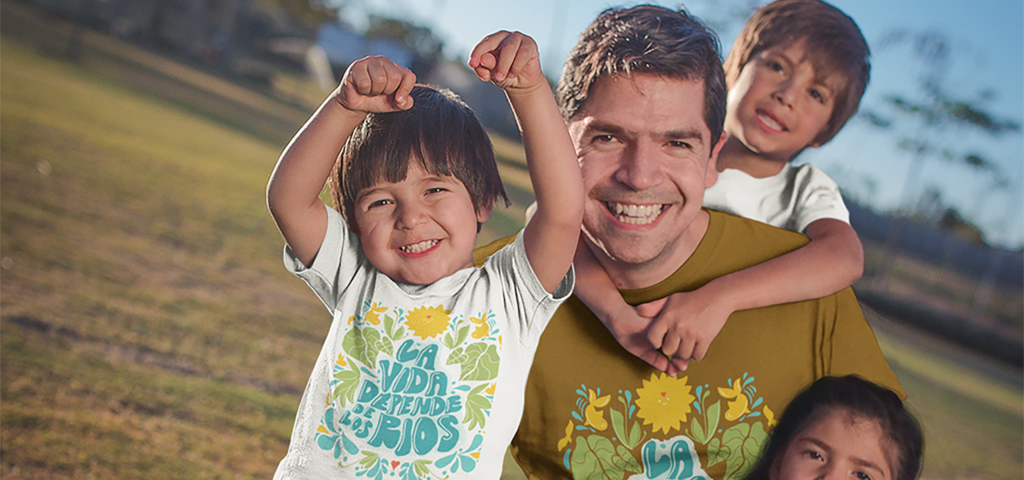 The Designing Chica
Susana Sanchez-Young's illustrations are almost musical: They are catchy, buoyant, and expressive. The East Bay-based mom of two is the founder of The Designing Chica and an art director at the Los Angeles Times. Her clever bilingual plays on pop-culture references are emblazoned on everything from coloring books and paint kits to stickers and wall art. Susana's art is infectiously happy. Find Susana on Instagram @TheDesiginingChica.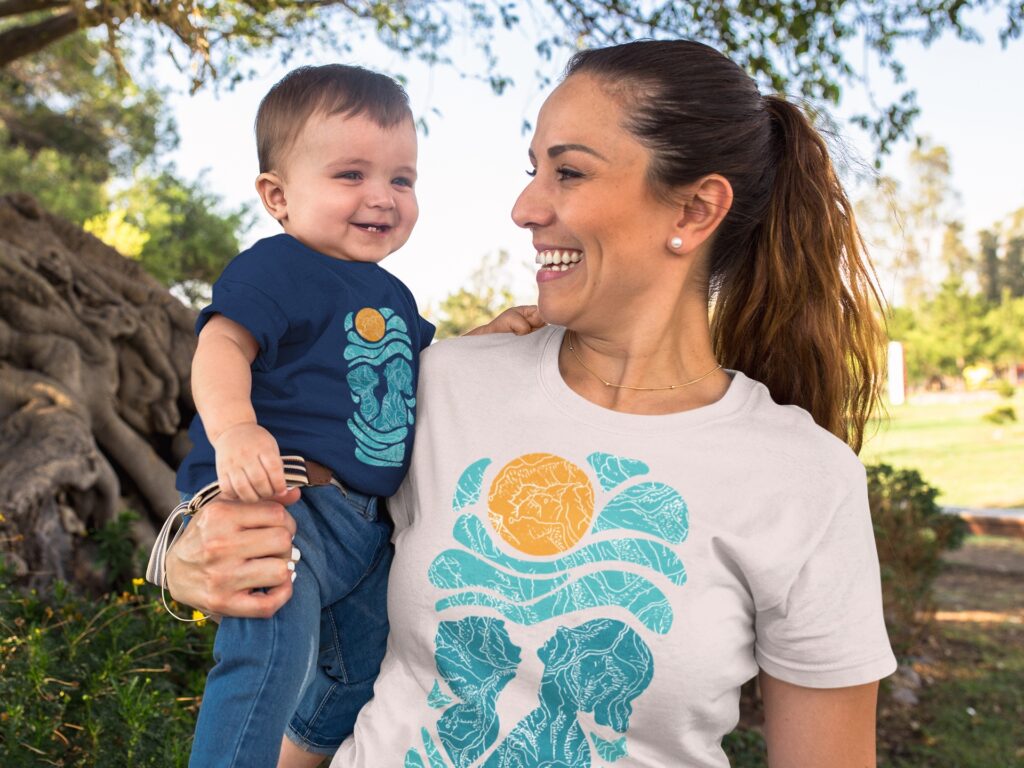 Sarah Uhl
The Colorado-based new(ish) mom is a fulltime creative, working across mediums such as commercial illustration, live art, murals, and map design. She also teaches creative empowerment in workshops and retreats. American Rivers teamed up with river-lover, mom, and artist Sarah Uhl on original artwork that celebrates joy, connection, and the magic of moving water. Find Sarah on Instagram @sarahvirginiauhl.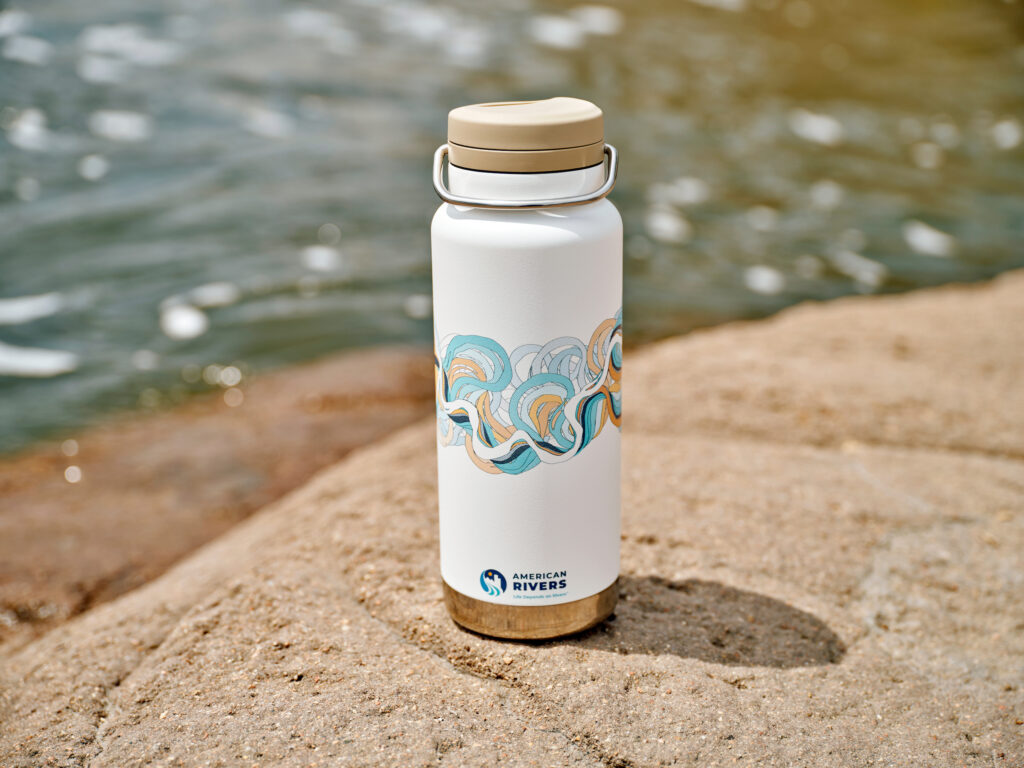 Robert Hodgin
Inspired by an 80-year-old technique of mapping river length and erosion, Robert Hodgin's digital art charts how a river shapes the land — and our lives. His "Meandering Rivers" series charts the flow and course of fictional rivers over millennia. Robert is the co-founder of Rare Volume, a design and technology studio. Find him on X (formerly known as Twitter) at @Flight404.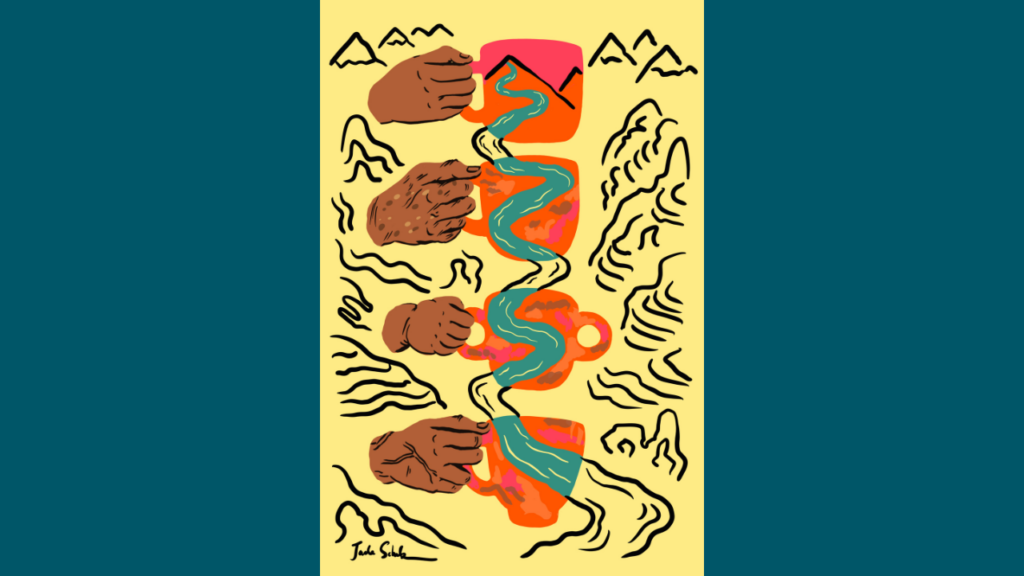 Jade Schulz
Born in South Korea, Jade Schulz is an American illustrator. Jade's work has appeared in the New York Times, Buzzfeed, and many other publications. Her animations and editorial, message-driven illustrations inspired our collab about the many ways people of all ages use and think about river water. Find Jade on Instagram @jade_schulz.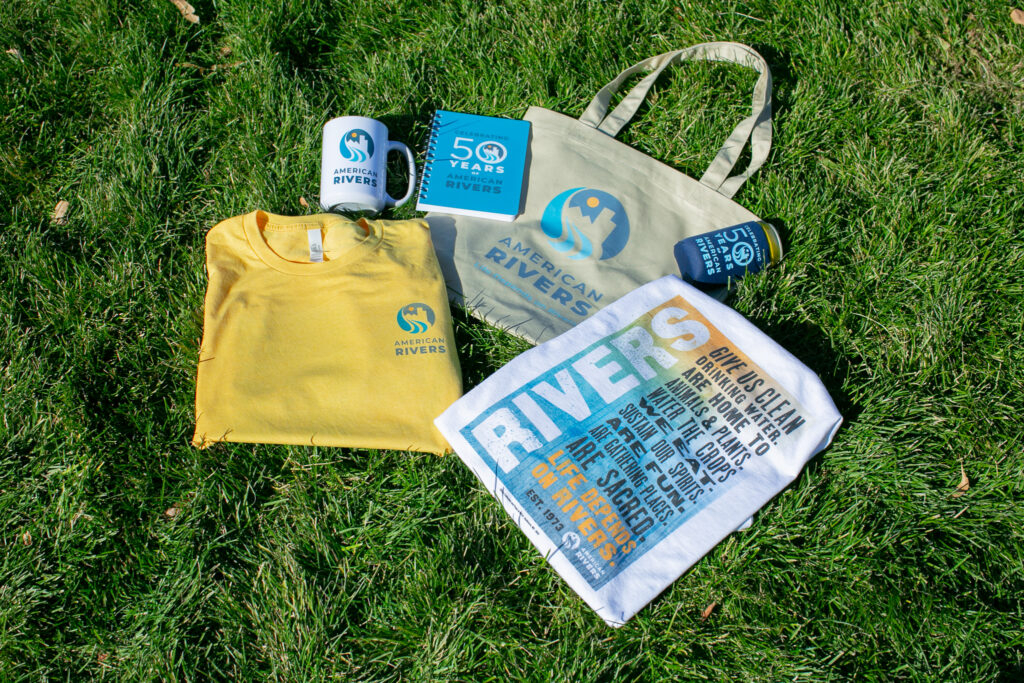 American Rivers Store
Wear your love for rivers! Join the movement to protect, restore, and preserve the rivers people and nature depend on.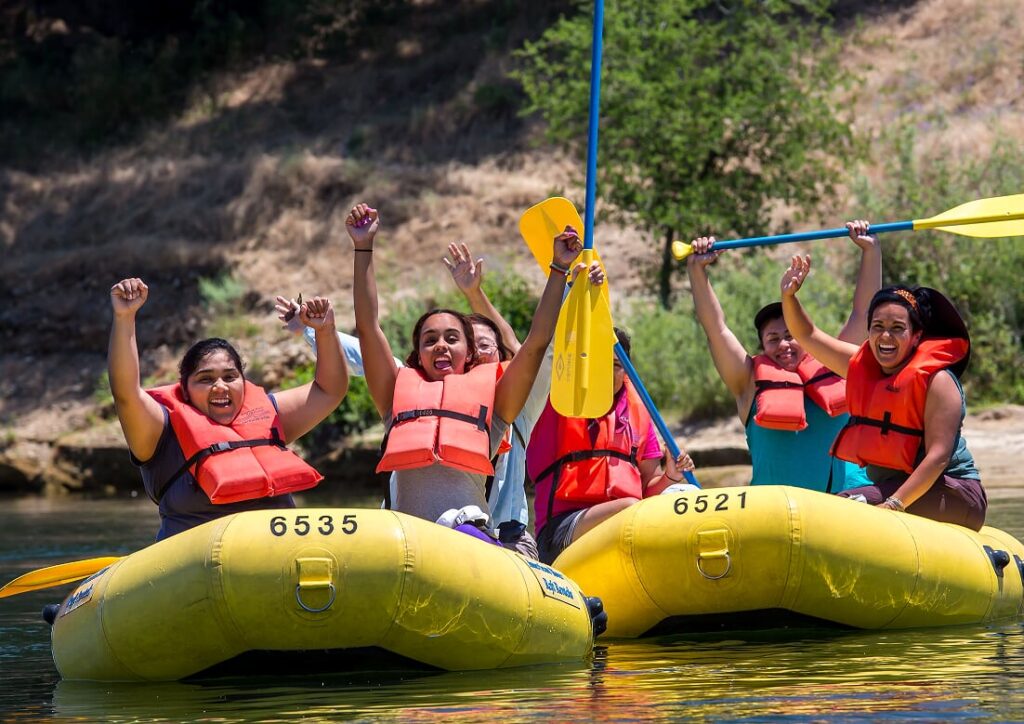 Let's Stay In Touch!
We're hard at work for rivers and clean water. Sign up to get the most important news affecting your water and rivers delivered right to your inbox.