Organize Your Own River Cleanup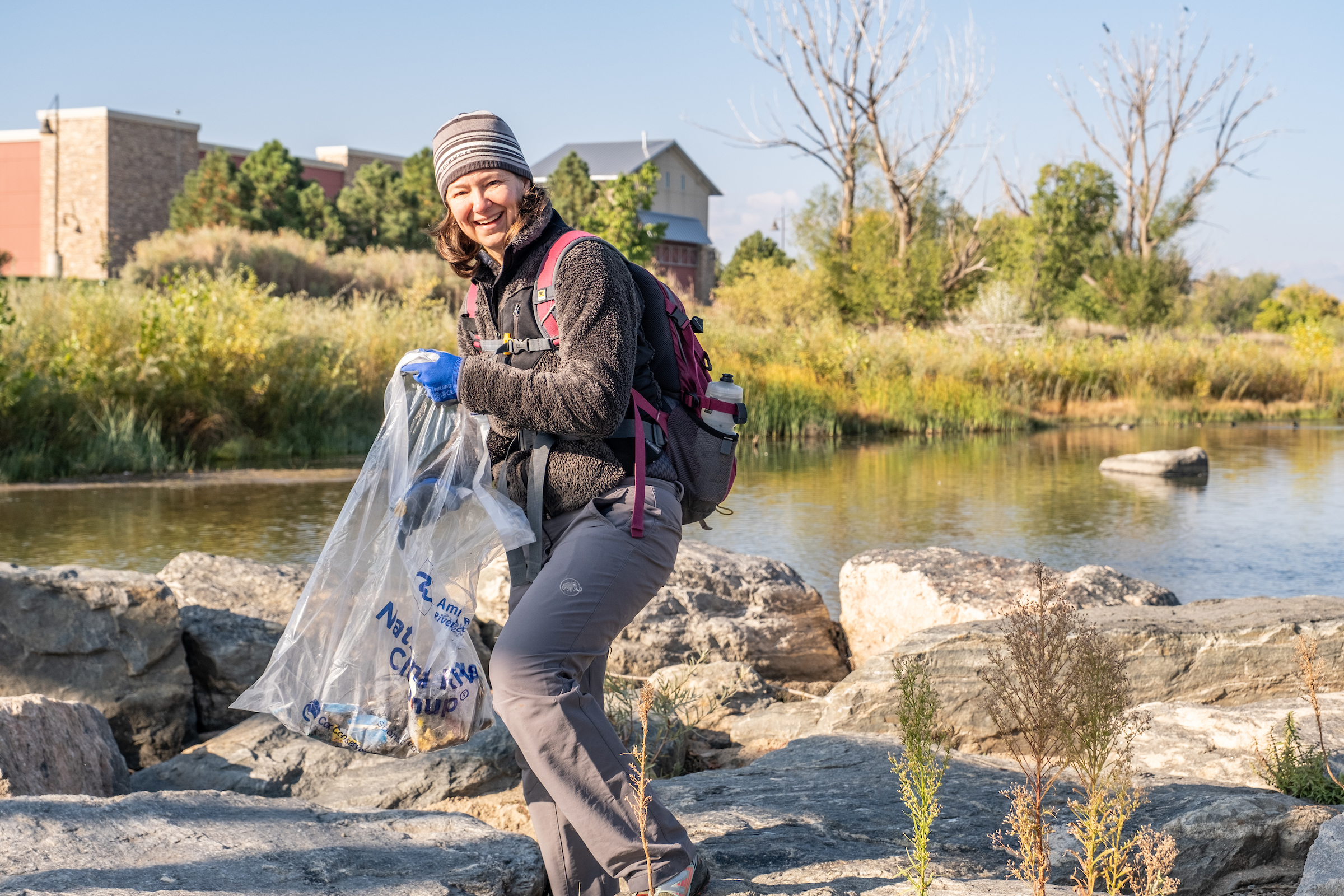 Benefits to registering your event:
• Organizer network: Access our expansive, nationwide network of over 325 cleanup organizers who plan cleanups of all shapes and sizes. Our collaborative approach allows organizers to share ideas and replicable strategies such as volunteer management and litter disposal.
• Technical support: Get personalized, one-on-one support and advice from our National River Cleanup® manager.
• Materials and resources: Receive free trash bags and access to event-planning tools.
• Volunteer registration tool: Once you register, your event will be reviewed and published to our cleanup map with an individual event page. Get the word out about your event and/or sign-up and inform volunteers through your individual event page.
Step 1: Register your cleanup
Step 2: Check out our cleanup Tools and Resources
National River Cleanup Handbook
If this is the first time you are hosting a river cleanup, we highly encourage you to read the Handbook. It has everything you need to organize and host a successful cleanup along with some added benefits like direct downloads of forms to print out. Even if you have been hosting cleanups for many years, you may find new and useful tips for your event.
Forms to Print
Check out our customizable forms below to help make your cleanup go as smoothly as possible.
Additional resources on event promotion, waste disposal, scaling up your cleanup and more can be found on this page under Tools for Cleanup Organizers.
Step 3: Host your cleanup
Step 4: Report Back
We ask organizers to report their trash data to us to better understand the amount and type of waste you and/or your group collects. This data helps us, and others track our impact and identify ways to educate the public on waste reduction. Collecting data can also help you advocate for legislative measures for additional river protection and reduction of trash.
Tools for Cleanup Organizers
How to organize a successful National River Cleanup® event and help build a movement of river champions!
Tools and resources to help you get the word out about your event.
Tell us about your cleanup.
New to organizing a river cleanup or looking for helpful tips for planning your event this year? Download the step-by-step guide to organizing your cleanup.
Not sure if you can recycle that piece of river trash? Use this to see what you can do to keep trash out of your river.
Wondering how much your cleanup haul weighs? Use this guide to get a better estimate and report back!
Looking to grow your reach and recruit more volunteers? This factsheet will provide some tips and guidance to take your cleanup to the next level.
Tires, scrap metal, and sharps: Volunteers can find a lot of crazy things in the river. Use this guide to find out where is best to bring your unconventional river finds.
Tips and funding sources to help raise the support you need to host a successful cleanup event.