River artist spotlight: Q&A with Sarah Uhl
American Rivers teamed up with river-lover, mom, and artist Sarah Uhl on original artwork that celebrates joy, connection, and the magic of moving water.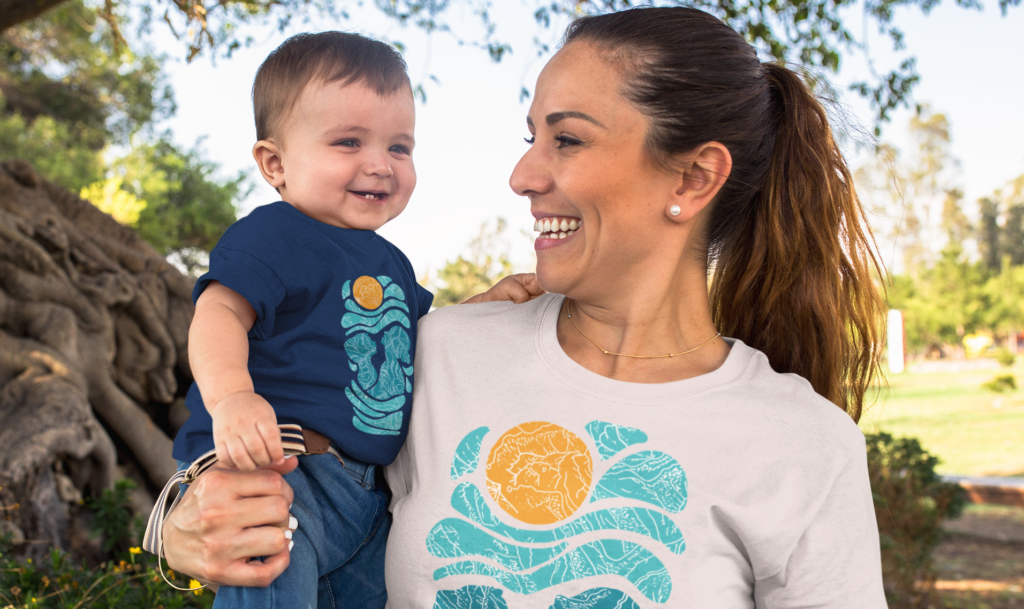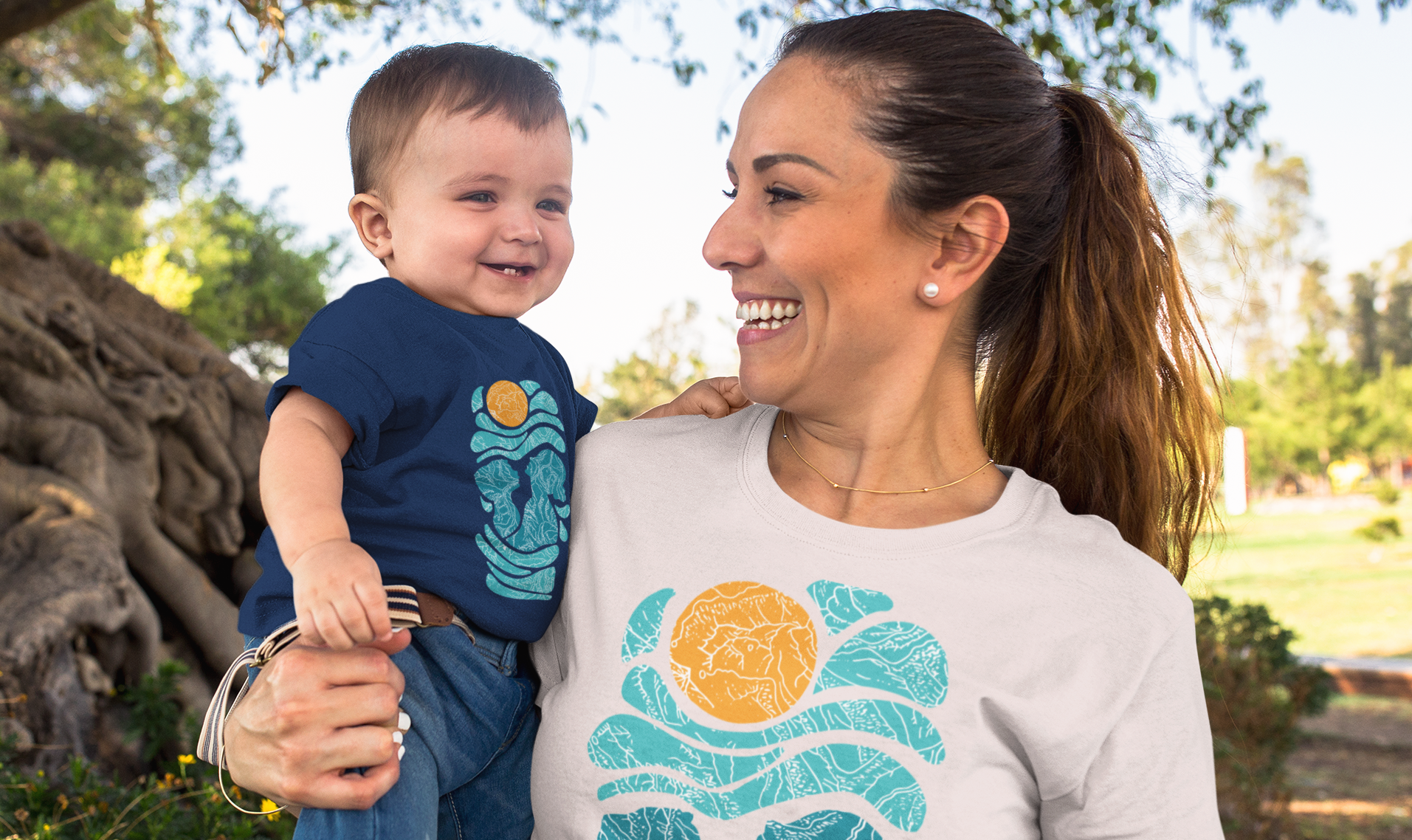 Sarah Uhl wasn't always a visual artist. After a winding career that included time as a professional bike racer, marketing professional at New Belgium Brewery and Big Agnes, and producer of a film festival, the Coloradan realized that it was time to channel her love of nature into a career as an artist. These days, the new(ish) mom is a fulltime creative, working across mediums such as commercial illustration, live art, murals, and map design. She also teaches creative empowerment in workshops and retreats. Find Sarah on Instagram @sarahvirginiauhl. Shop her collection at our store.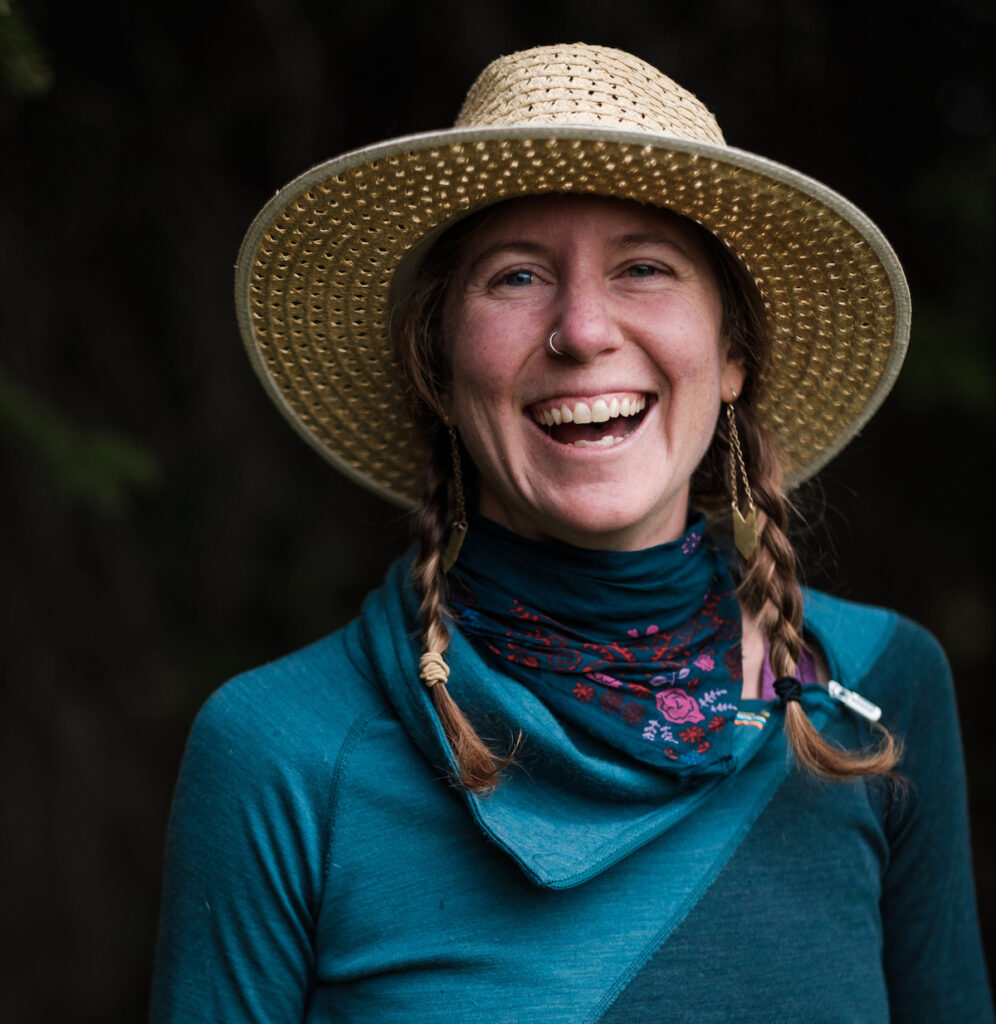 What do you draw on for inspiration?
All of my inspiration comes from Mother Nature. I was lucky enough to grow up camping and playing outside in nature with my parents. I feel a deep connection to the land. Not everyone has the opportunity to form that bond early in life, and it is my hope that my art can help point people back to nature, inspiring them to build their own deep love of the land through curiosity and beauty. I paint what I feel more than what I see.
Tell us about the idea for this piece.
When I learned that the new motto for American Rivers was "Life Depends on Rivers," all I could think about is how we are all interconnected with nature. I wanted to show that interconnected relationship. My first idea was related to the way a river delta looks like lungs and vasculature. I realized I could overlay my home watershed on top of an image of people in a way that the river takes on the look and feel of their veins … their lifeblood … their very existence.
It is not surprising that I landed on an image of a woman and a young boy, being a new mother to two young boys. The line work on the image is the actual waterways and mountain topography of the Roaring Fork watershed, a tributary to the Colorado River. The mother and son looking up towards the sun are showing a reverence for nature that I feel every day.
What inspired you about this project with American Rivers?
This job pushed me to refine my skills as an artist and to find the balance of creating beautiful imagery that draws someone into a story. It is my hope that this artwork creates curiosity and further inquiry into the interconnectedness of people and rivers.
What is your favorite river?
I am lucky enough to live beside the Crystal River in Colorado's Roaring Fork Valley. This sacred river shapes the valley and awes me daily. I am so grateful to live beside a river that reminds me how precious and magical life is. There are so many distractions in our modern culture that pull us out of that awareness, and it's a huge gift to be able to pull myself back into that connection to nature. 
For our 50th anniversary, American Rivers is teaming up with five artists on original works that explore how important healthy rivers are to the future of humanity and nature. You can buy their limited-edition artwork at AmericanRivers.org/store.