You know that look- when a little kid sees a dump truck, track hoe, or any piece of construction equipment and their eyes sparkle and the enthusiasm is electric.
The US Fish and Wildlife Service Aquatic Habitat Restoration Team never lost that spark and are living the dream of kids (and let's be honest many adults) across America in their work to demolish dams to bring streams back to life. American Rivers applauds the US Fish and Wildlife Service (FWS) for their immense contributions to restoring rivers in the Southeast. This team has removed 24 dams and counting including the Shuford dam in North Carolina, the Green River Lock and Dam #6 in Kentucky, and the Congaree Creek dam and Matthews Creek dam in South Carolina.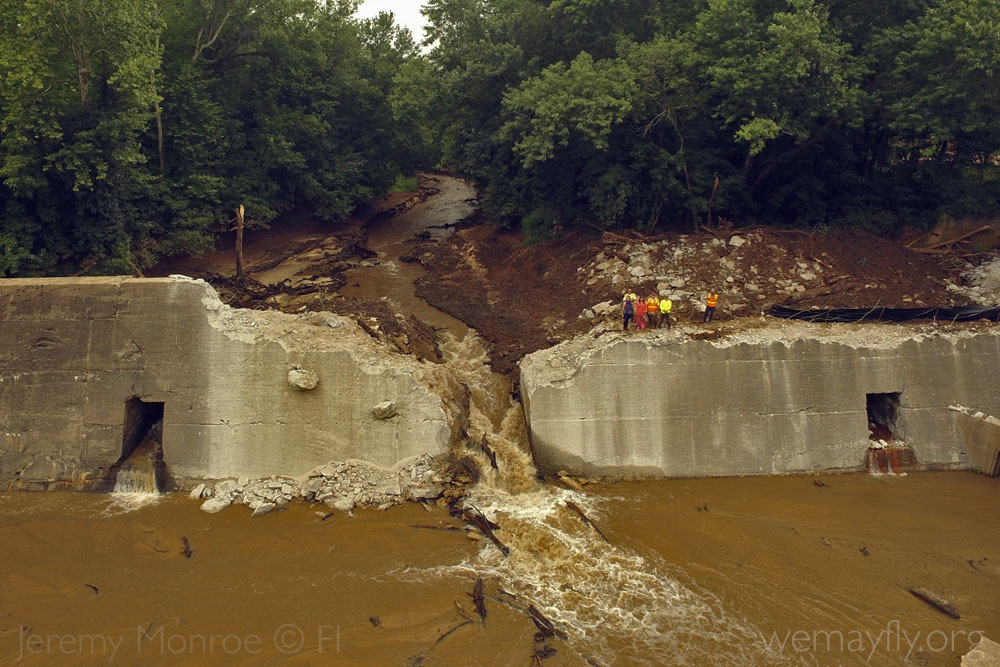 Restoration projects can be complicated, lengthy, and expensive, but when partners collaborate, projects become easier, cheaper, faster, and more fun. American Rivers admires the FWS ability to collaborate and get work done and counts on them as a partner in dam removal. Typically, the partnership on dam removals starts with finding a project. American Rivers and partners identify prospective projects, communicate with landowners, raise funding, collaborate on design and permitting, and once we have the permits in place, that's when the fun begins. We set a demolition date with the FWS Aquatic Habitat Restoration Team and the dam is removed leaving a river restored.
The demolition support from the FWS has allowed the movement of dam removal grow in the Southeast. Dam removal makes rivers safer to recreate, improves cultural and ecological relationships with the river, and supports aquatic species and the habitat they depend. American Rivers and our partners have more than 14 more dams slated for removal in the next few years, and we hope that the FWS is ready to continue our fruitful partnership to free rivers.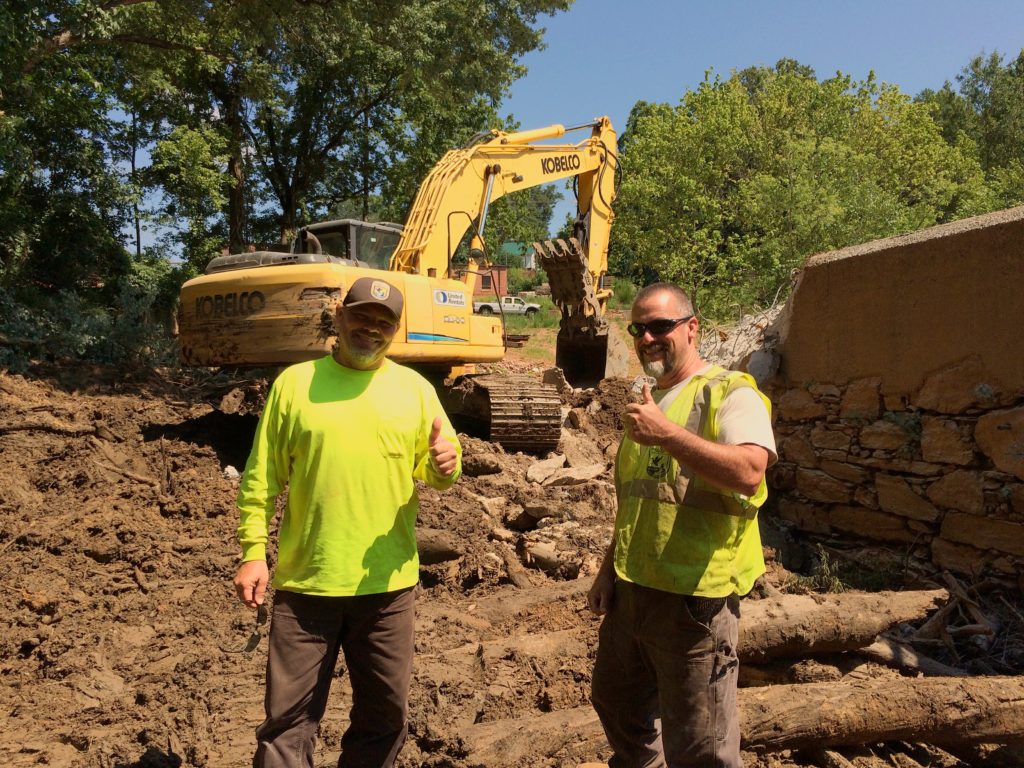 More than 1,000 dams have come down in the U.S. since 1999 when the Edwards Dam on the Kennebec River in Maine was removed and sparked the modern dam removal movement. Since then, no other river restoration technique has been nearly as effective. Today, resilience of aquatic habitats is more important than ever, and the FWS Aquatic Habitat Restoration Team is one of the most important components of achieving resiliency of aquatic habitats in the Southeast.
Check out this short film on dam removal in the Southeast by Freshwaters Illustrated which includes footage from the Shuford dam removal project and amazing underwater videography.
Do you have a dam that isn't serving its purpose anymore? If dam removal may be right for you or your community, please contact us today.