It's Time to Clean Up!
The weather is warming and we're kicking off the 2019 National River Cleanup® season! Thousands of volunteers from Maine to Alaska are getting ready to get to work cleaning their rivers.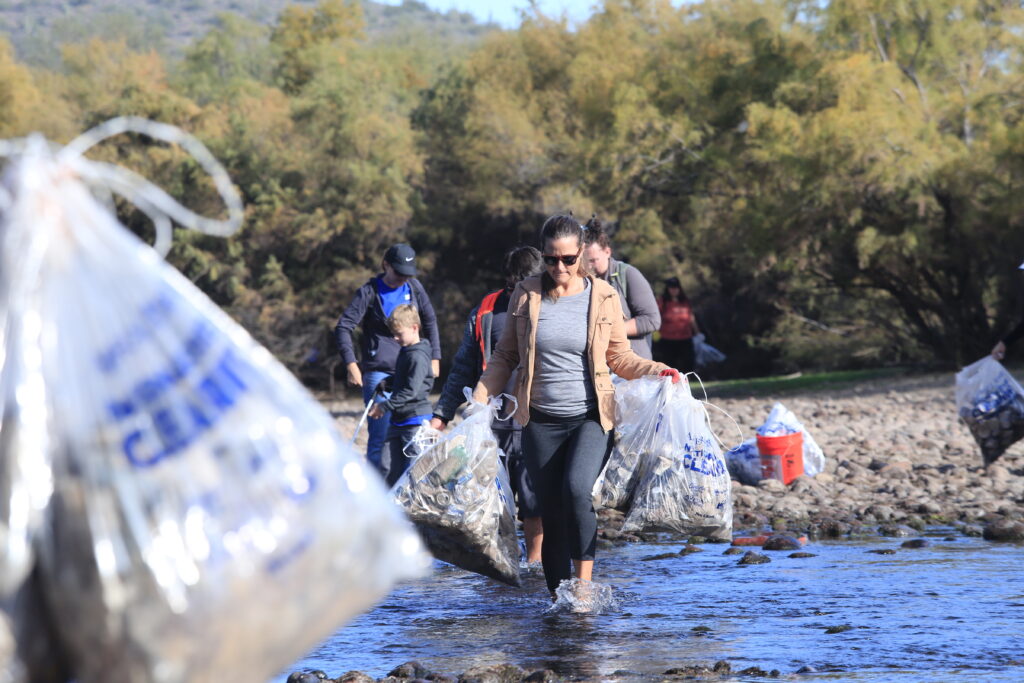 World Recycling Day is March 18th and today we are not only celebrating this "recycled" holiday, but also kicking off the 2019 National River Cleanup® season. March is when the weather (usually) starts to warm, and thousands of volunteers from Maine to Alaska begin exiting their homes to participate in local river cleanups.
Every year, cleanup volunteers find thousands and thousands of plastic bottles and bags. In fact, plastic containers are in the top 5 most common trash items found at river cleanups. Plastic litter takes up to 1,000 years to naturally break down into microplastics.
We live in a plastic world. And let's be honest, trying to live 100% plastic-free right now can be very difficult, if not impossible.
So what can you do? Integrating the 5 R's (Refuse, Reduce, Reuse, Repurpose, Recycling) into your everyday lifestyle is the first step. By refusing and reducing your plastic product purchases and uses, you will make a huge impact. Even if you can't achieve the first 4 R's, then your best option is to recycle these items. Think of it this way: the less plastic you use or the more you recycle, the less likely it will end up in our nation's waterways. And of course, you can also organize or volunteer at a river cleanup!
Thankfully, the overuse of plastics is finally being addressed. Maryland announced a ban on Styrofoam food containers becoming the first state to do so; Cities across the country have banned plastic straws from restaurants and/or businesses; and after 100,000 people signed a petition, Trader Joe's pledged to switch from plastic produce bags to compostable ones. As we take action locally and nationwide, the power of consumers and communities has never been greater.
When cleanup volunteers begin finding less plastic pollution in their communities, we'll know we're on the road to achieving success and having plastic-free rivers!
Join us in celebrating World Recycling Day:
Take the pledge to pick up trash before it enters your river or creek
Participate in the viral 'Trashtag Challenge' that has been taking over social media. We dare you to take a photo before and after of an area that needs cleaning. Once you've finished cleaning, post the pictures on social media with the hashtags #trashtag and #rivercleanup.
Organize a cleanup with National River Cleanup®, or volunteer for an existing cleanup near you