Nominate Your Endangered River Today!
We are now accepting nominations for our report of America's Most Endangered Rivers of 2018 - tell us why your river is endangered!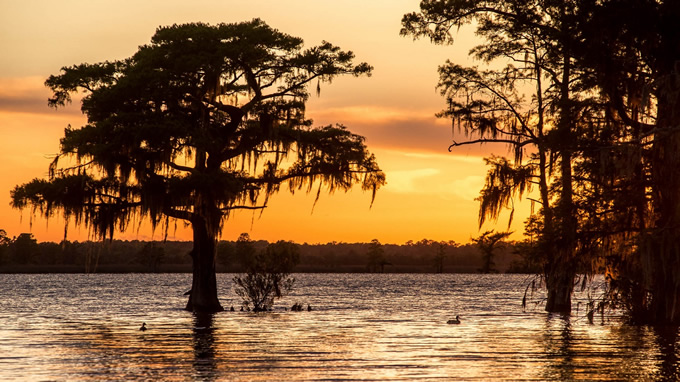 Mining. Outdated water management. New dams and diversions. Water pollution.
We regularly see these and other threats every year as we work on compiling our annual report on America's Most Endangered Rivers®.
Right now is your opportunity to let us know what rivers you think are threatened. Do you think that your favorite river is facing a critical decision in the coming year? Have you been wondering… "Why isn't my river on the list when it faces so many threats?" Let us know!
Hopefully, you have seen our blog posts in recent months talking about threats facing the 2017 listed rivers. We are spreading the word about threats to these special places, thanks to you! Since April, our America's Most Endangered Rivers blog series (scroll to the bottom of each river page for links) has covered the Lower Colorado River, Bear River, Mobile Bay Basin, Green-Toutle Rivers, Neuse and Cape Fear Rivers, Menominee River and currently the Middle Fork Flathead River. Still to come will be Rappahannock River, South Fork Skykomish River and Buffalo National River!
We are excited to announce that we are now accepting nominations for our 2018 report. Nominations are welcomed from any interested groups throughout the United States.
Rivers are selected based upon the following criteria:
A major decision (that the public can help influence) in the coming year on the proposed action
The significance of the river to human and natural communities
The magnitude of the threat to the river and associated communities, especially in light of a changing climate
The report highlights ten rivers whose fate will be decided in the coming year, and encourages decision-makers to do the right thing for the rivers and the communities they support.  The report is not a list of the nation's "worst" or most polluted rivers, but rather it highlights rivers confronted by critical decisions that will determine their future.  The report presents alternatives to proposals that would damage rivers, identifies those who make the crucial decisions, and points out opportunities for the public to take action on behalf of each listed river.
Please help us make the most of this great opportunity in 2018 by nominating a river you think deserves to be included on our list. Deadline for nominations is Tuesday, October 31, 2017. Contact Jessie Thomas-Blate for more information.