True North Brings Energy to Santa Ana River in Successful Employee Cleanup
Employee-led cleanup events are a fantastic way for individuals and companies to show up for rivers in their work and community.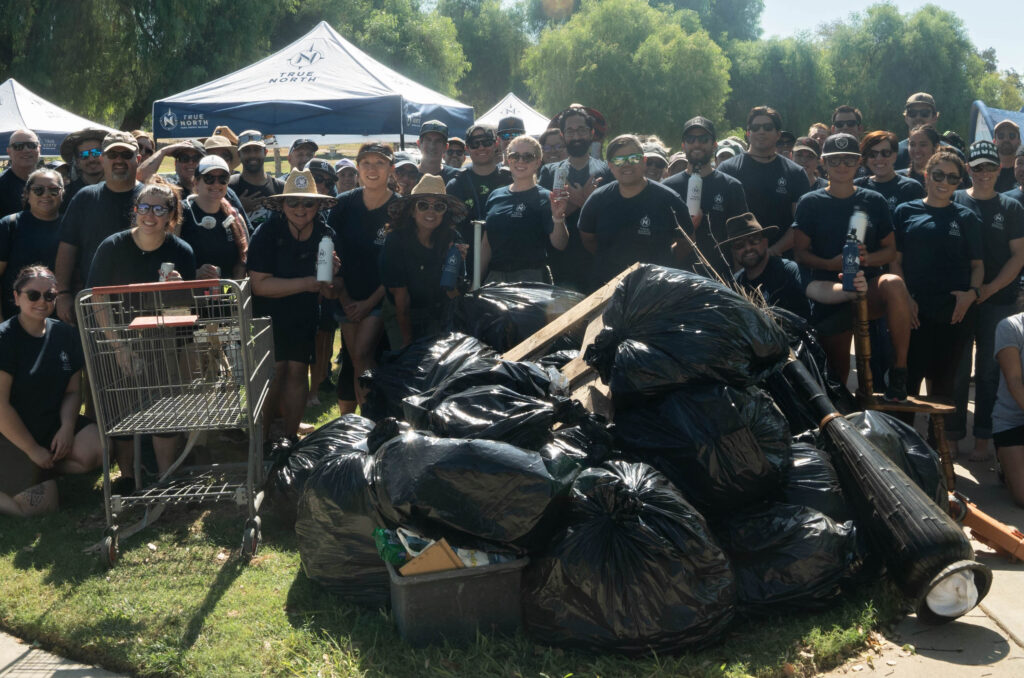 Another successful cleanup in the books! This cleanup was cohosted by True North Energized Sparkling Water and Inland Empire Waterkeeper in Martha McLean-Anza Narrows Park in Riverside in California! It is teams like these that are driving forward the river conservation movement and revitalizing the places we call home, one river at a time. Employee-led cleanup events are a fantastic way for individuals and companies to show up for rivers in their work and community. Read on to discover how a dedicated team at True North worked to restore the beauty and health of Martha McLean Park and the Santa Ana River. American Rivers is proud to have the support of True North for the last year and are excited to share this first-hand account of their cleanup!
---
The year: 2022. The month: September. The temperature: Hot. (Very).
The once-thriving Martha McLean-Anza Narrows Park in Riverside is now a desolate wasteland, filled with spent tires, rusty shopping carts, rotting coyotes, and — inexplicably — a discarded toilet.
Only one team stands in the way of this former utopia falling into irretrievable ruin: True North.
Actually, Martha McLean Park was rather beautiful when we turned up for our volunteer clean-up of the Santa Ana River… but that didn't mean it couldn't use a little extra TLC!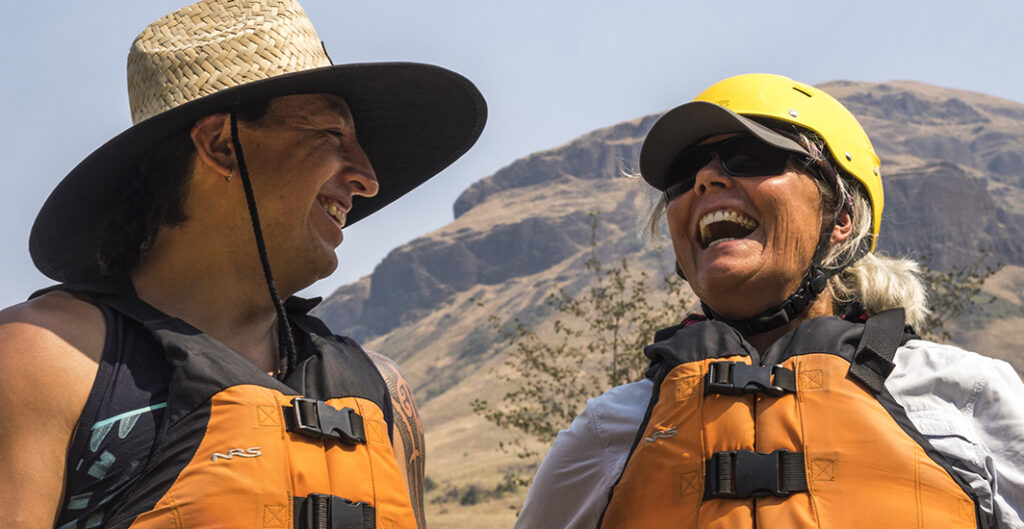 Let's stay in touch!
We're hard at work for your rivers and clean water. Sign up to get the most important news affecting water and rivers delivered right to your inbox. You'll also receive monthly news and action alerts
On September 29, a 130-strong team gathered at the watershed in the sweltering heat, put on their gloves, and dug in, dragging an estimated 1,200 lbs of trash from the river and its banks!
Besides countless cigarette butts, aerosol cans, and beer bottles, many of the team set their sights on the elusive "Treasure Trash"… and boy did they unearth some. Electric fans, bedsprings, a vacuum cleaner, a microwave, a wooden chair, a shopping cart filled with TVs, a rather nice vase that we're pretty sure someone took home, and even a Coyote carcass. Some heroes even dived into the raging (ankle-deep) water to dig tires out of the riverbed!
Ultimately, the day was a massive success, capped off with a delicious lunch.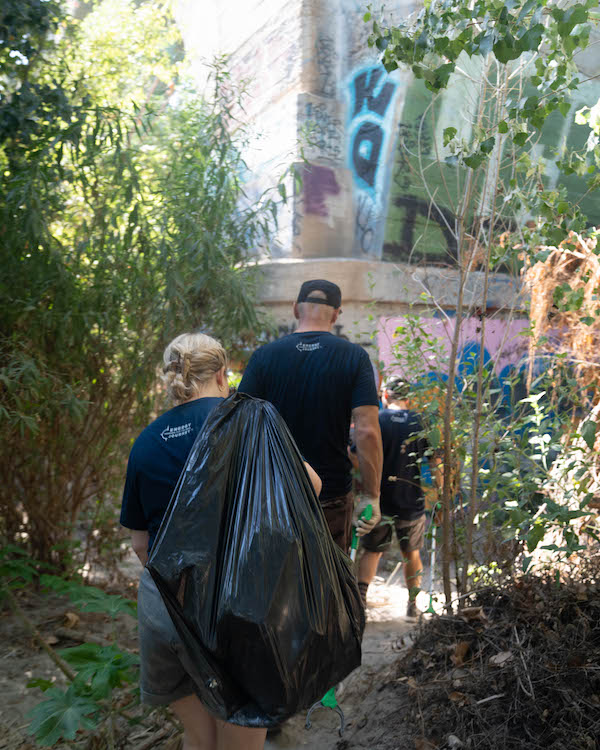 Because True North is an authentic, natural brand that thrives in outdoor adventure, we are dedicated to keeping our rivers clean; we're not only protecting the spaces we play in but an essential part of our environment.
The Santa Ana River is the largest river entirely within Southern California at 96 miles long, with a drainage basin at 2,650 square miles in size. The Santa Ana Watershed is home to a dazzling array of habitat types, including coastal bluff, riparian woodland, and coastal sage scrub. Humans have lived on the Santa Ana River for at least 9,000 years and it is the ancestral homeland of the Luiseno and Serrano bands of Mission Indians. Today over 4.8 million people live in the watershed and it has been highly impacted by development and agriculture. Cleanup events like this make a big difference by improving water quality and habitat in the river. Environmental philanthropy is something True North deeply encourages and we're so glad to have shared this experience with so many caring True North employees.
---
Huge congrats and thank you to True North and Inland Empire Waterkeeper for a flawlessly executed event.
This blog was co-written by Corporate Relations Fellow, Kristen Nieves & our partners at True North