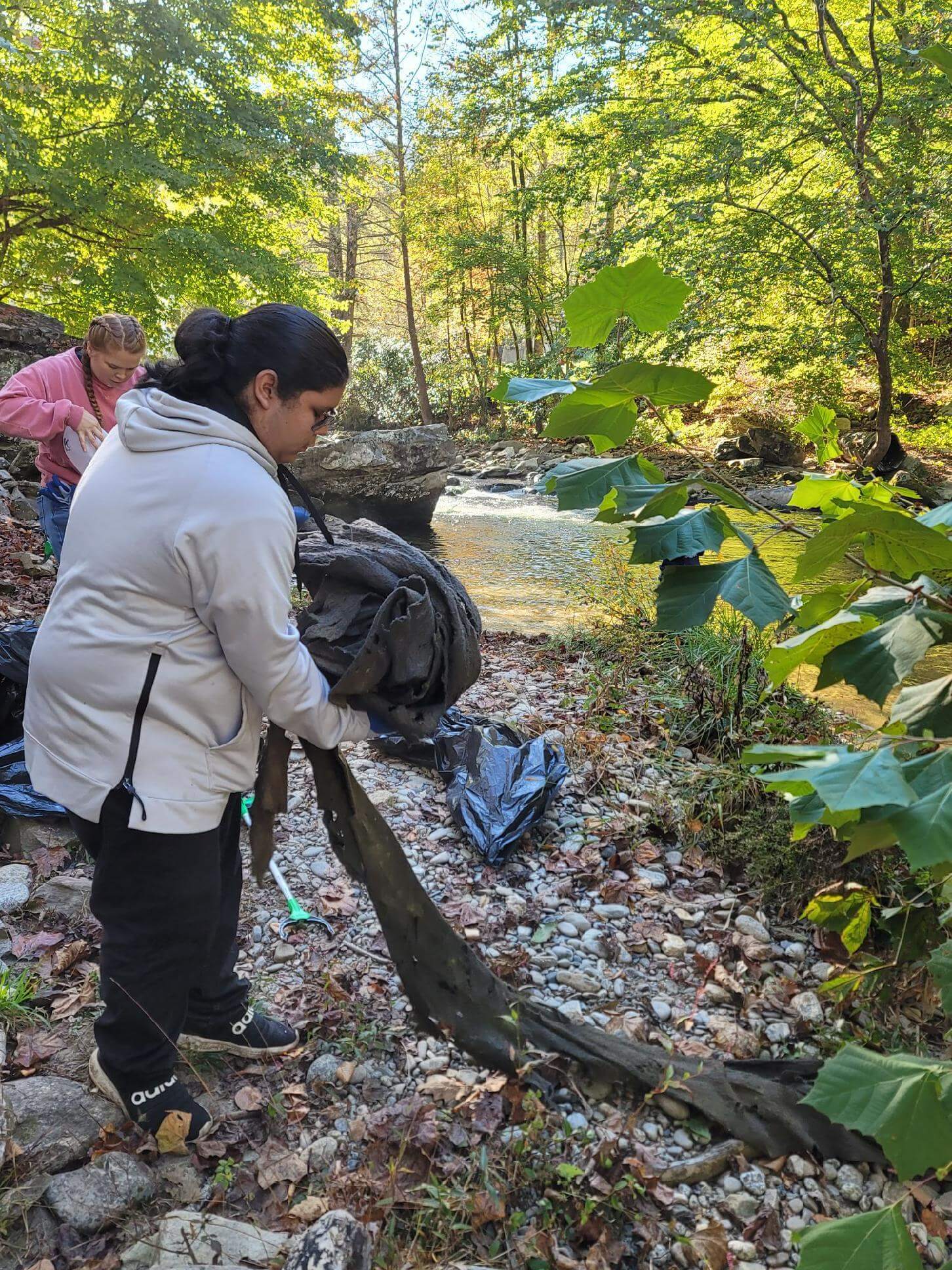 Two years ago, I was introduced to Long Man, the River, and invited to help launch the annual day of Honoring Long Man. On this day, we care for our waterways and repair our connection to water. Read about Long Man and the 2021 event HERE.
This year, we Honor Long Man on October 19th in Cherokee, North Carolina. Information here: Eastern Band of Cherokee Indians event page. We invite all to participate where you are by cleaning up trash in a waterway and post your photo with the hash tag #honoringlongman.
This event would not have happened without the instigation of Juanita Wilson, her vision, and, most importantly, the collaboration of many who come together to plan. Her vision, however, is created with the work of many hands – over two dozen and counting are on the planning team.
We have no single leader. Instead, we hold space for all who each bring their abilities, perceptions, and willingness to pitch in. In that space, we talk through the tasks at hand and participate with our individual strengths.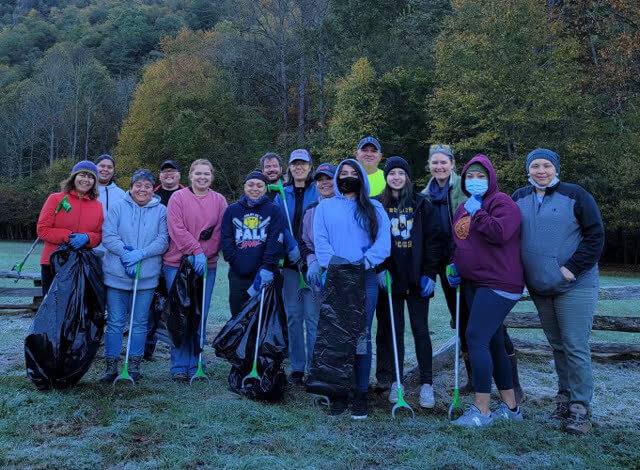 This decentralized collaborative structure can be untidy, and takes time, yet is a critical part of American Rivers' commitment to genuine engagement with communities in support of their goals. Truly, many hands make light work.
We seek to support Juanita and EBCI to reawaken Long Man, honoring our connections to waterways, on October 19th and into the future.