Looking Back And Ahead With National River Cleanup®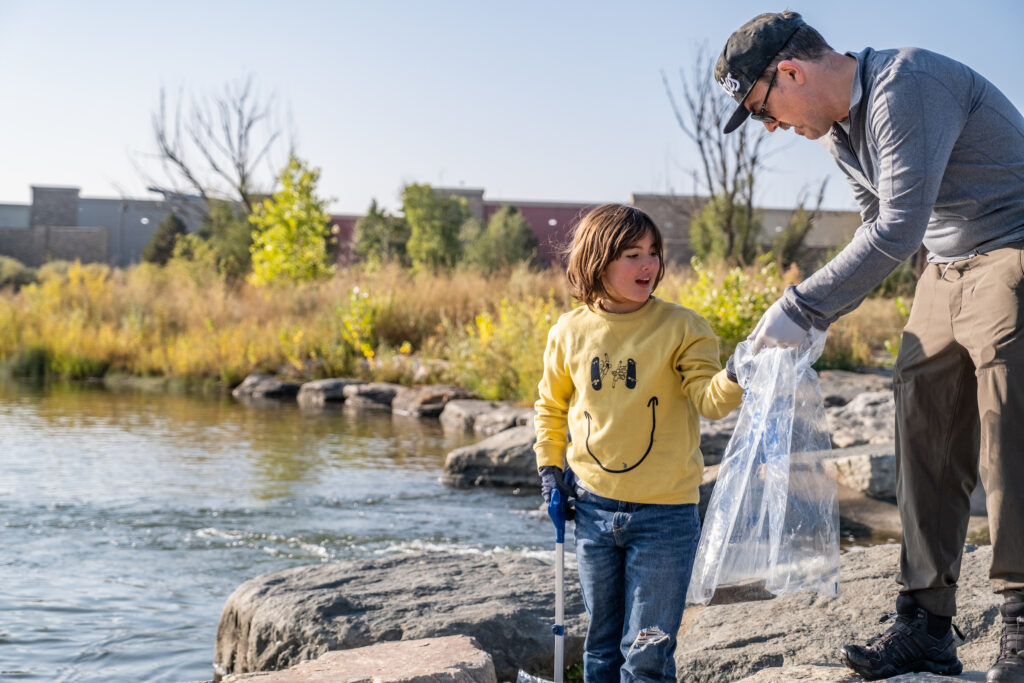 American Rivers is celebrating its 50th anniversary this year with a fresh look, a bold new vision, and a new tagline: Life Depends on RiversSM. We are excited to continue championing a powerful river movement within this new framework through National River Cleanup® (NRC), American Rivers' volunteer engagement program. NRC has supported more than 1 million volunteers to remove over 40 million pounds of litter across thousands of miles of rivers and streams. In 2022, NRC's cleanup organizer network hosted 244 cleanup events with over 31,000 volunteers resulting in 597,444 pounds of litter being removed from 1,438 river miles.
Seeing "Life Depends on RiversSM" in Action
Participating in river cleanups is a great way to witness your river's ecosystem in action! Throughout a cleanup, you'll likely encounter more than just a few scaly friends. Aside from fish, natural river habitats support thousands of plant and animal species. This past year, NRC participants came across a variety of wildlife, including turtles, slugs, coyotes, a family of baby owls, ducks and their ducklings marching down to the river, and multiple bald eagle sightings (talk about American Rivers!). For many people, urban lifestyles create distance between daily living and the natural environment. Participating in local cleanups reminds us that it's not just humans depending on our rivers for survival, but an entire community of non-human friends as well.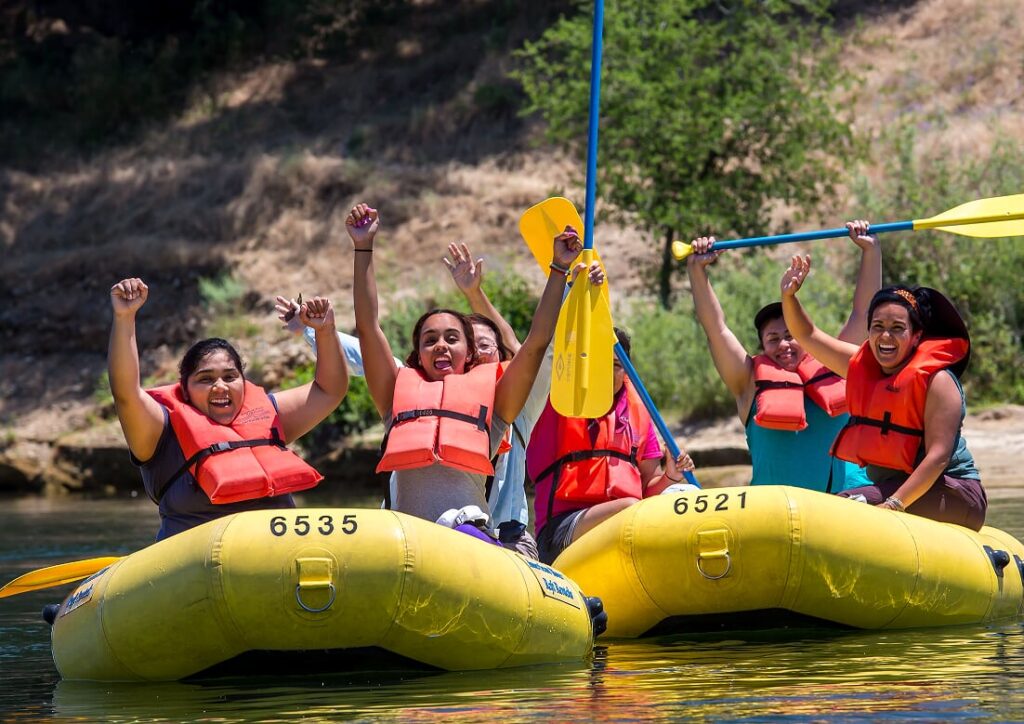 Let's Stay In Touch!
We're hard at work for rivers and clean water. Sign up to get the most important news affecting your water and rivers delivered right to your inbox.
Championing a Powerful River Movement Through NRC
NRC does more than just promote clean waterways – it connects people to nature, to each other, and to the greater river movement. And after three long pandemic years, connection is more important than ever. American Rivers is glad to see National River Cleanup® fostering these connections to build an even stronger river movement! Here's what local organizers and volunteers have said:
In our community, everything that isn't picked up ends up in our waterways. […] Trash, littering, and throwing things in the creeks and rivers are a huge problem here and the cleanup is changing people's hearts and minds!

Kammy Ostrander; 6/12/2021; Leslie County Community Canoe Cleanup, Kentucky Middle Fork River
We had no idea how much local wildlife was here. […] We now have more appreciation for this local habitat.

Volunteer, Mother, local resident (Chicago River Day, Chicago and Calumet Rivers) 
The volunteers had no idea how much trash was in the river and were both appalled by it and ready to do their part to clean it up. They were ready to do cleanups every month.

Liz Metzger; 9/17/2021; Ausable River Clean-up, Ausable River
Our volunteers said that they enjoyed seeing a "hidden gem" in the Village and that the day was "therapeutic".

Kate Chapel; 6/18/2022; Oakwood Stream Cleanup, Tinker's Creek (tributary)
[A highlight of the cleanup was] getting to meet new people who are interested in conservation and volunteering.

Zach Fletcher; 7/16/2022; Meramec River Cleanup, Meramec River
Onward!
Looking forward, NRC is focusing on expanding and diversifying the cleanup organizer network, facilitating more discussions between cleanup organizers, and creating new resources. We will continue engaging volunteers to participate in in-person and virtual litter collection opportunities and collaborating with companies to host employee and public volunteer opportunities. We are excited to continue championing a powerful river movement within American Rivers' refreshed strategic direction and invite you to join us as we embark on the next 50 years of action for the rivers all life depends on. Onward!
This blog was written by Corporate Relations Fellow, Kristen Nieves