Healthy river systems are everything
Why the River Democracy Act is crucial to fighting Climate Change and Wildfire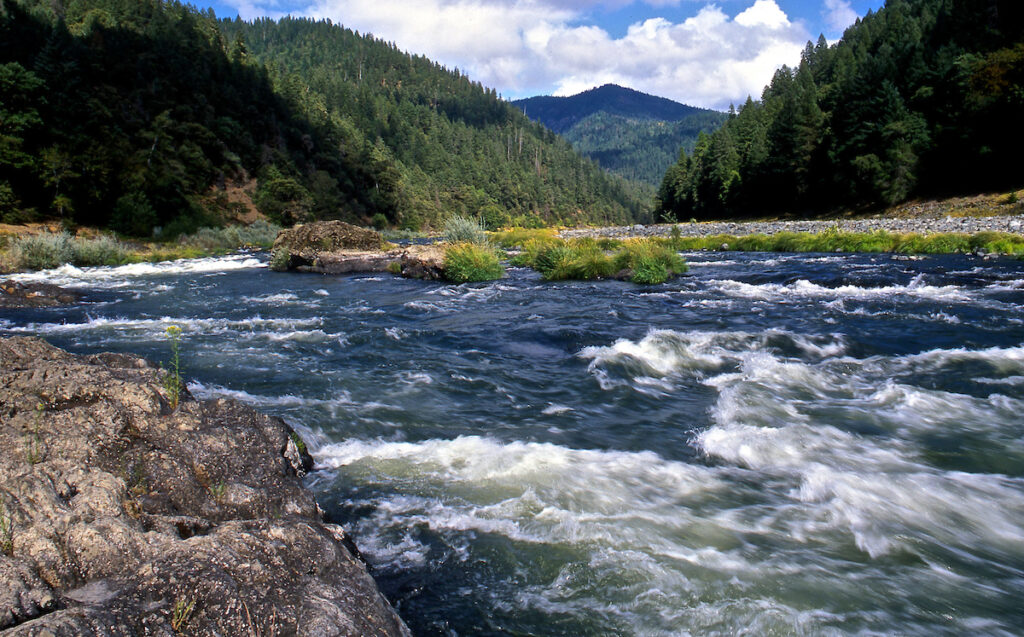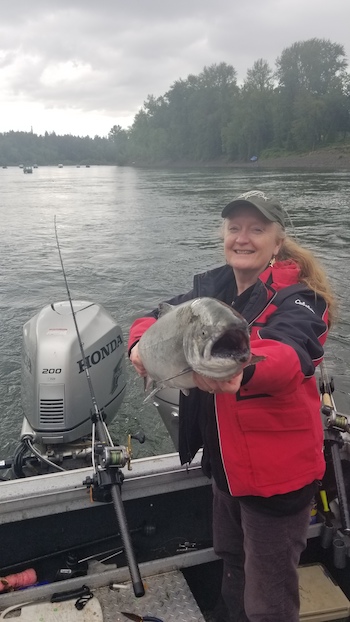 For Liz Hamilton, healthy rivers have been a key thread throughout the story of her family—from rafting and fishing to camping and hunting. "Over 20 years ago, on a fall raft, hunt and fish trip down the Rogue, I shot my first deer with my soon-to-be husband at my side," she says. "While my kids were growing up, and now with our grandkids, one of our favorite vacations is rafting the Wild and Scenic section of the John Day River. It's so much a part of who we are it is difficult to find words." Hamilton added, "With luck, we'll get a permit this year!"
And after a very close brush with wildfires last year, she knows the wildfire provisions in Senator Wyden and Senator Merkley's River Democracy Act are essential. "Climate change is warming our rivers, and we must act now to protect the adjacent habitat from activities that degrade temperature and water quality," Hamilton says.
Since 1979, Hamilton has lived in unincorporated Clackamas County, drawn to the area for the lifestyle, after leaving the west side of Portland, "We love this area because it is economically diverse, because we can grow most of our food—sheep, chickens and a large garden—on our small acreage, because we are within about a half-hour of over a dozen boat launches on the Willamette, Clackamas, Sandy, Molalla and Columbia Rivers where we fish, and there are many large parcels of public lands where we can hike, hunt and look for mushrooms and more."
But despite the area seeming like a paradise, the wildfires in September 2020 were nothing short of terrifying. Hamilton watched through the night as the hillside nearby burned, trees looking like torches. Thankfully the first fire blew away from them, but with power lines down from the windstorm, the power was out for nine days. Without an internet connection for information, they worried about friends and neighbors.
The next day, however, when a contractor stopped by on a scheduled visit, he could barely find an open road to get there because of all the downed power lines in the area—and Hamilton later learned that both the contractor's mother and brother had died in one of the fires. With no power, he was unaware at the time of his visit. 

As other fires encroached the area, Hamilton eventually prepared to evacuate. It was no easy task. In the middle of a pandemic, she was caring for her father who has stage 4 kidney cancer. Packing their bags and arranging their home to leave, she also needed to care for their animals, including their two 120-pound livestock guard dogs. Neighbors were stopping by as they evacuated, and Hamilton was ready to go except for the very last essentials stashed on the front porch. Because of the dogs, they stayed one more night.
"With the power out, we didn't have access to fire information," she says. "We had no internet and nothing but texts worked on our phones without boosters, so my daughter in Bellevue stayed up all night monitoring the fire status and texting us pictures of its movement. In the end, we did not have to evacuate—we were so very lucky."
Looking ahead, Hamilton says to recover from this, we'll have to learn to live with practices that lower the impacts of climate change—both for humans and the resources we need and love. "We need to learn from past mistakes for a better future."