Everything you need to know about Oregon's River Democracy Act
Behind the ambitious effort to give Oregon the most miles of Wild and Scenic Rivers in the country.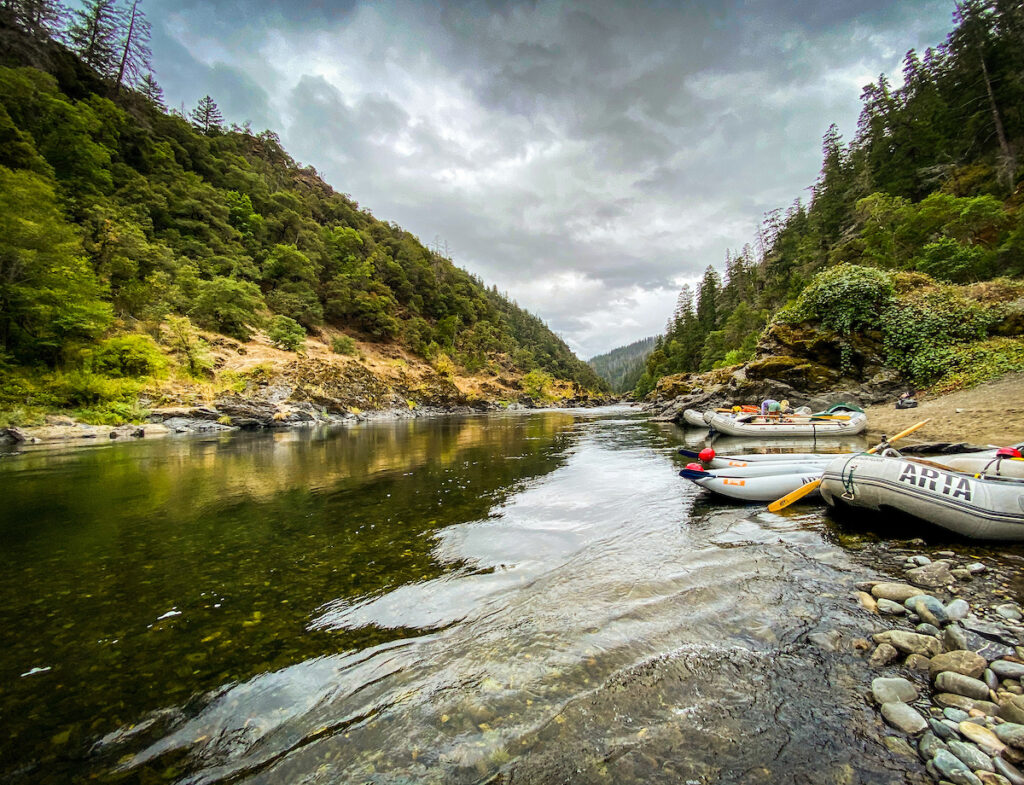 If you had lived in Oregon in late 2019, and perhaps you did, you would have received an unprecedented invitation from Sen. Ron Wyden (D-OR). The gist of it was this request: "Tell me about the rivers you love. Tell me the rivers and streams with the cleanest water, the best recreation, and that are the most important to fish and wildlife. Tell me which rivers you want us to protect."
In the months to follow, Wyden and his team, with help from partners like American Rivers, collected nominations for streams and rivers that Oregonians care to protect and preserve. And Oregonians definitely care. Wyden's call was met by more than 15,000 nominations. Everyone from hunters and anglers to outdoor businesses and elementary school kids weighed in asking Sen. Wyden to protect their most cherished rivers and streams including those in the McKenzie, the Deschutes, the Grande Ronde, the Rogue, Illinois and Nestucca river watersheds. Importantly, ahead of this public call, Sen. Wyden worked at the government-to-government level to invite and incorporate input from sovereign tribal nations.
The momentum from these asks and the feedback received has carried forward and culminated in the recently introduced River Democracy Act, the most meaningful Wild and Scenic Rivers effort since the act was passed in 1968 through a bipartisan vote in the Senate of 92-8.
A Wild and Scenic is sort of like the national park system for rivers. It protects the free-flowing nature of rivers and safeguards them against damming and harmful development, while still leaving room for river management that is in line with river conservation. A Wild and Scenic designation also protects 1/4-mile of land on each side of a designated river, making this a powerful tool for protecting the full suite of resources — habitat, water, food — that are so important for wildlife and overall watershed health.
The River Democracy Act would protect over 4,600 miles of rivers and streams in Oregon but Sen. Wyden is protecting far more than miles of rivers or acres of high-value riverside land. His sweeping act defined by an unprecedented public process would protect Oregon's most valuable natural resource, which provides clean drinking water, fish and wildlife habitat and supports Oregon's outdoor recreation economy. According to Earth Economics, that economy supports 224,000 jobs statewide and generates $15.6 billion in consumer spending. The legislation supports good hunting, fishing and other outdoor recreation, and supports small businesses as more and more Oregonians find refuge in the outdoors.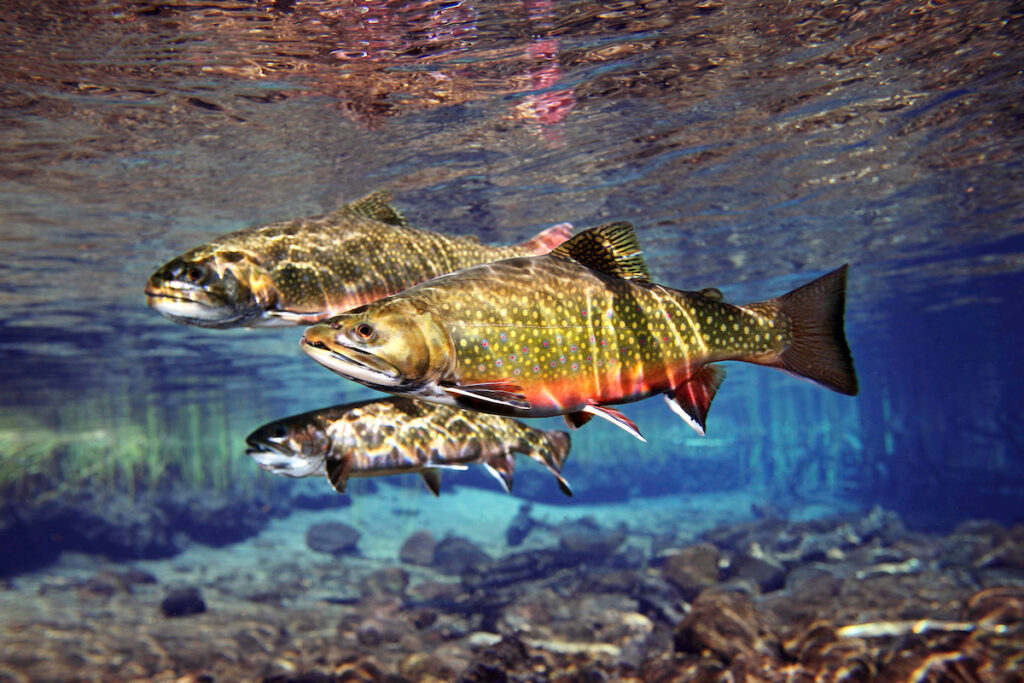 The potential benefit of the River Democracy Act is huge. And, inspiring. Especially when you consider that most of the streams up for protection are small, easy-to-neglect tributaries that are vital to the health of better-known rivers.
When I saw the call, my family and I crammed into our 2005 Toyota 4-Runner and wandered our way into the Oregon wilds to find the small streams that we thought should be protected. Watching my kids discover these lesser-known but incredibly vital creeks moved me. In so many ways, small streams — even tiny ones — are like salmon to a grizzly bear. Rivers may be the more charismatic megafauna, and for good reason. But here's the thing: Without all the little streams, bigger rivers would stop chugging along — they simply wouldn't exist at all.
The streams we fished, floated, dipped in and marveled at are rare havens, where creatures escape the impacts of climate change, and farmers and ranchers make sustainable livings. They provide drinking water and offer refuge — for fish and birds and mammals, and for us. Every single one is worthy of its own blog post, story, rallying cry and protection.
Wyden said: "Rivers and streams are Oregon's lifeblood, providing clean drinking water for our families, sustaining our thriving outdoor recreation economy, and nurturing the quality of life that brings new investments, businesses and jobs to our state." And it's true — not just for Oregon, but also for rivers and their tiny counterparts across the nation.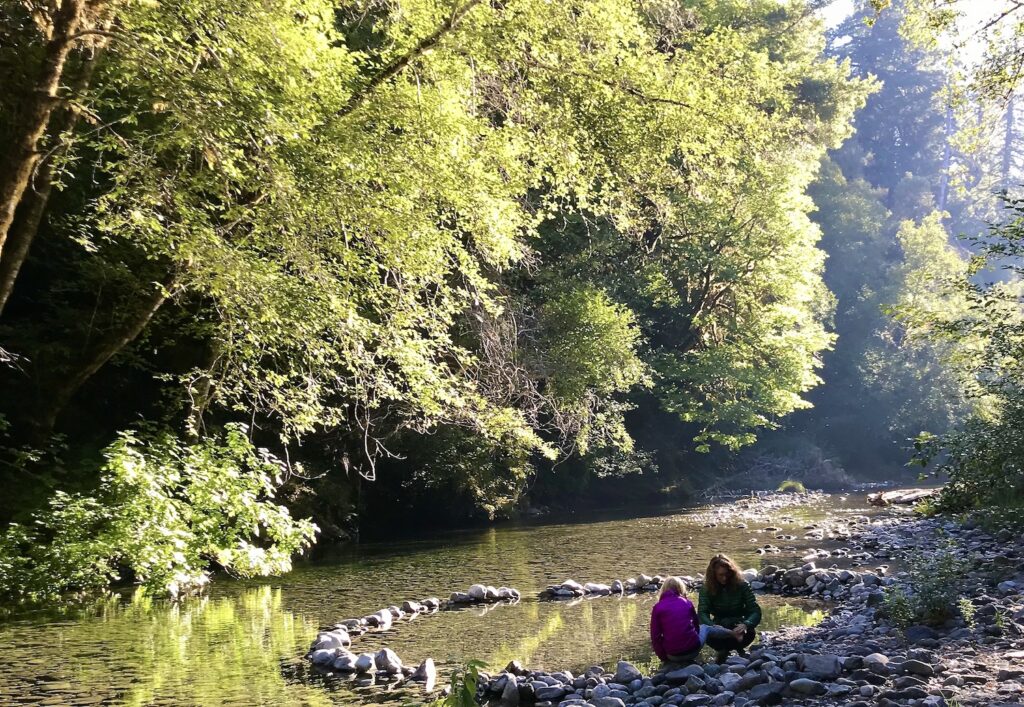 The River Democracy Act does something else that's important, and timely. It recognizes the importance of protecting sources for drinking water — it sees the forest and the threats posed to the forest by climate change. The bill establishes a new national source for funding to restore rivers that have been devastated by fire and that provide drinking water, such as those that burned in Oregon in 2020.
And yet, even if the River Democracy Act becomes law, the nearly 7,500 miles of rivers and streams protected in Oregon will still represent a miniscule fraction of Oregon's 110,994 total miles of rivers. Just 0.004 percent of the 3.5 million miles of streams and rivers in this country are protected as Wild and Scenic. Sure, a Wild and Scenic designation isn't the only way to protect these rivers. But it is a powerful and arguably underutilized tool.
And right now, river protectors have momentum on our side. Biden's pledge to advance the protection of at least 30 percent of the nation's lands and waters by 2030 comes out of a growing recognition of the immense value these resources provide, and the myriad ways they are threatened. Wild and Scenic protections like the River Democracy Act move this vision forward.
The River Democracy Act still has to make its way through Congress and onto the President's desk. But legislation like this one, and the process that led to it, move us in the right direction. We have to be ambitious and bold when it comes to our rivers and streams. Because as ambitious and bold as we might be, the threats to rivers are doubly perilous. It's a David and Goliath situation. And while Goliath may not know it yet, he needs healthy rivers and streams, too — so it's a battle David just might win.