Is Your River Being Considered for Wild and Scenic Protection?
Bills to protect over 6,700 miles of new Wild and Scenic Rivers and streams are making their way through Congress. Is your river one of them?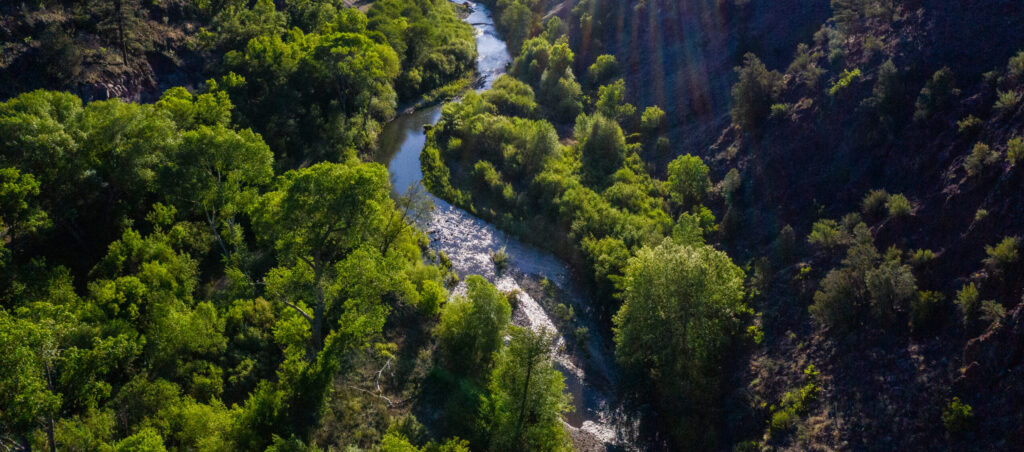 If Congress passes and President Biden signs every piece of current introduced legislation to protect rivers, approximately 6,700 new miles of rivers would be permanently off limits to future mining, development and dams. But that's just a number.
One of the wonderful things about Wild and Scenic Rivers is how unique every individual designation is, and how often the process and structure of the protection reflects the unique character of the community that pursues protection for their river. With that individual flavor in mind, I wanted to share some stories about some of the exciting proposals making their way through Congress right now.
OREGON: Senators Wyden (D-OR) and Merkley (D-OR) announced the River Democracy Act in January after an unprecedented public process in which Oregonians recommended rivers on public land, such as our National Forests, that they wanted to see protected. The result is the introduction of legislation to protect Oregon's greatest natural wonders — its rivers — to conserve clean drinking water, fish and wildlife habitat, and outstanding recreation that supports sustainable economic development across the state.
With over 2.5 million Oregonians getting their drinking water from Oregon's public lands, according to the Oregon Department of Environmental Quality, it is not surprising that drinking water providers are strongly supporting Wyden and Merkley's bill, which seeks to protect over 4,600 miles of rivers and streams in the McKenzie, the Deschutes, the Grande Ronde, the Rogue, Illinois and Nestucca river watersheds and elsewhere.
NEW MEXICO: The M.H. Dutch Salmon Greater Gila Wild and Scenic Rivers Act would protect nearly 450 miles of the Gila and San Francisco rivers and their tributaries. Silver City, New Mexico, an incredibly vibrant community and the gateway to the Gila, is the seat of a county that is heavily dependent on mining, as well as the recreational, emotional and cultural benefits of the outdoors. The support for protecting the Gila is strong — even among the pro-mining residents and politicians, who want to see the benefits of a Wild and Scenic designation for the Gila to help the community diversify the county's economy.
I have witnessed firsthand, on the river and in public meetings about protecting the Gila, some of the most deeply personal stories from business owners and mayors about the value of the river to their community and their families. One mayor said something to the effect of, "We don't need to go to Disneyland, we have the Gila." This is where residents of Grant County have spent generations fishing, camping, or just sitting with friends, parents and kids. And the Gila river watershed provides lifetimes of memories for free.
MONTANA: The Montana Headwater's Legacy Act would protect nearly 336 miles of rivers — nearly doubling the protection of the best, free-flowing rivers in a state that's truly defined by rivers. Sections of the Madison, Gallatin, Yellowstone, Smith, Boulder, Rock Creek, and the Beartrap Canyon of the Madison are all included in the bill.
This campaign was born more than a decade ago out of a truly grassroots effort that has included an incredible amount of public outreach asking Montanans what they wanted to protect and why. This approach was groundbreaking and painstaking, including hundreds of meetings fully open to the public, some even advertised on local radio stations. The results speak for themselves, with over 3,000 Montanans and more than 1,000 Montana businesses voicing their support for significant new Wild and Scenic River designations.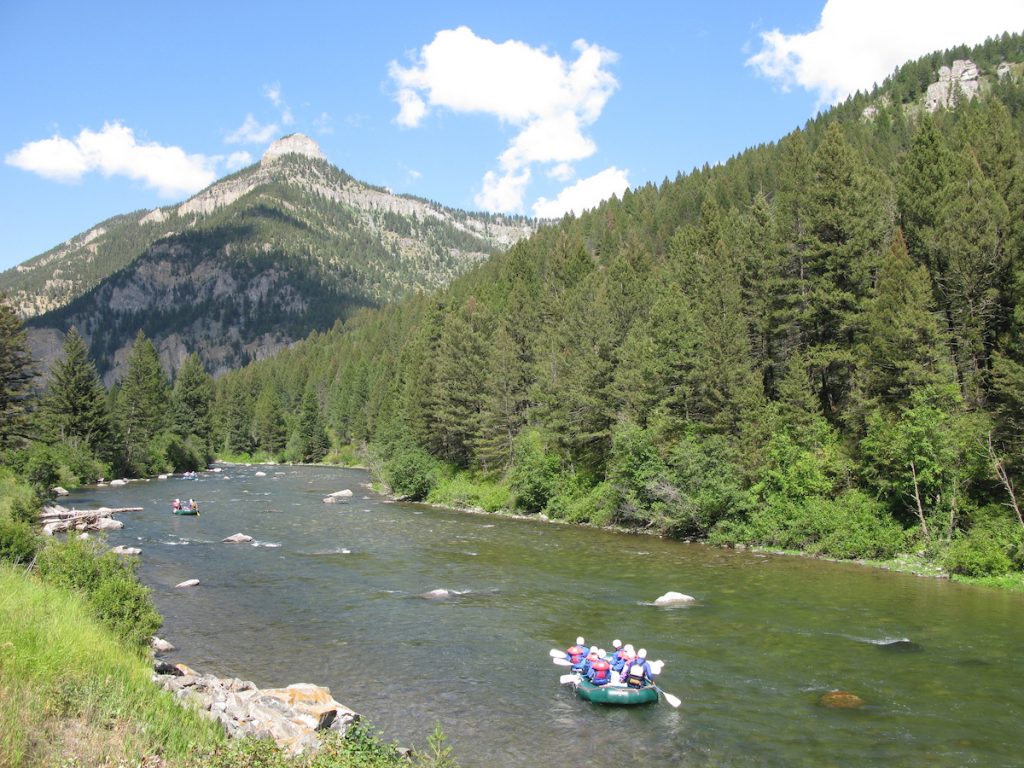 WASHINGTON: In mid-February, Washington Senators Patty Murray and Derek Kilmer, both Democrats, announced they would reintroduce the Olympics Wilderness and Wild and Scenic Rivers Act, which would protect 464 river miles and more than 126,500 acres flowing out of Olympic National Park and the surrounding National Forest. The Elwha, the Hoh, the Queets, the Bogachiel and the Quinault are just a few of the incredible rivers that would be forever protected under this legislation.
These rivers are extraordinary in so many ways, including in the amount of rain that falls annually in their watersheds and the massive size of the old-growth trees that rest in some of the logjams along their banks. The "OP," as locals call the Olympic Peninsula, is also where I caught my first steelhead with my older brother in 1999. Spend a day on these rivers and you really feel a sense of awe. Immersed in the moss-covered canopy and torrential rain-swollen rivers has felt to me at times like going back in time.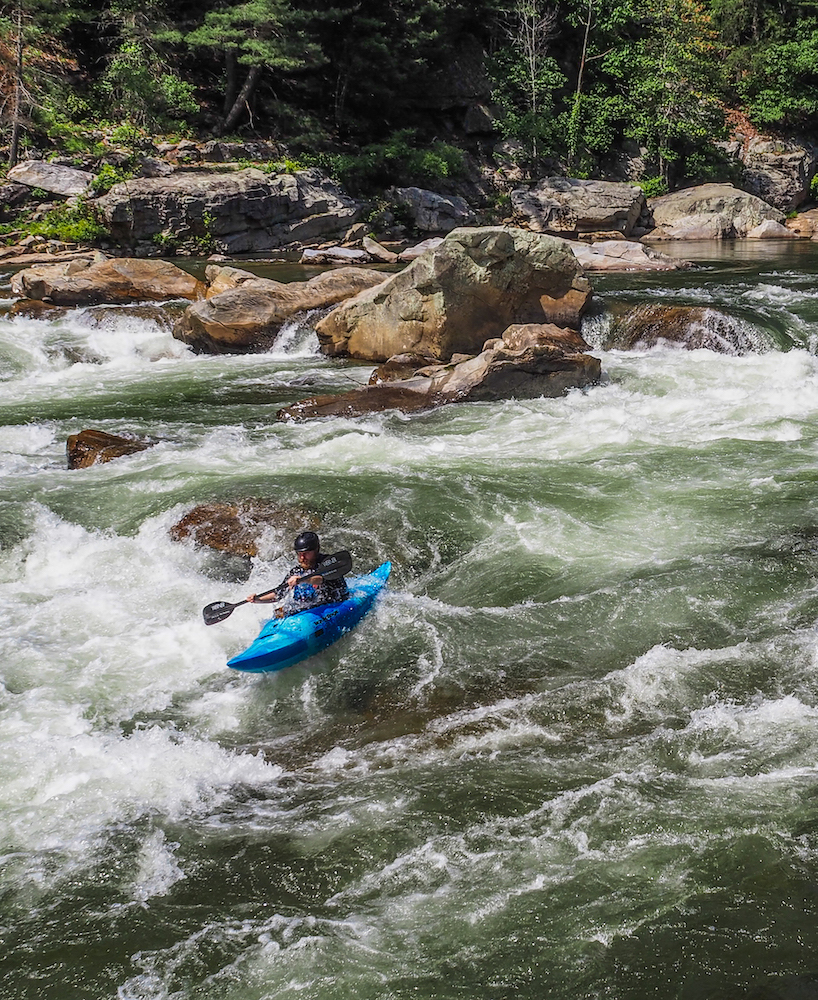 NOLICHUCKY: The Noli as the Nolichucky River is affectionately called, is a gem located in Tennessee and North Carolina that is home to a 7-mile, 3,000-foot deep gorge flowing through National Forest land that has been proposed for Wild and Scenic. This whitewater stretch has a dozen class II-IV rapids. The Forest Service has found the river "eligible," recognizing its Wild and Scenic potential and providing administrative protection to the Nolichucky.
Some ask why we need to go the extra mile to permanently protect the Noli, since it already enjoys some temporary protection. One of the river's chief advocates, Kevin Colburn of American Whitewater, put it best, "Just because you're engaged doesn't mean you should never get married." We are hoping Sen. Richard Burr (R-NC) of North Carolina, who is retiring in 2022 and who has introduced bills in Congress to protect North Carolina's New and the Perquimans rivers as Wild and Scenic will champion the Noli as one of his final acts in the U.S. Senate.
This is really just a snapshot. Development of Wild and Scenic proposals is underway on rivers across the nation. In California alone, Representatives Huffman (D-CA), Carbajal (D-CA) and Chu (D-CA) are championing a number of Wild and Scenic bills, including the Northwest Mountains and Rivers, San Gabriels and Central Coast proposals, which total 684 miles of new Wild and Scenic River miles.
In Michigan, we recently completed an assessment of Wild and Scenic potential. The state, known for its lakes, has a number of rivers worthy of protection, including the Huron, the Maple and the Brule. In Virginia, early-stage conversations about potential river reaches are ongoing.
In addition to this inspiring momentum, we're starting to think bigger. Recently, I've been working with International Rivers Network, The Nature Conservancy, WWF and others to help develop strategies for durable river protections internationally, informed by our experience with the Wild and Scenic Rivers System. In one positive development, the International Union for Conservation of Nature recently developed language to build an international support network of protected river systems akin to the Wild and Scenic Rivers System.
As part of our 2021 Blueprint for Action, American Rivers is calling on the Biden administration to make protecting rivers a priority as part of the President's commitment to protecting 30 percent of Earth's natural areas by 2030 (30 x 30). We will continue to provide the strategic vision, advocacy and outreach needed to pass the legislation currently under consideration.