Memory Flows: Sinjin Eberle
Being stuck at home is the perfect excuse to revisit your old photos and turn some of that unspent river energy and affection into fresh storytelling!
In the first installment of a new series, American Rivers' Southwest Communications Director & Executive Producer Sinjin Eberle discusses a few of his favorite memories on the rivers he's missing most…
---
Fun!! What a great idea and opportunity to share some of our favorite photos from our favorite river memories. I have a bunch, so narrowing it down to just three photos is really hard, but a few jumped out at me right away.
First and foremost, is the distant past. My parents got us out on rivers from a very early age, but for me, the San Juan is the river that holds the greatest memories of them all. I have 22 trips down the San Juan, from Mexican Hat or Bluff down to Clay Hills Crossing in southern Utah. Our family did that trip at least once every summer, then when I went off to college and beyond, I led or participated in my own trips as well. This photo is from about 1990 or so – I would have been at Arizona State University (judging by that jacket!) and my Dad and I were lounging the banks making a small pot of coffee – while sitting next to the old school groover, of course! No better place to brew up the morning joe than right next to the potty!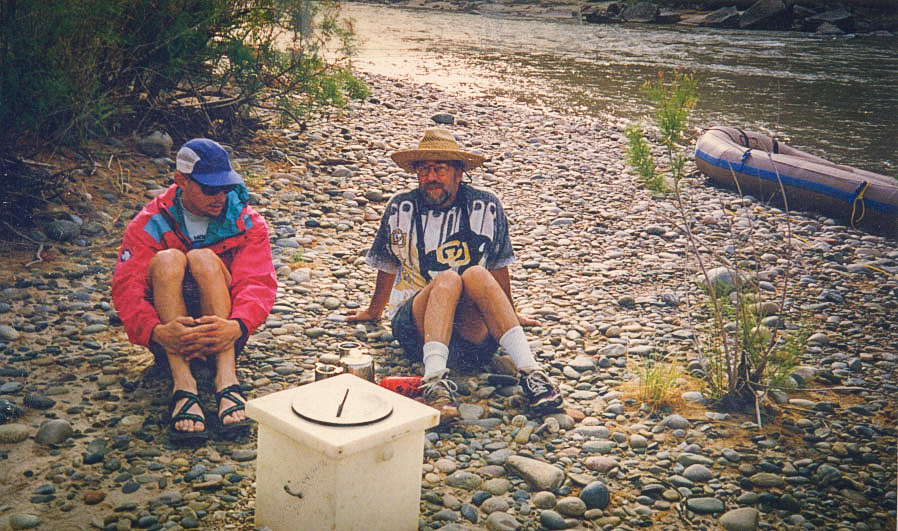 The second photo is from much more recent American Rivers days – my first full trip down the Grand Canyon, which was just last August. Leading our Grand Canyon efforts, I have been fortunate to have the canyon as one of my "work destinations," and have had fragments of trips over the years (including one trip with CNN working on The Wonder List,) but I had never had a full Grand Canyon experience. Last year, I was fortunate enough to be invited on a trip with a collection of people who came together to brainstorm about how to make a renewed and focused impact on one of the most iconic landscapes in the country. This photo is taken from just upstream of the confluence with the Little Colorado, where a proposed 1.4-mile tramway could have been built from the rim to the river, without the focused and strategic opposition by American Rivers and our partners in Northern Arizona and the Navajo Nation. This photo illustrates to me the beauty and solemnity that we work to protect, together, every day.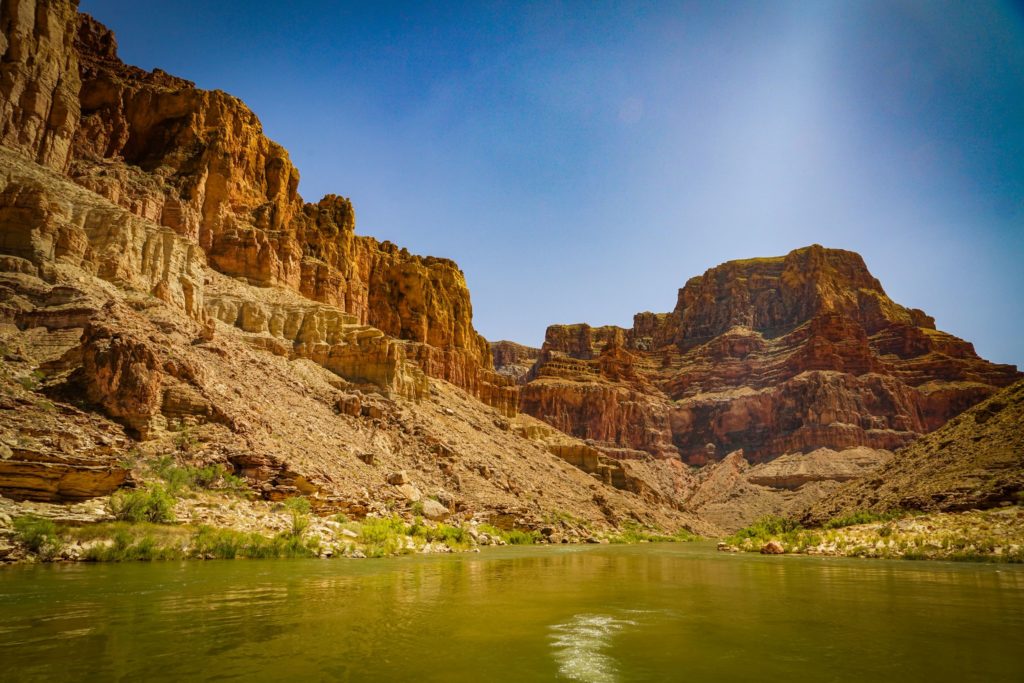 Finally, maybe an unexpected photo, but one I am so proud of from my career here at American Rivers – and ironically a photo I am not in, nor is there a river nearby. But one of the thrills of my life was the opportunity to interview President Jimmy Carter in 2016 as we were working on the production of the film The Wild President, in partnership with NRS as part of our 5000 Miles of Wild campaign. President Carter is so incredibly well spoken, and has such a rich relationship with rivers, both from a boy growing up on a small creek in Georgia, to exploring rivers in Idaho and Alaska as a younger man, to now enjoying fly-fishing with his wife Roslyn on the Chattooga in Georgia or the Salmon in Idaho. We had exactly 30 minutes to capture our conversation with President Carter for the film, and was one of the most exciting and meaningful half-hours of my life!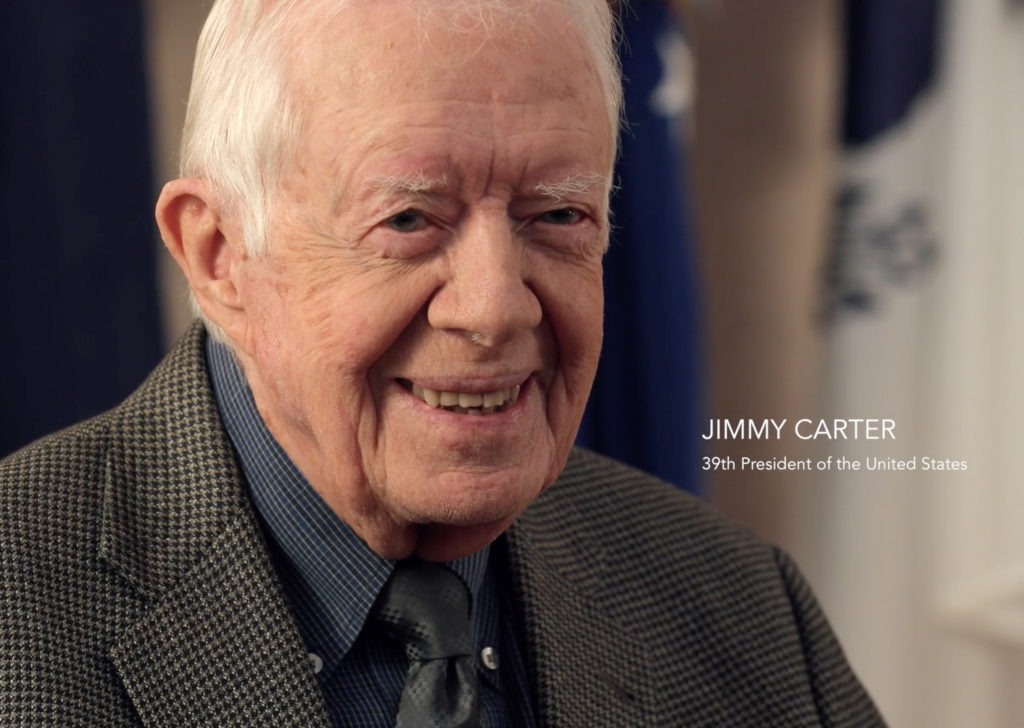 ---
Thanks, Sinjin! Keep an eye on AmericanRivers.org/blog over the coming weeks, as we'll be checking in with other American Rivers personalities to see how they've been keeping the river vibes flowing in their seclusion. What are your favorite river photos and memories? Let us know and show us your rivers on our Twitter (@AmericanRivers) and Instagram (@americanrivers) using the hashtag #MemoryFlows.