5 Reasons We Need to Fight for the Grand Canyon…Again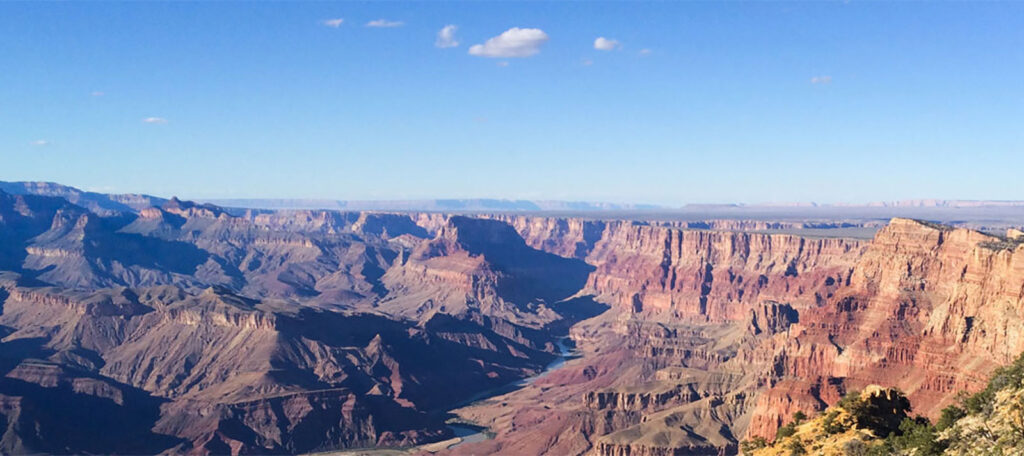 Millions of Americans, and citizens from around the globe, recognize the Grand Canyon as one of the most iconic landscapes on the planet. Hundreds of millions of people have gazed into its depths, mouths agape, wondering how a place as stunning and spectacular as this could even exist, not to mention how it was created.
But the Grand Canyon is also a landscape surrounded by threats, from all four points of the compass and beyond, as greed and opportunity has attracted those who wish to merely profit from the canyon's grandeur, rather than revere it and accept its awe as members of the global community. Outside developers are proposing to build a gondola from the East Rim of the canyon, which would shuttle nearly 10,000 people per day down to the Confluence of the Colorado and Little Colorado Rivers—a location held sacred by some Native Americans—to the site of a small commercial development hovering just yards above river level. On the South Rim, developers are planning a substantial expansion of the high desert village of Tusayan, where volumes of water would be required to support a thirsty community. And on the North Rim, legacy uranium mining threatens a number of tributaries that flow directly into the Colorado River. Clearly, what should be one of the most protected parcels of real estate in the world is really not all that safe anymore.
In the past few months, American Rivers, along with our local partner Grand Canyon Trust, has come forward to take on the current challenges facing the Grand Canyon. But many have asked why we are doing this – why would we take on such a potentially contentious and difficult collection of issues and wade into this array of threats? Does our involvement really have anything to do with the river? For those, I have a number of thoughts:
Respect
Respect for the place. Respect for all of the wild places that we believe should remain unmarred and iconic. Respect for the generations of people who identify with its sanctity and undeveloped nature most intimately. Simply, respect for the awe it inspires and the impact it has on all eyes who gaze upon it.
Wonder
The Grand Canyon is one of America's wonders, a World Heritage site, and a gift to every culture and every nation around the world. Our gift, by geography and birthright, is a gift of wonder to all humanity, and it should remain intact and inviolable.
An Apt Reminder
The Grand Canyon reminds us of who we are, and how our place in this world is really only a figment of our own importance, not of its. The canyon reminds us of time and space and scale, and while the canyon's may be long and large and grand, ours is short, small, and humble.
The canyon also reminds us of our values, and what is important to us as a people, rather than those among us who simply seek profit. It acts to refresh our beliefs, and reminds us what is right versus what is wrong.
Grandeur
All Americans, and all citizens of the world, need more places of grandeur and space to celebrate, contemplate, and revere in awe and appreciation. To be in the presence of forces larger than any one of us, and greater than the sum of all of us.
Because, it's the Colorado River
The Colorado River is the lifeblood of the American Southwest. It quenches the thirst of over 35 million people and grows the food of an entire nation. It also fuels a $1.4 trillion dollar economy that employs 16 million people across 9 states. And, it is the bedrock feature that drives how we enjoy and experience the Southwest and its magnificent landscapes whose watershed threads through nine of our most iconic national parks and monuments.
The Grand Canyon, like so many of our last wild places, deserves to be protected – for us, for future generations, for the people of the past, but most importantly, for itself. That's why I am proud that American Rivers, in partnership with the Grand Canyon Trust, is confronting the efforts by greedy outside developers to erode the sublimity and sanctity of this amazing place. It's why everyone should stand up in defense of the canyon, with our words, our actions, our visits, and our spirits.
I hope you will join me in the latest fight to preserve one of our most important, and iconic, landscapes.