An Eco-Resolution for the New Year: Take Care of Your Drinking Water
Every one of us can work for meaningful change in 2020.
SPONSORED BY CASCADE BLONDE
It's the end of a decade and another year of New Year's resolutions. Many of us will vow to take on healthy resolutions like drinking more water, but as with any resolution, it's not that simple.
In fact, the majority of our water supply comes from rivers and streams. If all the world's water were to fit in a gallon jug, only a tablespoon of it would be the equivalent of the fresh water available to us to drink.
To help preserve America's waterways with an eco-resolution (and still continue to have access to clean drinking water), American Rivers' National River Cleanup® program has partnered with Cascade Blonde American Whiskey to share five easy ways to be more river friendly in 2020.
1. Refuse extra plastic. Or, choose one single-use plastic item and make a commitment that you will no longer use it.
Tell the clerk you don't need a grocery bag for that Chapstick. Purchase a reusable stainless-steel straw and keep it in your bag or car for on-the-go sipping. Say "No thanks!" to free plastic utensils when ordering takeout.
2. Raise money for a good cause… like healthy rivers and clean water.
Start an online fundraiser for American Rivers to celebrate your birthday or other life event.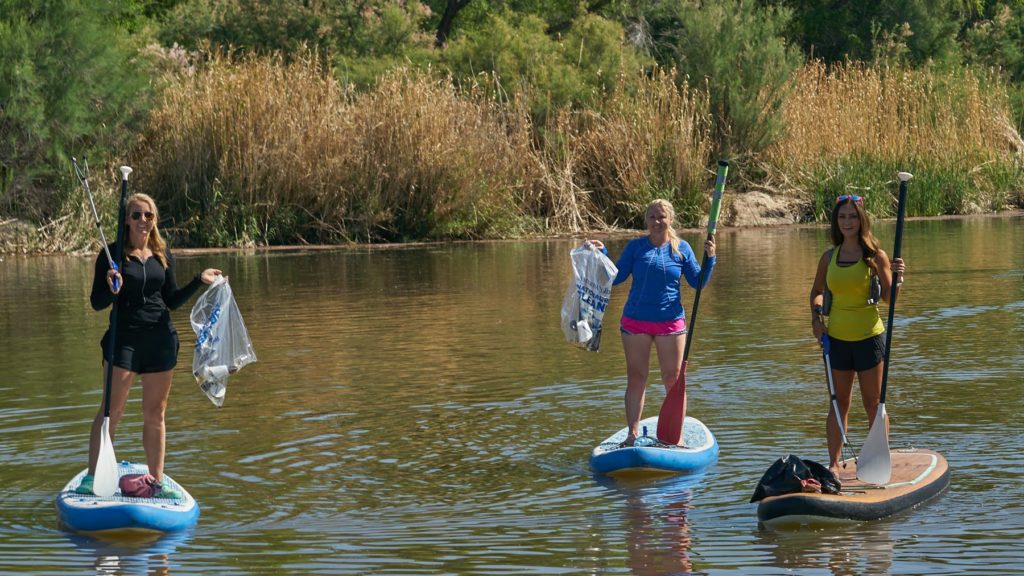 3. Exercise + volunteer, more. Yes, you can do both at the same time!
Volunteer for a National River Cleanup® as a great way to get steps into your day and get litter out of your local waterway. Join American Rivers and Cascade Blonde at a river cleanup in 2020. Follow @CascadeBlonde on Instagram for event details or sign up for a river cleanup near you.
4. Get outside!
There are thousands of miles of riverside trails in U.S. cities and towns (1,500 miles in refuges). Or take advantage of holidays — like Presidents' Day on February 17, 2020 — at national and state parks.
5. Join Cascade Blonde American Whiskey in making America's waterways cleaner.
Pledge to pick up 25 pieces of trash in 25 days. Organize your own river cleanup. And spread the river love by posting a picture on Twitter or Facebook of yourself picking up trash. Tag #rivercleanup and your photo will show up in our virtual landfill.
Good luck with your resolutions and happy New Year from all of us at American Rivers and Cascade Blonde American Whiskey!

Cascade Blonde American Whiskey proudly supports American Rivers in the fight to protect and restore our nation's rivers. The company has sponsored National River Cleanup® since 2018 to celebrate clean water and provide opportunities for people to help keep the waters they enjoy healthy.
Learn more about Cascade Blonde American Whiskey by visiting www.cascadeblonde.com.