The First Week: Trump's Assault on River Protection
Take action: tell your Members of Congress you expect them to protect your rivers and clean water. Tell them you will hold them accountable.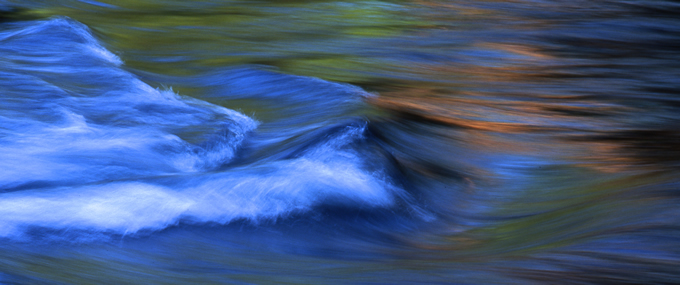 Since President Trump took office on January 20, his administration has begun aggressively stripping away protection for rivers, wetlands and clean water. If successful, these actions will have lasting impacts on our clean drinking water supplies, the health of our communities, and rivers that are vital to our natural heritage and sacred to Native American tribes.
Here are five harmful actions the Trump administration took in its first week that would undermine the clean drinking water, health and safety for millions of Americans:
Pledging to scrap clean water safeguards
The Clean Water Rule rule safeguards small streams and wetlands that are the drinking water sources for millions of Americans. By scrapping the rule, President Trump will make our rivers and streams more vulnerable to pollution and destructive development.
Green-lighting the Dakota Access Pipeline and the Keystone Pipeline
Construction of the Dakota Access Pipeline has already violated sites sacred to the Standing Rock Sioux Tribe. The proposed route of the pipeline poses a significant threat to community water supplies in the event of a serious spill. The Keystone Pipeline would cross 1,904 rivers, streams and reservoirs. Pipelines are prone to leaks and spills, even disastrous failures. If such projects are to go forward, vigorous environmental reviews and safeguards must be in place.
Killing the Climate Action Plan
The Trump Administration erased all mentions of climate change from the whitehouse.gov web site, is vowing to stop the Climate Action Plan, and intends to double down on fossil fuel development. Allowing climate change to continue unchecked will have serious consequences for our rivers and water supplies. This means more frequent and severe floods and droughts, threatening public health and safety and our economy.
Pushing for dramatically increased energy development on public lands
President Trump is pushing for greater development of oil and gas reserves on public lands. These lands belong to all of us, the American people, and should not be turned over to energy companies. Public lands provide vital fish and wildlife habitat, recreation that drives local economies, and are the source of clean water for downstream communities.
Silencing employees at EPA and the Department of the Interior
The Trump Administration has instituted a media blackout at the Environmental Protection Agency, banning press releases, blog updates or social media posts. Tweets about climate change from the Badlands National Park's Twitter account were deleted. Our democracy depends on the free flow of information. When it comes to protecting rivers and public health, we need solutions based on sound science and public dialogue.
Here's What You Can Do Right Now
If all of this makes you worried for the rivers you care about, don't give up – speak up. Call your Members of Congress. When it comes to influencing your elected representatives, phone calls can be very effective. They need to hear from you.
Tell your Members of Congress you expect them to protect your rivers and clean water. Tell them you will hold them accountable. If enough of us come together we can stop the attack on our rivers.