California Headwaters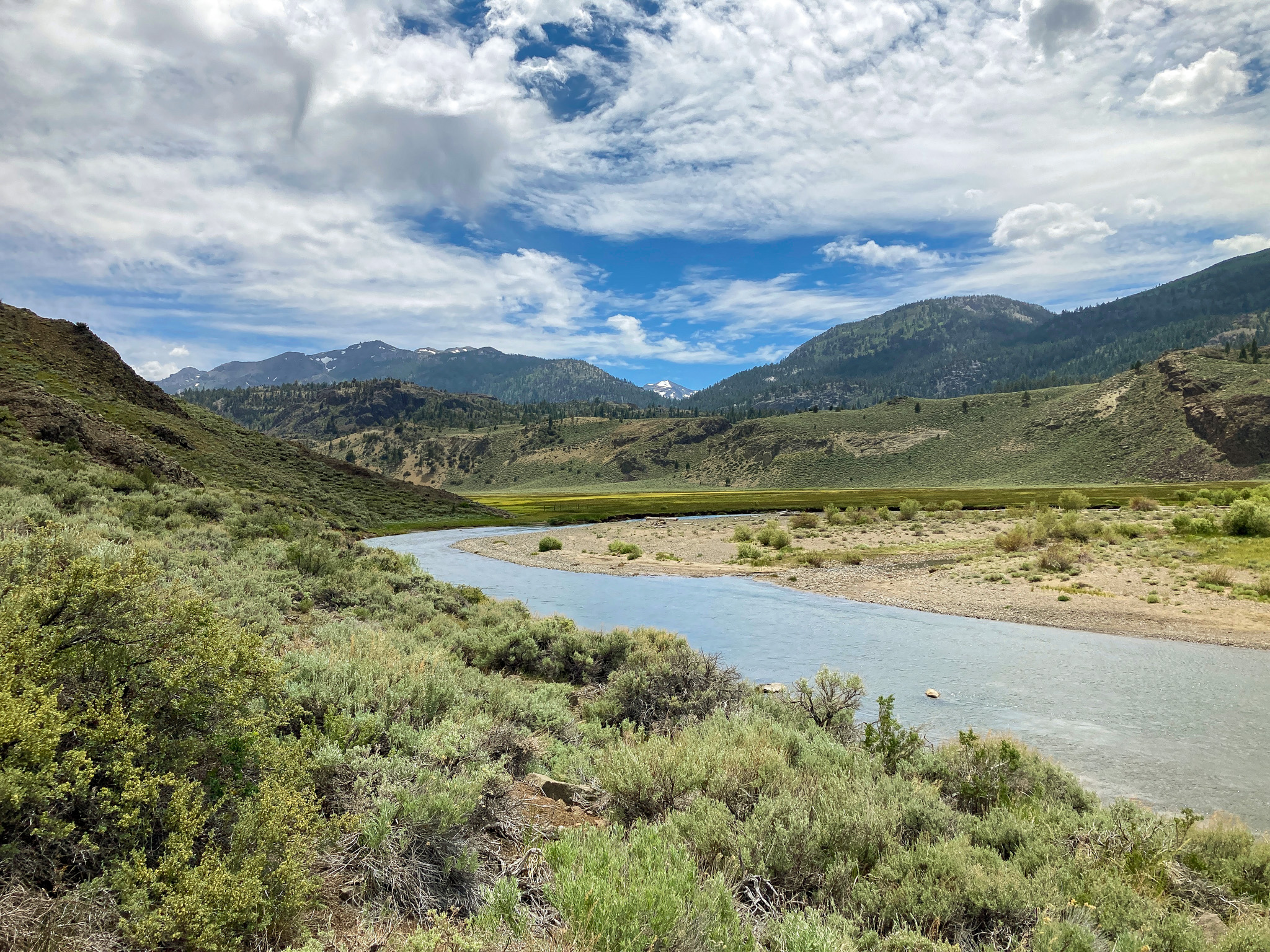 California relies on its headwaters in the Sierra Nevada to provide a steady and clean water supply to downstream users, essential habitat for native species, and recreation for nature lovers.
Rivers are an integral part of the broader landscape. We take an integrated approach to watershed management, and our projects are driven by the understanding that rivers do not exist in isolation from their surroundings. To improve river health, we restore precious meadows of the Sierra Nevada, mitigate the impacts of human activity such as sedimentation from roads, reduce wildfire risk through fuel management, and create natural pathways for water to enter watersheds through green infrastructure. Research-driven project planning, design, and implementation alongside a diverse range of partners helps American Rivers work towards the goal of a healthy and resilient Sierra Nevada.
Roads of the Headwaters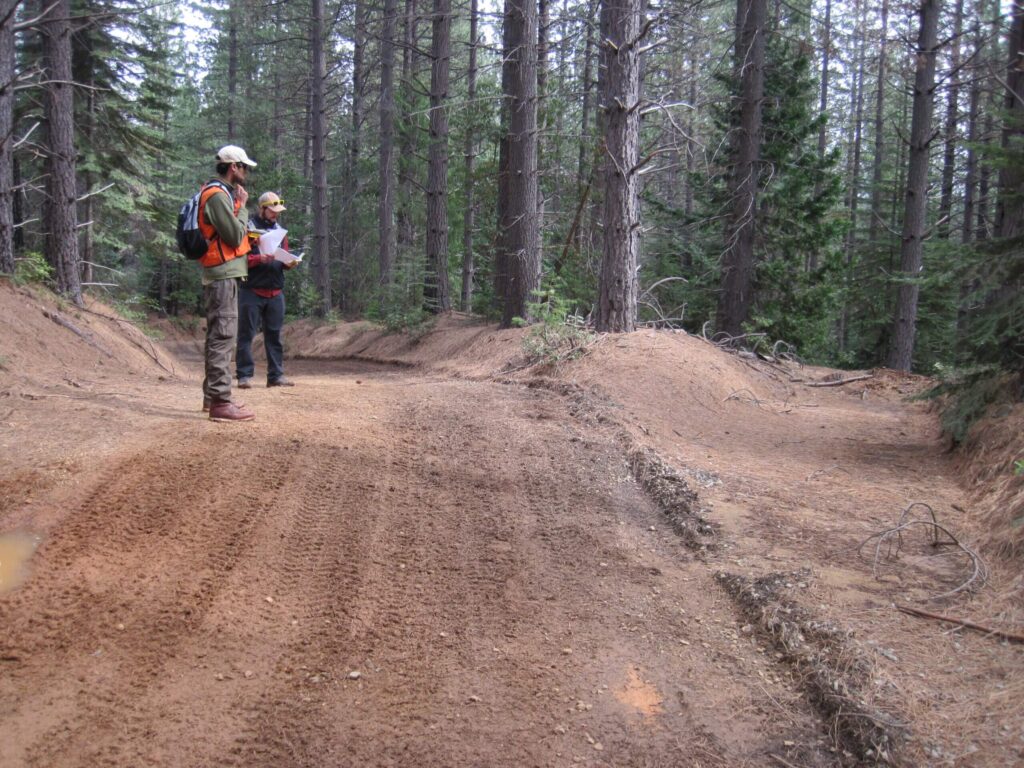 California's watersheds include nearly 47,000 miles of public forest roads. While these provide important access to the Sierra Nevada for recreation and firefighting, among other uses, this road network negatively impacts our water supply and quality by transporting eroded sediment and runoff into our tributaries and rivers. In fact, forest roads are a leading source of chronic sediment pollution in our headwaters. Even a quarter mile of dirt road could be losing 20 to 40 tons of sediment every year. That's three to five dump trucks annually!
Fortunately, there are road improvements we can make that help reduce sediment transport to waterways. First, we can decommission forest roads; restoring the topography and natural processes that the road disrupted. This is ideal for roads that are no longer in use, are redundant, or that cross sensitive habitats like mountain meadows. Where decommissioning is not feasible, we can still make significant improvements to our forest roads through drainage treatments like adding gravel, constructing rolling dips and water bars, and replacing or removing undersized culverts. These features all help to make the road "hydrologically neutral" and disconnect the road drainage system from nearby waterways. Even simply blocking roads from vehicle traffic helps to slow erosion and the pollution of our streams.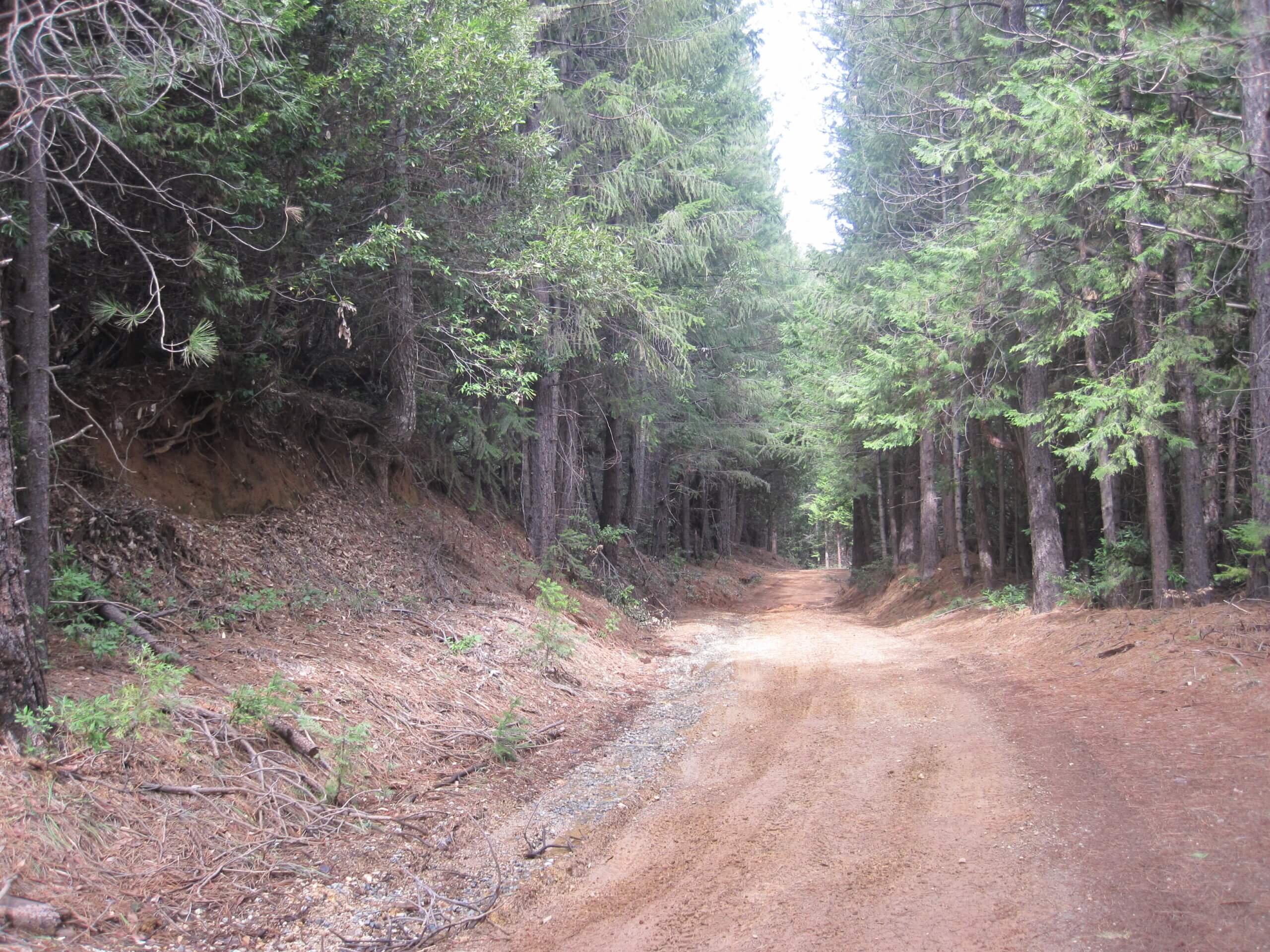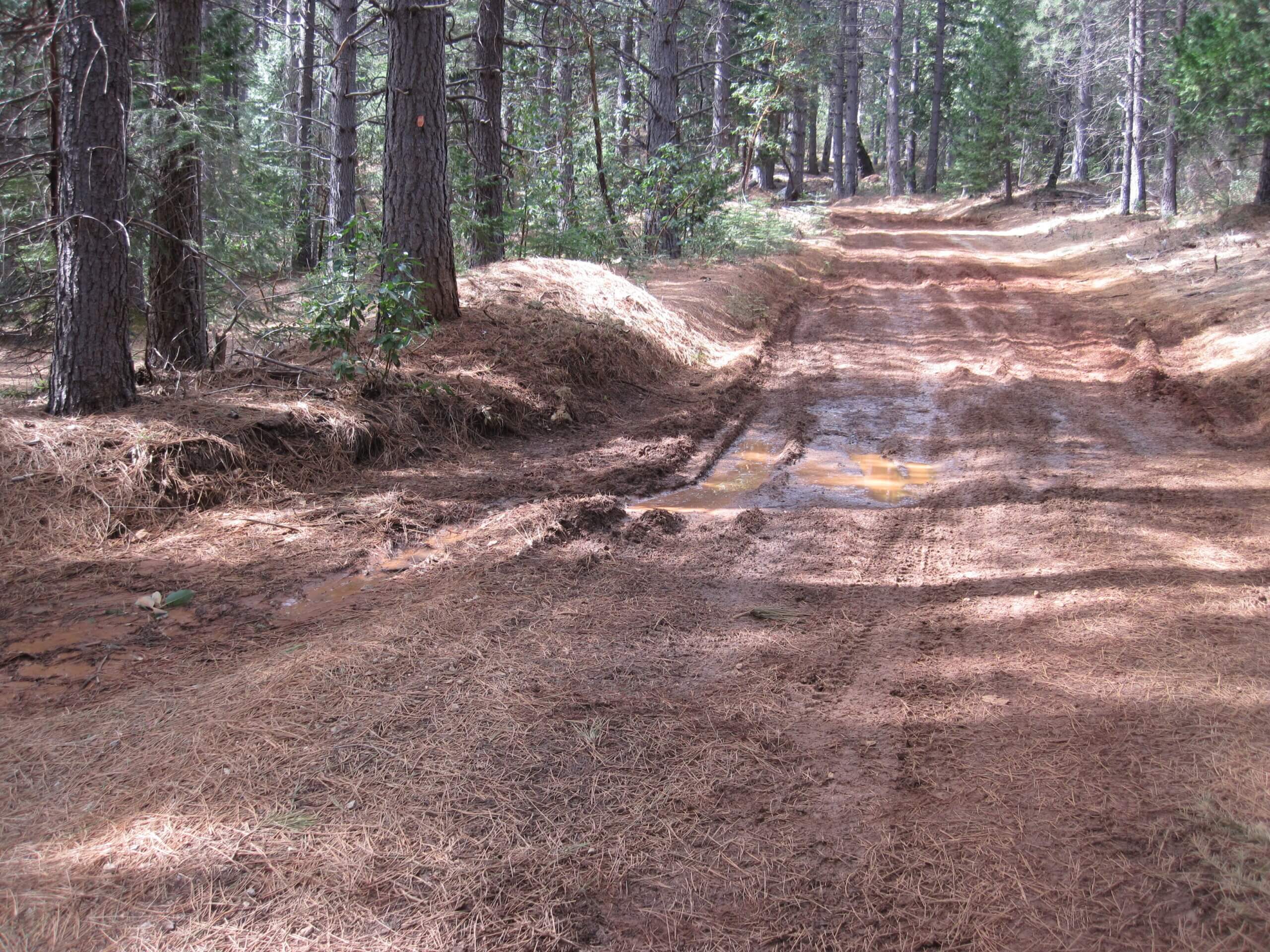 American Rivers is working with partners in the Sierra Nevada to improve our forest road system and build a community of practice for this work. Through partnership building and collaboration, we will help ensure the resiliency of California's rivers and water supply.
Wildfire Risk Reduction
Fire is a natural process in California and has occurred for millennia, facilitated by indigenous people, resulting in fire-resilient and adapted ecosystems. At low to moderate intensity, fire is a beneficial process for forests and rivers. However, a century of Euro-American fire suppression and poor forest practices, and climate change impacts have created fire conditions outside of the natural fire regime, resulting in fires that are larger and hotter than historical conditions. These fires are having significant detrimental impacts on communities, forests, rivers, and clean water supply. Specifically, high severity wildfire removes vegetation critical for providing shade and anchoring sediment, resulting in increased instream temperatures, increased erosion, and sedimentation into rivers, impaired water quality/treatment, and reduced reservoir function/capacity for water supply. This impairs waterways for aquatic species and water supply for downstream communities.
To address this, American Rivers is engaging in strategic "river smart" fuels management efforts to protect rivers and communities from the detrimental effects of wildfire. Fuels management is the process of removing excess vegetation through ecological thinning and prescribed fire in forested areas. These practices improve forest health and increase community, landscape, and watershed resilience to the effects of wildfires. Fuels management over less than 10% of a watershed can have a significant impact on water supply, simultaneously reducing wildfire risk. American Rivers is engaged in both local and landscape-scale efforts to reduce the unhealthy build-up of fuels to mitigate the impacts of high-severity fires for local and downstream communities, and river ecosystems.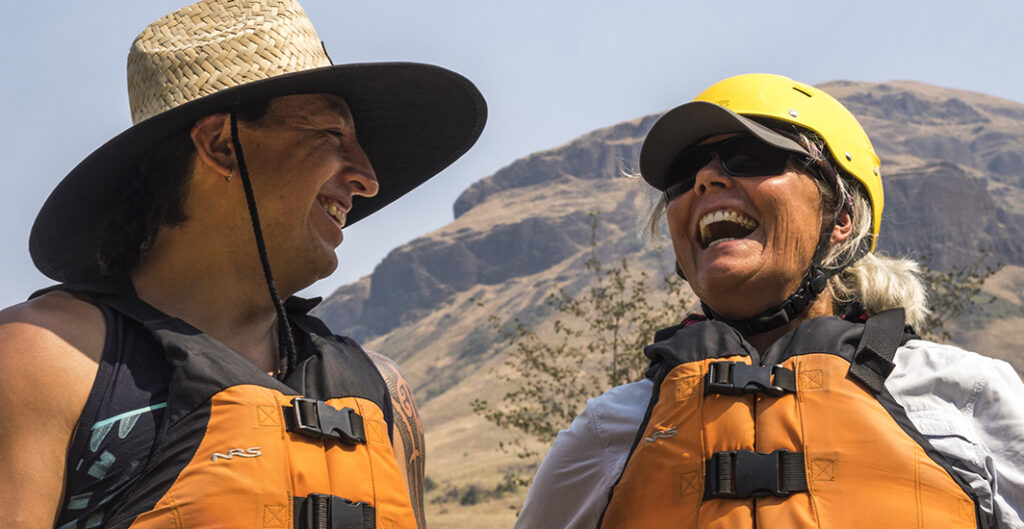 Let's stay in touch!
We're hard at work for your rivers and clean water. Sign up to get the most important news affecting water and rivers delivered right to your inbox. You'll also receive monthly news and action alerts.
American Rivers' Policy Work in the Headwaters
Sierra Meadows Partnership Leadership
American Rivers is a founding member and co-leader of the Sierra Meadows Partnership, a collaborative of private, state, and federal land managers, advocacy groups, restoration practitioners, land trusts, and research institutions that work collaboratively to increase the pace, scale and efficacy of meadow restoration throughout the Sierra Nevada region. The Partnership developed and implements the Sierra Meadows Strategy, an "all-lands and all-hands" approach with an overarching goal of restoring and/or protecting 30,000 acres on all lands in the Sierra Nevada. The Sierra Meadows Partnership has worked to develop methods for prioritizing projects, addressing regulatory hurdles, and developing standardized monitoring to quantify benefits at the regional scale. We also foster region-scale collaboration, resulting in knowledge transfer and resource sharing to benefit the watersheds of the Sierra Nevada.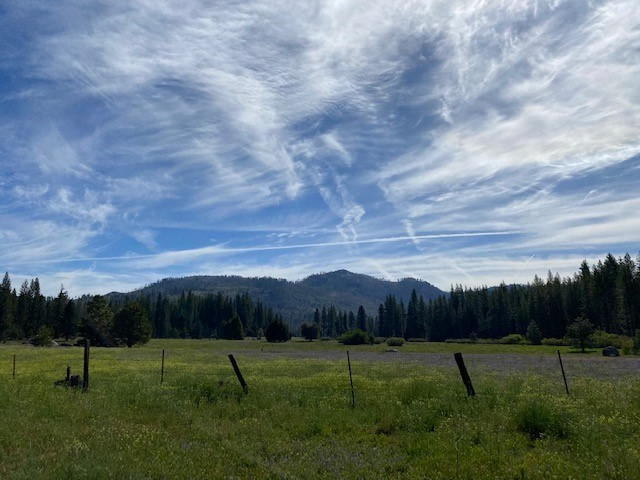 MOUNTAIN MEADOW RESTORATION IN CALIFORNIA
A meadow is an area where shallow groundwater enables grass-like plants and wildflowers to flourish. Although meadows cover only two percent of the Sierra Nevada mountain landscape in California, they are critical to the health and resiliency of the region's rivers due to the ecosystem benefits they provide.
Restoration Leaders Group
American Rivers has engaged with the California Department of Fish and Wildlife (CDFW), a key funding agency for habitat restoration, to help improve their grant-making processes. CDFW convened a group of key grantees and restoration practitioners beginning in 2018 to help improve its grantmaking processes under the Watershed Restoration Grants Branch. This group, with input from American Rivers staff, developed a set of recommendations, most of which CDFW agreed to and is beginning to implement. The recommendations aim to streamline grantmaking by improving transparency around grant program priorities, grant administration, process and policy and permitting, CEQA compliance, and engineering review. The outcomes will improve the pace and scale for funding and implementing ecological restoration in California.
Current Projects
Ackerson Meadow Restoration Project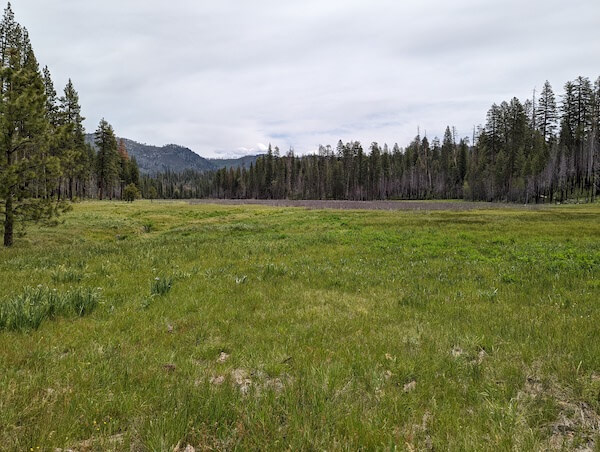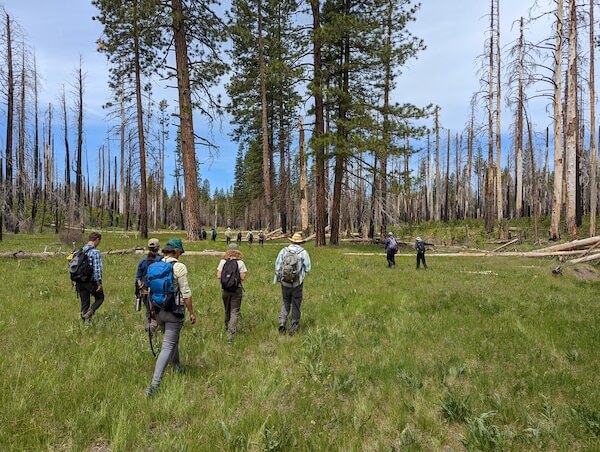 Ackerson Meadow sits on the western edge of Yosemite National Park in the Tuolumne River watershed and is home to a wide range of native avian, plant, and fish species. It is one of the largest low-elevation montane meadows in public ownership in the Sierra and an important diverse wildlife corridor. However, when Ackerson Meadow was privately owned, grazing and ditching led to the degradation of the meadow over decades, creating an incised channel that drains the meadow and prevents it from serving its key ecological functions. The Ackerson Meadow Restoration Project will raise the streambed and water table reconnecting the meadow floodplain to slow and spread flows across the meadow, allowing for increased groundwater recharge and storage, tempered peak flows and improved flood protection downstream, and enhanced baseflow and improved late season water supply.
The Ackerson Meadow Restoration project is a wet meadow and riparian habitat restoration project with extraordinary benefits for migratory and breeding birds, State and Federal listed species, and species of special concern. Restoring Ackerson Meadow will provide multiple benefits for climate resiliency, water quality and supply, flood attenuation, carbon sequestration, and biodiversity including State and Federally listed species.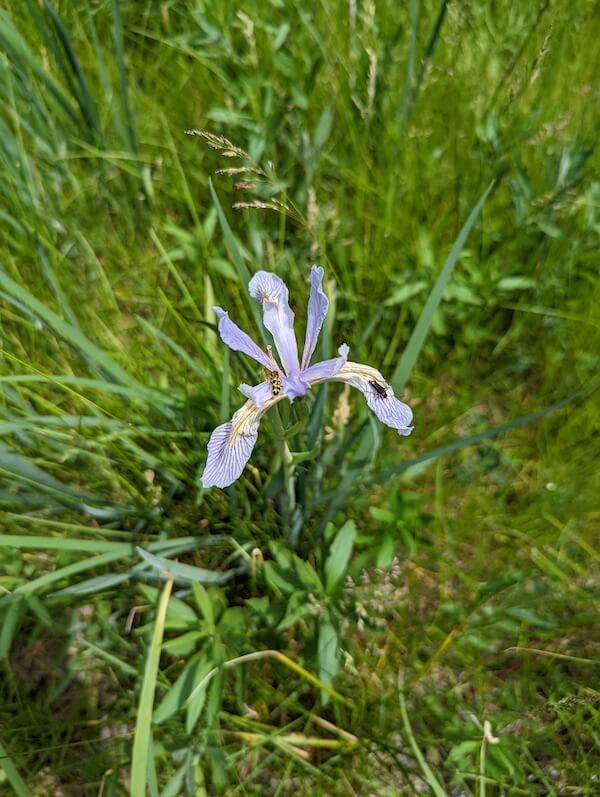 A broad range of results includes reestablishing 90 acres of historic wetland habitat, enhancing hydrology on 100 acres of existing wetland habitat, improving 225 acres of riparian songbird and waterbird breeding and migratory habitat, improving habitat for Willow Flycatcher, Great Gray Owl, and Western Pond Turtle(CA Species of Concern), increasing groundwater storage by an estimated 77 million liters/year, increasing late season base flows to Ackerson Creek and South Fork Tuolumne River, and improving public access and recreation opportunities.
The Ackerson Meadow Restoration Project is driven by a coalition of organizations including American Rivers, Yosemite National Park, Stanislaus National Forest, the Applied Ecohydrology Institute, and Randy Westmoreland Consulting.
Hoyt-Purdon Fuel Reduction and Prescribed Fire Project
The Hoyt-Purdon Fuel Reduction and Prescribed Fire Project encompasses 570 acres of private land, extending along approximately two miles of the South Yuba River in Nevada County, California. The project will reduce wildfire risk and impacts for six nearby communities and the Yuba watershed, resulting in multiple watershed, ecological, community, and capacity benefits and will increase the pace of ecologically sound forest management in the long term. It will employ a combination of hand and mechanical thinning and prescribed fire treatments to reduce fuels and reduce the threat of high-severity wildfires directly adjacent to the South Yuba River. This will protect the watershed and nearby communities that face the risks of impaired water quality and aquatic habitat, threats to water supply, and the loss of life and property. The Project will also restore a healthier and more natural forest structure and a more natural fire regime while building local capacity to pursue wildfire risk reduction projects using prescribed fire.