Living With Less
Farmers in Arizona are no longer in a "what if" scenario. A shrinking Colorado River is transforming life in the West. The solutions will take all of us.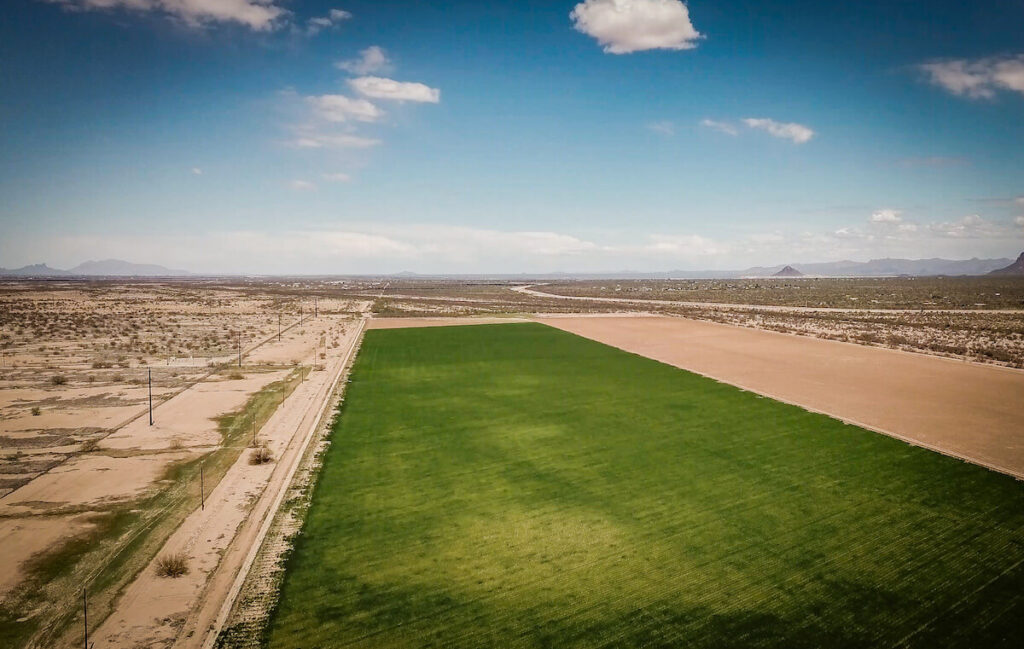 Brian Wong has a lot on his shoulders. A third-generation farmer, Wong grows crops — including nearly extinct heritage grains like white Sonora wheat — on 4,500 acres in the heart of the parched Sonoran Desert, about 25 minutes northwest of Tucson, Arizona. Bakeries, restaurants, breweries, and flour mills as far away as Minnesota and Florida rely on his grain to sustain their own businesses.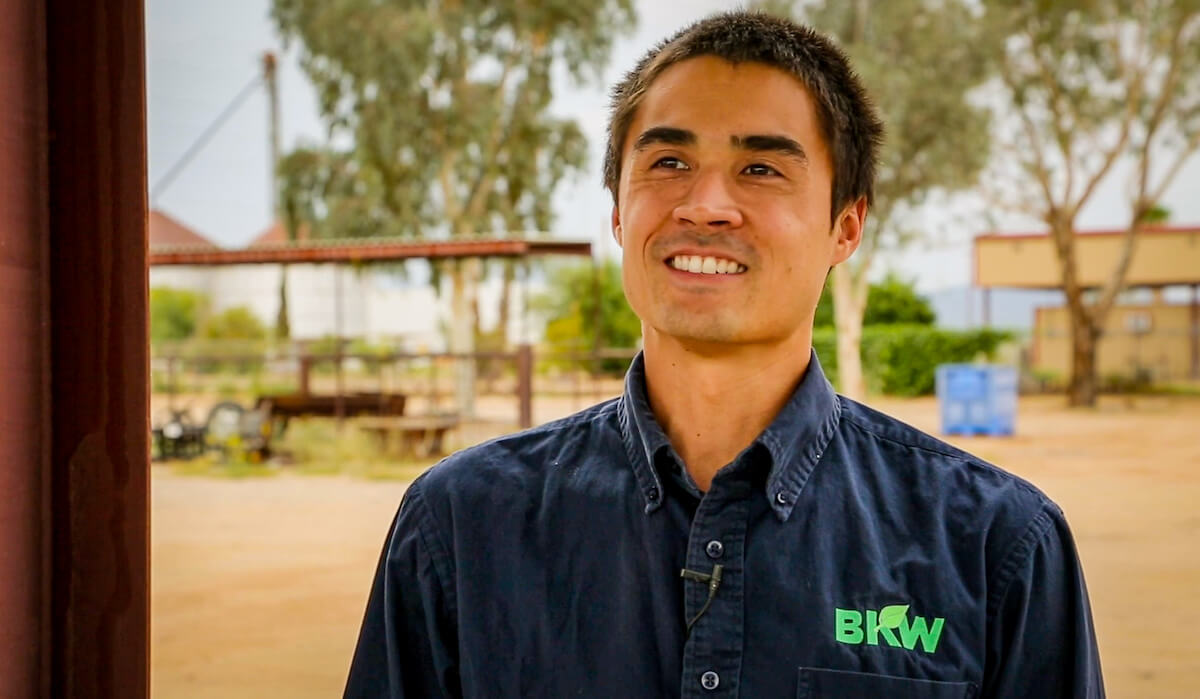 Wong's BKW Farms is among the 80 percent of the state's agricultural producers that rely on the Colorado River to irrigate their crops. And with the Colorado at precariously low levels, his family business faces its largest challenge in nearly 85 years. "We have a great understanding of and place great importance on water," Wong says. "Water is something you need in almost every aspect of agriculture. Everything we grow is irrigated. We need to have a water source to put on the crops so we can continue growing food."
All of the water irrigating Wong's farm arrives via the Central Arizona Project (CAP), a 336-mile canal system that shuttles Colorado River water to customers throughout the state. Altogether, the Colorado irrigates 5 million acres of farm and ranch land across seven Southwestern states and Mexico. It supplies 40 million people with drinking water and supports a $1.4 trillion economy.
But climate change, extreme drought, and explosive population growth are taking an enormous toll on the river. The Colorado and its two largest reservoirs, Lake Powell and Lake Mead, dwindled to calamitously low levels in 2022, forcing the U.S. Department of the Interior to declare, for the first time in history, a Tier 1 Water Shortage. The declaration triggered deep cuts in the volume of Colorado River water delivered to Arizona, Nevada, California, and Mexico. Arizona agriculture took the biggest hit because CAP is on par to get 30 percent less water from the shrinking river. Even deeper restrictions will go into effect in 2023, with cities and Tribes shouldering more of the brunt.
Alongside farmers like Wong, American Rivers is urgently working together with partners at utilities, municipalities, and conservation groups to fix the massive imbalance between demand and a shrinking Colorado River.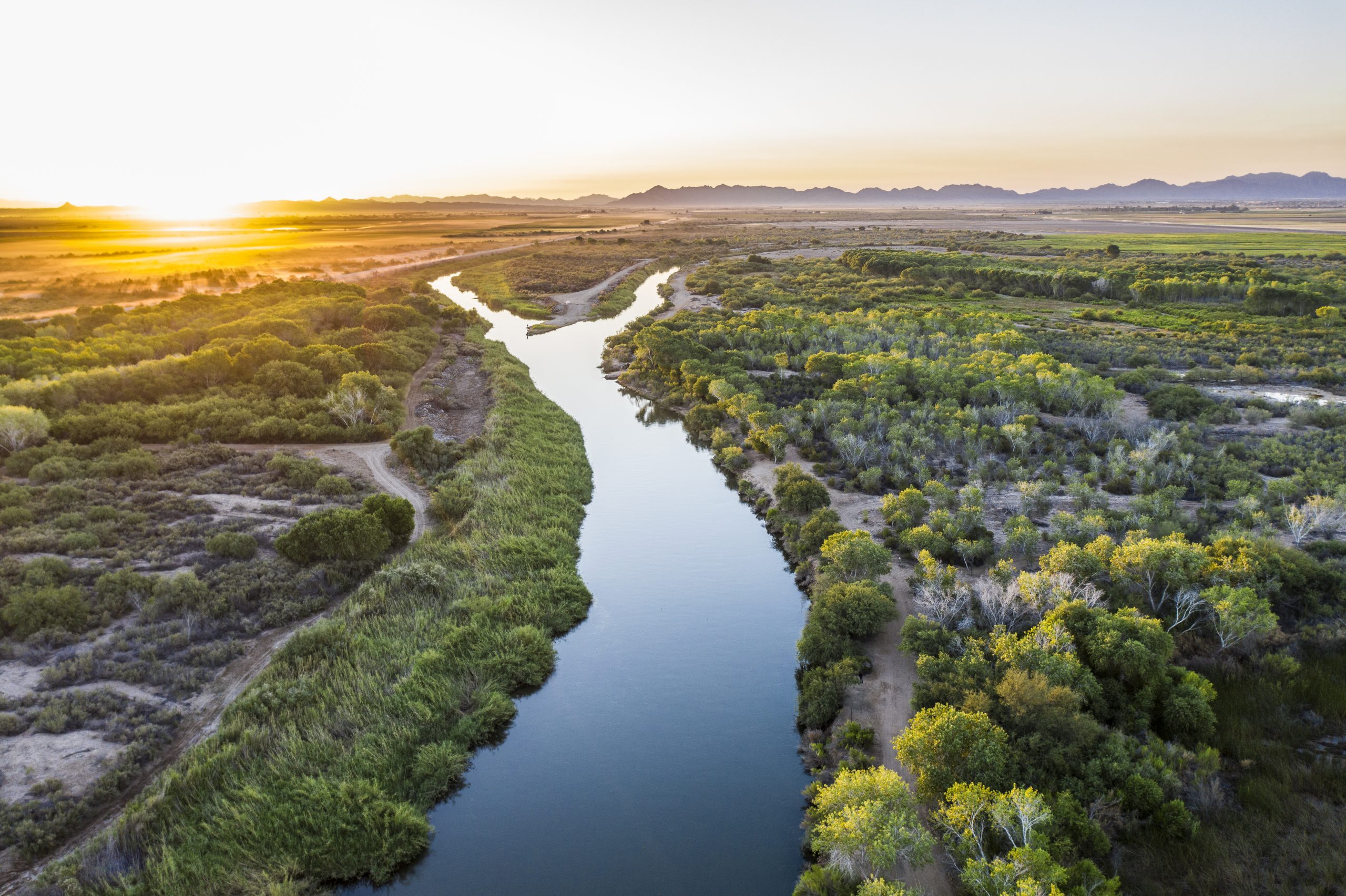 From working with ranchers to restore habitat in the river's headwaters, to encouraging municipalities to use less and eliminate unnecessary uses of valuable Colorado River water, to working on new guidelines for long-term management of the river, American Rivers is involved in decisions that span 1,700 miles of the Colorado River, from its headwaters in Colorado to its delta in Mexico.
"The hard truth is, there just isn't enough water to go around for everyone," Wong says.
We have to learn to live with a smaller Colorado River. Wong says the way forward is by partnering with advocates like American Rivers, who work with policymakers and stakeholders to elevate stories and shape water-management strategies into the future.
The bottom line is that "I" doesn't work. We all rely on rivers, and water, and their continued existence. Our future demands that we invest boldly and immediately in strategies that will work — and that will build for all of us the kind of future we want for our children.