Sedimentation and Dam Removal: Bringing a River Back to Life
Sediment forms when rocks and soil weather and erode. We think of rivers as something that moves water, but just as important is its ability to move and shape the earth.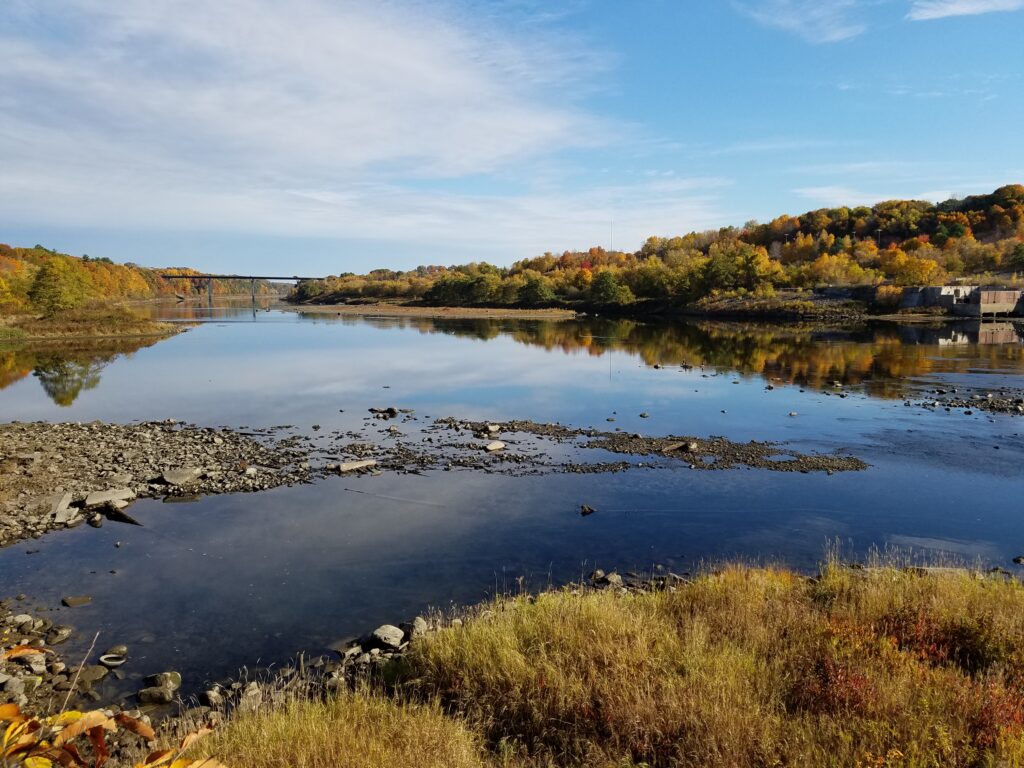 One of the primary concerns when planning for dam removal is the impact of sediment transport on water quality, river health, and the communities that depend on healthy rivers. Sediment forms when rocks and soil weather and erode. We think of rivers as something that moves water, but just as important is its ability to move and shape the earth. Sediment comes in all shapes and sizes—everything from silts and clays to coarse sand and gravel. Each of these kinds of sediment mean different things for rivers and aquatic life. Coarser material like gravel and sand often makes up the bed of the river and help create and maintain complex habitat upon which many aquatic communities depend. The presence of dams can starve downstream reaches of sediment, which can lead to increased bank erosion.
Dams create reservoirs and reservoirs accumulate sediment over time—more than 100 years in the case of the four dams being removed from the Klamath River. The degree of sedimentation downstream following a dam removal depends on multiple factors, such as sediment volume, sediment management plans (i.e., phased removal of a dam and passive release of material, dredging), the river's geomorphology, and the composition of the sediment itself (e.g., fine grain, mud, or coarse). Studies of previous dam removals have shown the resilience of rivers following dam removals. Rivers have the capacity to recover from the influx of sediment after dam removal within a period of days to a few years and tend to thrive afterward. After an initial phase of disturbance following a large removal, the geomorphology of the river stabilizes as the river begins to heal.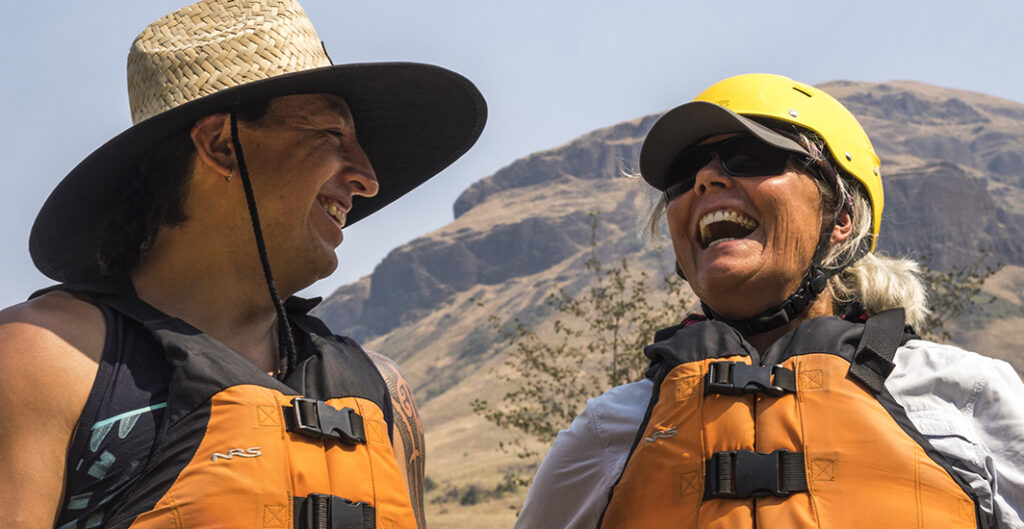 Let's stay in touch!
We're hard at work for your rivers and clean water. Sign up to get the most important news affecting water and rivers delivered right to your inbox. You'll also receive monthly news and action alerts.
We can get a sense of how one day the Klamath River will thrive again by looking to other successful removals. The removal of Edwards Dam on the Kennebec River in 1999 is a story of restoration and revitalization. Its removal reconnected migratory corridors that had been cut off for 162 years, improving habitat for Sturgeon, alewife, eagles, and osprey. Millions of alewife now return to the Kennebec.
Another high-profile dam removal where passive release of sediment was utilized is the Condit Dam on the White Salmon River in Washington State. The 125-foot-tall Condit Dam impounded 2.4M cubic yards of sediment, 59% of which was comprised of silt, clay, and very fine sand. More than 60% of the reservoir sediment eroded within 15 weeks of breaching the dam Salmon and steelhead have rapidly recolonized the White Salmon River mainstem and tributaries thanks, in part, to natural river dynamics that allow these systems to recover quickly. In fact, according to the U.S. Fish and Wildlife Service, redds were found throughout the former lake area less than a year after the dam was initially breached.
The 2018 Bloede Dam removal on the Patapsco River in Maryland serves as another useful case study. The 34-foot-tall dam impounded approximately 186,600 m3 of stored sediment, 50% of which eroded within the first six months following removal. River herring were documented (via eDNA) upstream of the former dam site within the first year following removal, and American eel populations skyrocketed from 36 in 2018 to more than 36,500 in 2022. Like the Klamath River dam removals, each of these removals entailed a period of recovery and depended on cross-sector collaboration and advocacy.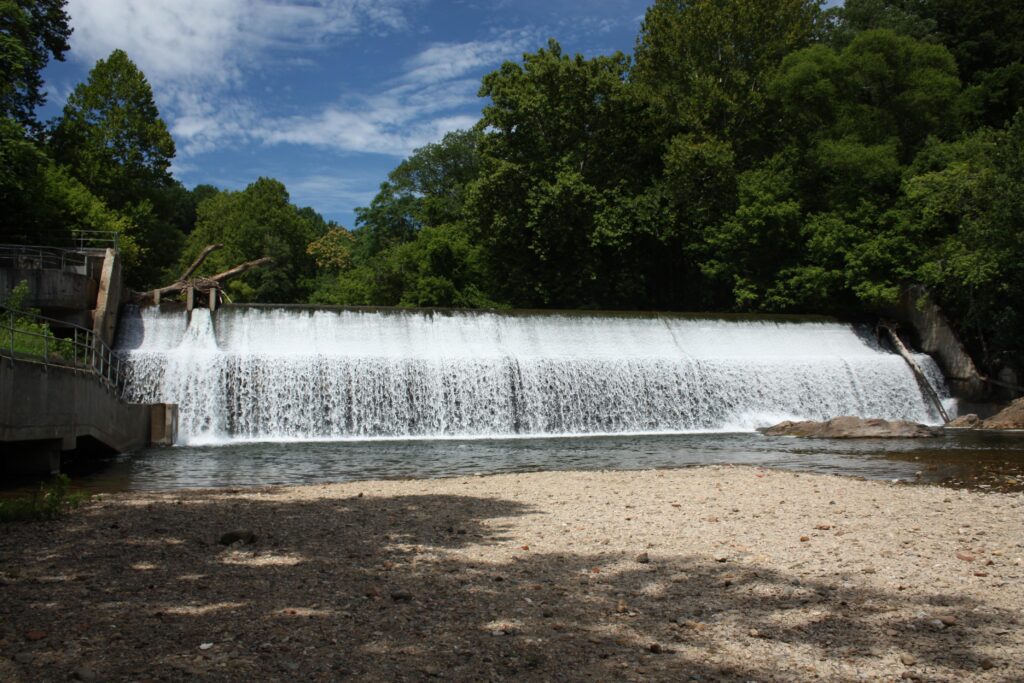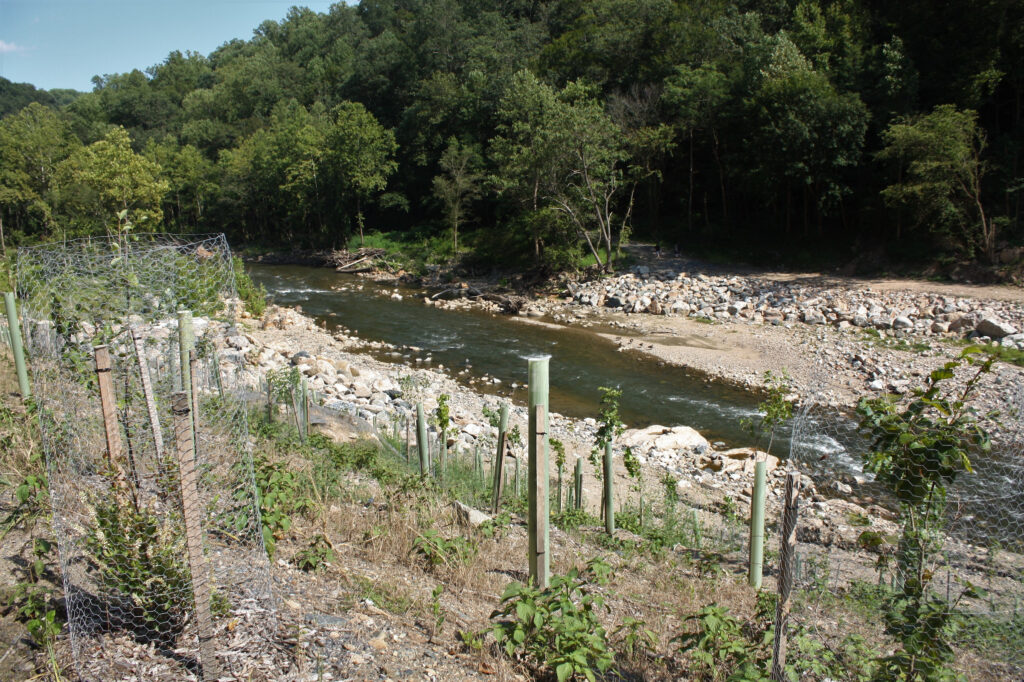 While the impacts of dam removals vary significantly, the evidence of the last 20 years points to the effectiveness of dam removal and the long-term benefits for communities, fish, and wildlife. With more than 91,000 dams inventoried by the U.S. Army Corps of Engineers and several hundred thousand more low-head dams, aquatic ecosystems in steep decline (freshwater ecosystems are dealing with extinction at twice the rate of terrestrial ecosystems), and the impacts of climate change altering weather and precipitation patterns threatening the stability and durability of water infrastructure, dam removal has become an increasingly urgent priority in terms of ecological health, community safety, and climate resilience. Simply put, the fastest way to heal a river is to remove a dam.