Restoration at Ackerson Meadow in the Sierra Nevada Breaks Ground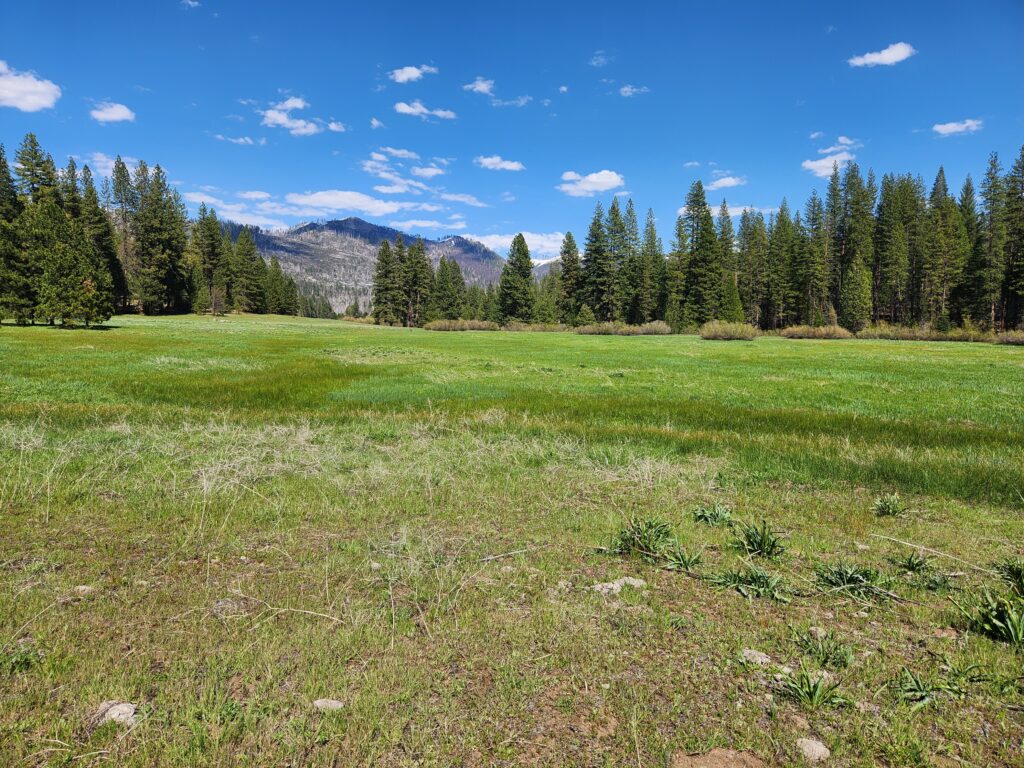 Shovels are in the ground, and the Ackerson Meadow Restoration Project is underway! Ackerson Meadow in Yosemite National Park and Stanislaus National Forest is one of the most significant biodiversity hotspots in the Sierra Nevada mountain range, providing habitat for two California Endangered Species (Great Gray Owl and Little Willow Flycatcher), a federally endangered species (fisher), a California Species of Special Concern and petitioned for Federal listing (Northwestern Pond Turtle), and a number of rare plants. And this is all despite Ackerson's highly modified and degraded state. What might Ackerson Meadow look like when flows once again nourish the landscape? What native species might decide to make it their home?
The site's restoration and biodiversity potential compelled the acquisition of Ackerson Meadow from a private landowner in 2016. This purchase, aided by American Rivers, National Park Foundation, National Park Trust, Trust for Public Lands, Yosemite Conservancy, and Yosemite National Park, was the largest addition to the park since 1949.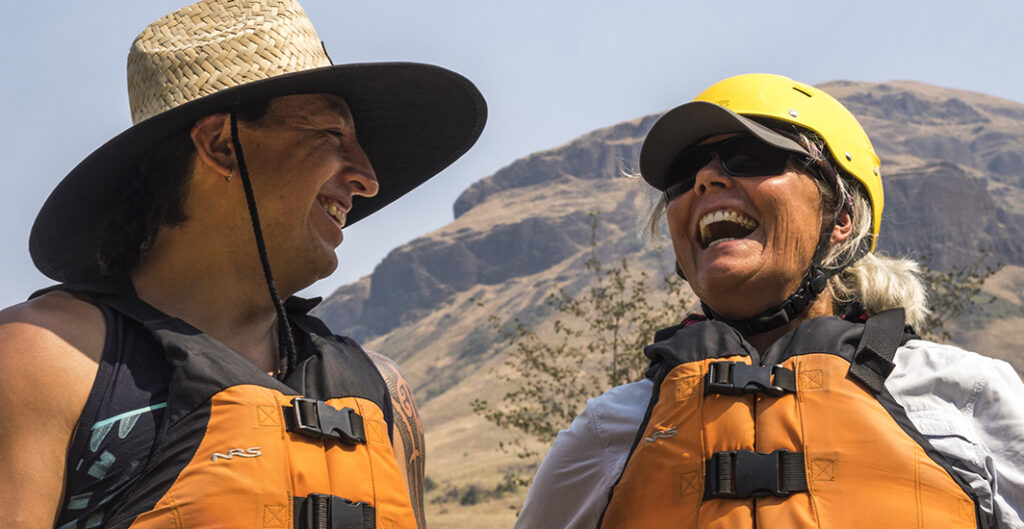 Let's stay in touch!
We're hard at work for your rivers and clean water. Sign up to get the most important news affecting water and rivers delivered right to your inbox. You'll also receive monthly news and action alerts.
Since then, Americans Rivers, Stanislaus National Forest, Yosemite Conservancy, and Yosemite National Park have been working in partnership to realize the vision of a healthy Ackerson Meadow. The Ackerson Meadow Restoration Project shows the amazing work that can be done through diverse public-private partnerships. Multiple federal agencies, nonprofits, and foundations, and the state of California have come together to make this project a reality. In that sense, it is a significant landmark; however, the project will also be the largest "full-fill" (i.e., replacement of the meadow soils that have eroded away) meadow restoration project in the Sierra Nevada. Over the next two years, 150,000 cubic yards of soil (more than 15,000 10-yard dump trucks) will be used to fill in the eroded stream channel and restore the natural hydrology of the meadow. The restoration design also includes extensive revegetation of the meadow to enhance habitat for native species.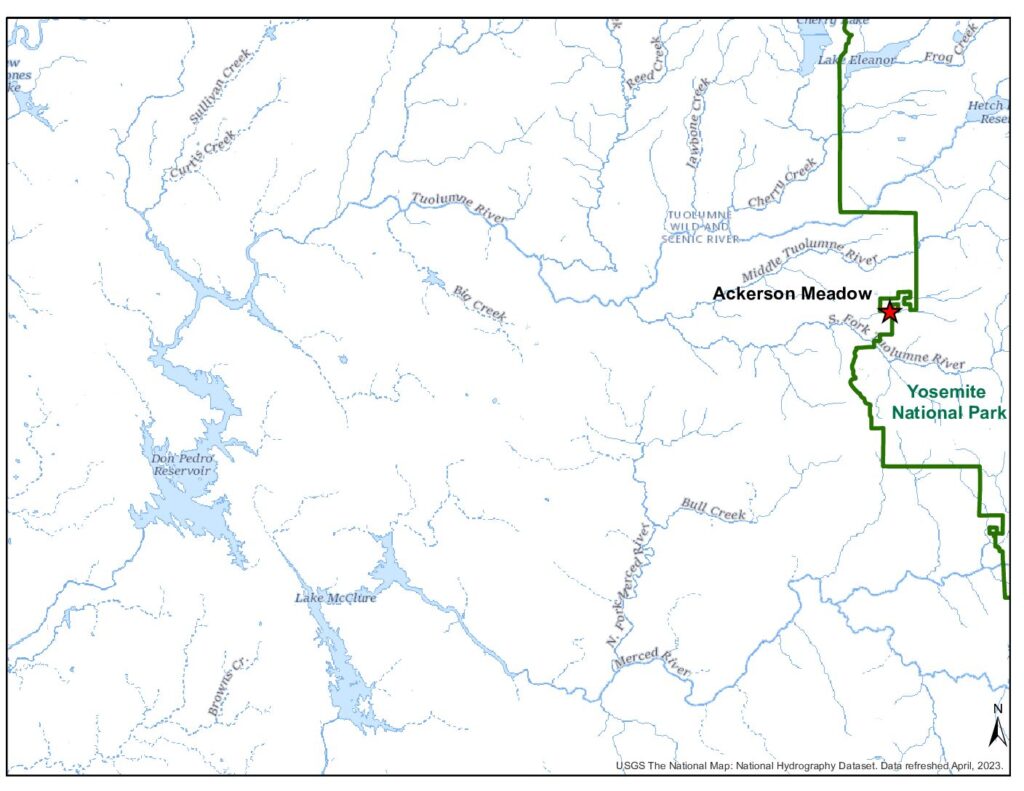 Why restore Ackerson Meadow now? After more than a century of degradation resulting from past land uses like road building, water diversion, logging, and grazing, the stream that used to spread out and slowly drain across the surface of Ackerson Meadow has now eroded fourteen feet into the meadow, constraining streamflow to an erosion gully, lowering the water table of the meadow. It was clear, even at first glance, that focusing our collective efforts on Ackerson Meadow could have a huge impact. Meadow restoration is incredibly important for reasons besides biodiversity: healthy meadows improve water supply and water quality, healthy meadows store groundwater that can support Californians during the warm summer months and periods of drought, and meadows, much like floodplains and wetlands, tend to filter pollutants, such as sediment and wildfire ash, out of our water. There's also recent research demonstrating that functional healthy meadows are among the densest stores of carbon that we know of (they can sequester more carbon per acre than a tropical rainforest), but while in a degraded state, they are actually sources of carbon emissions to the atmosphere.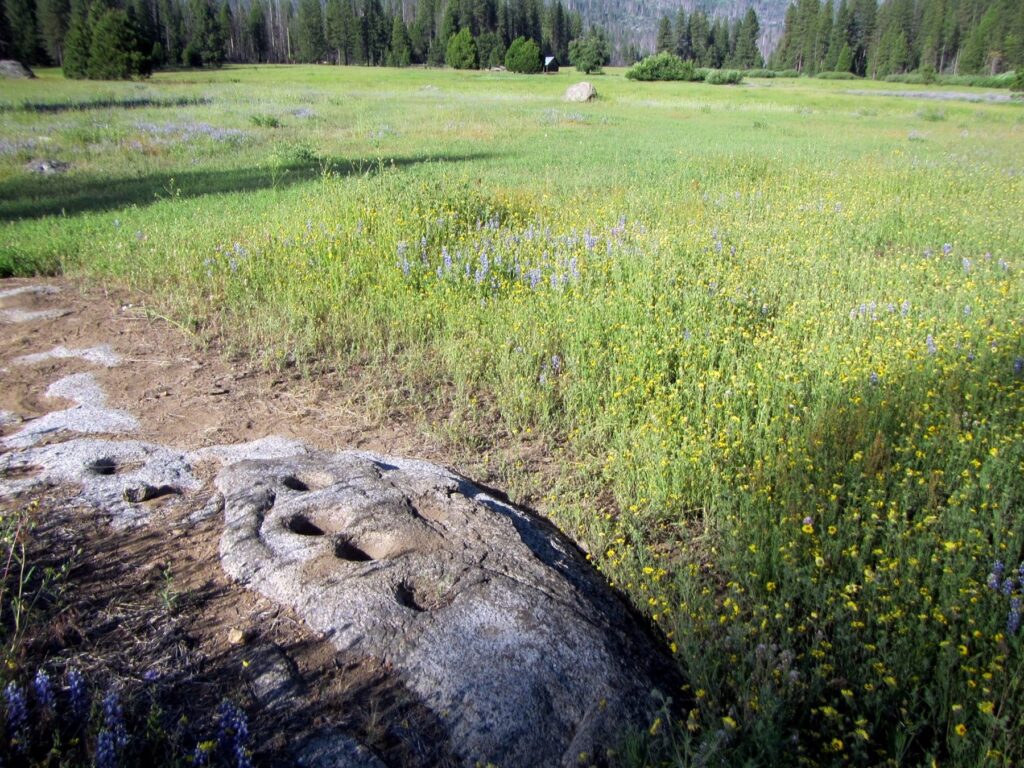 By scaling meadow restoration in the Sierra Nevada, we can address the ecological threats facing both California's rivers and the communities that depend on them. Ackerson is a significant piece of a regional effort to create resilience in California's headwaters. American Rivers is working alongside conservation organizations in the Sierra Meadows Partnership (SMP) to restore 30,000 meadow-acres by 2030. This partnership provides a roadmap for collaboration in the conservation sphere, and the ambitious goal of 30,000 acres depends on support from the state and federal government, tribal nations, conservation organizations, private philanthropy, and local communities.