Midterm elections can create obstacles or open opportunities for clean water and healthy rivers. They often give the party in power the advantage and ability to set the congressional agenda including substantive policy matters, fiscal spending priorities, and nominations for key agencies.
Midterms are a Referendum on the President's Performance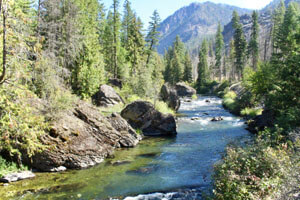 Every two years, our nation holds Congressional elections. The election that occurs two years after a presidential election is known as the midterms and is a referendum on the president's performance. The midterms are where voters get to decide who serves in Congress and is a primary indicator of the public's approval of the incumbent president. Biden's latest job approval rating of 42 percent is a slight improvement from his 38 percent low in July. Historically, the president's party loses ground in the midterms.
In 2022, all 435 seats in the House are up for grabs as well as 35 Senate seats. However, public attitudes about environmental protections in the Clean Water Act, for example, remain resiliently strong with 75 percent in favor of protecting more waters and wetlands.
Since taking office, the Biden-Harris Administration has led the Democratic Party holding power in House and Senate. Their administration has made climate and environmental justice a priority. The majorities in both chambers, although marginally thin (220-212), created significant victories such as the Bipartisan Infrastructure Law (BIL), a historic law dedicated to rebuilding our nation's crumbling infrastructure system, and the passage of the Inflation Reduction Act (IRA), a transformative climate tax law in clean energy.
Taken together, both the BIL and IRA restores and reaffirms our nation's commitment to fighting climate change, improving the health of our waterways, enhancing water quality, increasing access to clean water, and advancing environmental justice for all.
Key Races to Watch
Earlier this year, nearly 30 Democratic House members announced they would not seek reelection which makes the House all that more important. A pickup of only five seats would transfer control of the chamber to Republicans. The Senate is split 50:50 and the election is a toss-up. There is a slight chance Republicans can overtake the chamber. Below are some key races we are watching.
The House
Ohio's 9th: Rep. Kaptur (D)

2020 Results: Biden 47.7– Trump 50.6

What to Watch: Leans Republican +3 points. She is one of the longest serving lawmakers and is Co-Chair of the House Great Lakes Task Force. Has led several bipartisan efforts to address algae blooms and raw sewage dumping in Lake Erie.

Michigan's 7th: Rep. Slotkin (D)

2020 Results: Biden 49.6 – Trump 48.7

What to Watch: Leans Republican +2 points. Over the last few years, she has played an instrumental role in helping the Department of Defense with PFAS cleanup efforts – toxic chemicals contaminating water resources and impacting the health of servicemembers.

Virginia's 7th: Rep. Spanberger (D)

2020 Results: Biden 52.4 – Trump 45.7

What to Watch: Leans Democrat +1 point. A member of the Sustainable Energy and Environment Coalition in the House, she has actively worked to upgrade water treatment plants and reduce energy costs for farmers.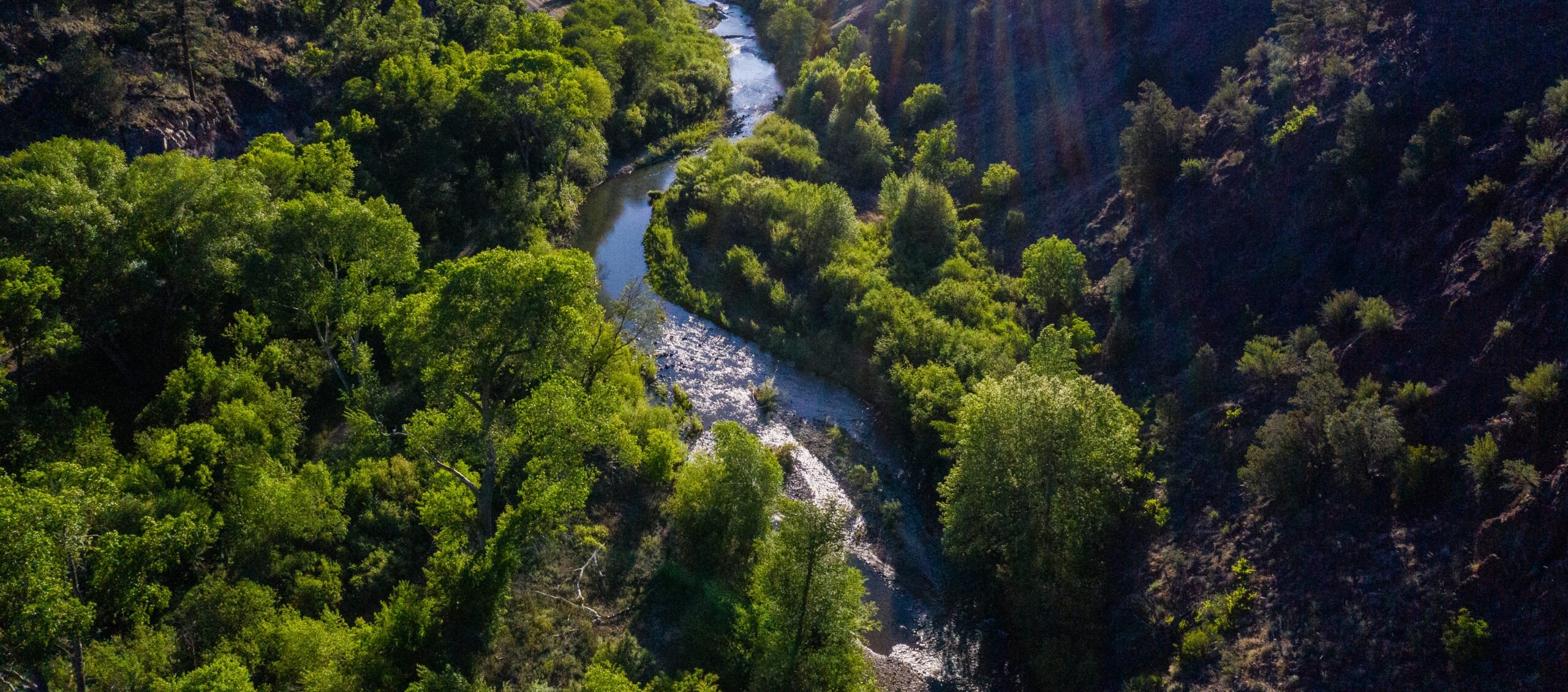 The Senate
Arizona: Sen. Kelly (D)

2020 Results: Biden 49.36 – Trump 49.06

What to Watch: Toss-up. He has negotiated and secured $4 billion in the IRA for drought mitigation and called on Interior to outline comprehensive actions to compel a Basin-wide agreement for the Colorado River system.

Georgia: Sen. Warnock (D)

2020 Results: Biden 49.5 – Trump 49.3

What to Watch: Toss-up. Has made climate and environmental justice part of his platform. Advocated to protect the Okefenokee Swamp from a proposed titanium mining operation which would have impacted freshwater resources including fish and wildlife.

North Carolina: Rep. Ted Budd (R)

2020 Results: Biden 49.9 – Trump 48.5

What to Watch: Leans Republican +2 points. Supports building more pipelines and less regulation specifically on the Clean Water Act's definition of "waters of the United States".
Three Most Likely Midterm Election Result Scenarios:
American Rivers anticipates three main scenarios impacting the legislative activity and congressional action on our federal priorities.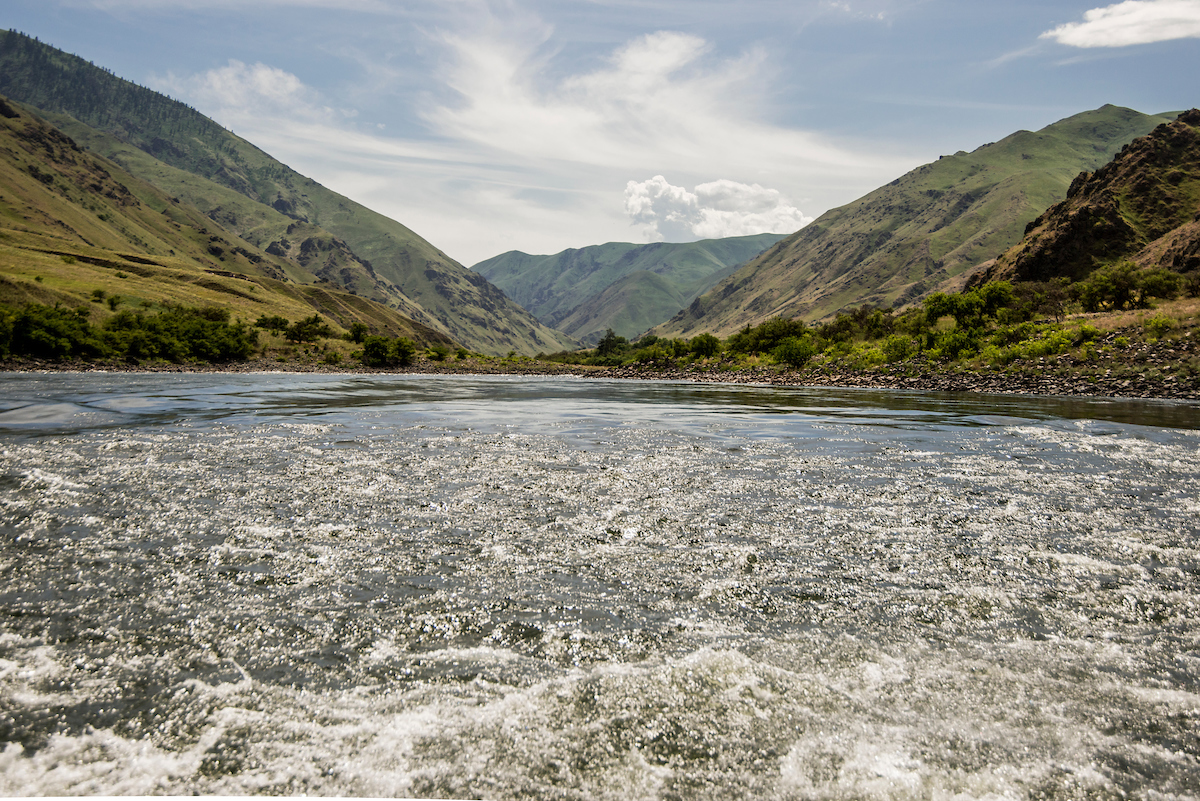 1 – Republican House, Democratic Senate
Rep. Kevin McCarthy (R-CA) will likely become speaker in January if Republicans retake the House. The GOP intends to jam up the legislative process by prioritizing and launching investigations into the Biden Administration. Under this scenario, we can expect legislative action to stop or slow down outside must-pass funding bills. If this happened, we would likely see a prolonged lame duck in November and December to accomplish legislative victories remaining for the Biden-Harris Administration.
2 – Republican House, Republican Senate
With all eyes on Georgia, there's a 50-50 chance Republicans will take control of the Senate. Dems are playing defense in Arizona, Nevada, and New Hampshire. If one seat of the 35 seats up for grabs in the Senate flips, Dems will be forced to rely on the Biden Administration to veto bills and take executive action on policy priorities. Legislative action would largely stop or slow down outside must-pass funding bills. We would expect ample investigations of the Administration, as well as investigations into the last Presidential election if this happened. If this happens, a prolonged lame duck in November and December would be probable to accomplish legislative priorities remaining for the Biden Administration.
3 – Democratic House, Democratic Senate
Under these circumstances, we can expect Democrats to continue pushing for big changes including more climate change action, voter rights, immigration, gun policy, and addressing racial inequities. We can also expect the continuation of the Trump investigations that aim to bar him from running for federal office. In this scenario, a lot will depend on what the margins are in the Senate. As we have seen, it is difficult to get anything done in the Senate with a 50:50 split. If the Democrats hold the House and the Senate, we expect a short lame duck to clear must pass bills, but very little legislative action.
What's Next in Washington?
As we move into the lame duck session, American Rivers will continue to advocate and advance key legislative opportunities on federal water policy and river health issues. This includes how to respond to future permitting reform bill introductions as well as ensuring the National Defense Authorization Act and Water Resources Development Act move successfully and quickly when Congress returns from the election break.
We will also work across the aisle with members of Congress on the House Natural Resources Committee and Senate Energy and Natural Resources Committee to urge a potential public lands package on several priority Wild and Scenic River bills that have bipartisan support. These include S. 491, the York Wild and Scenic Rivers Act, and S. 3129, the M.H. Dutch Salmon Gila and Wild and Scenic Rivers Act among others. With the looming December 16th deadline to fund the government, American Rivers will work to push against anti-environmental riders. During the lame duck session, Congress has a chance to deliver tangible and transformative wins for clean water and healthy rivers. The midterm elections will greatly influence the schedule, agenda, and momentum in both chambers. This will either lead to bipartisan opportunities to finish the year strong on landmark legislation or make leaders press pause on key issues. Regardless of what party is in power in the new Congress, we urge lawmakers to work together during the lame duck to pass a comprehensive public lands package that includes our priority Wild and Scenic River bills to restore and protect rivers for future generations.