Eastern Band of Cherokee Indians Honoring Long Man Day with a river cleanup
Join the Eastern Band of Cherokee Indians for the inaugural Honoring Long Man Day with a river cleanup on October 20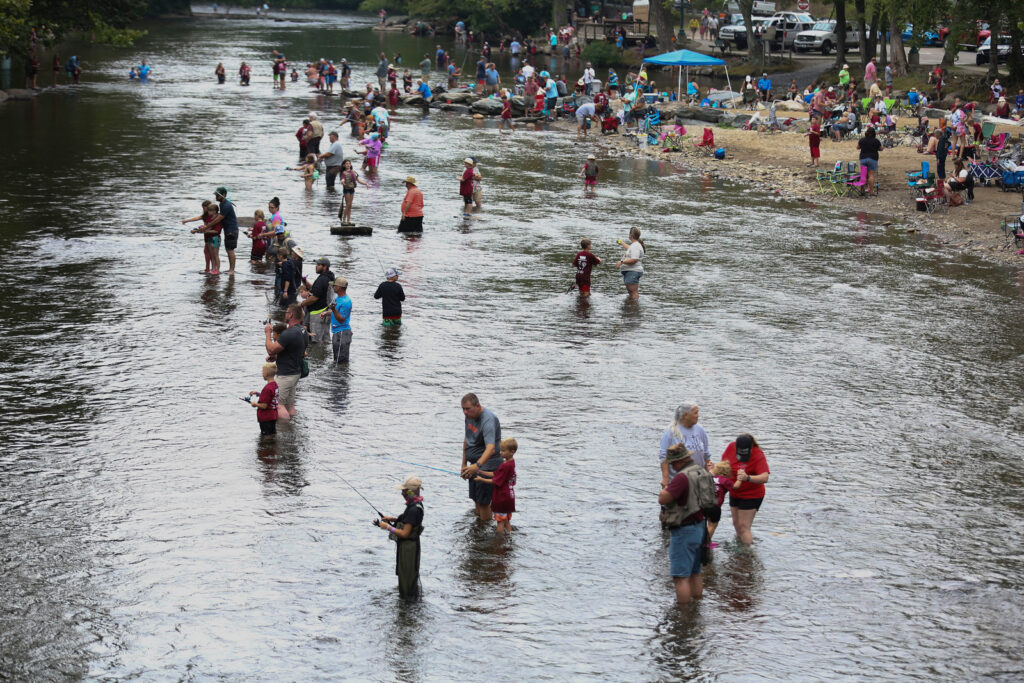 Clear, spring-fed creeks trickling from the steep slopes of the Appalachian Mountains join into powerful rivers, then widen and flow into the sea. Long Man is a personification of the river, whose head lays in the mountains and feet stretch to the sea.
The rivers of the Appalachian region are some of the country's most biodiverse ecosystems and have long been important to the traditional inhabitants of these lands, including the Cherokee.
"Long Man (Ga-nv-hi-dv A-s-ga-ya) is a revered figure among the Cherokee," observes Juanita Wilson, a tribal member of the Eastern Band of Cherokee Indians in North Carolina and head of the tribe's Talent and Development Program. "Long Man provides water to drink, cleanliness, food, and numerous cultural rituals tied to medicine and the washing away of bad thoughts and sadness."
This is why Juanita is inaugurating the first Honoring Long Man Day, on October 20, 2021, in Cherokee, North Carolina.
Juanita believes that if tribal youth learn about and reconnect with Long Man, they will also recognize that rivers provide for us every day — and that taking care of rivers is the right thing to do.
"On this day, we will live our connection with Long Man by cleaning trash out of our waterways. However, this is much more than a one-time 'river cleanup.' It is a cultural awakening and/or re-awakening. Honoring Long Man Day cleanups will continue into the future."
The Honoring Long Man Day river cleanup will take place on the rivers around Cherokee — the Oconaluftee and Tuckasegee rivers and streams in the area. Honoring Long Man Day participants will gather in the morning to learn about Long Man and share breakfast.
Juanita hopes that this is just the beginning. She would like to see Honoring Long Man Day become an annual, regionwide event that inspires a new generation of people devoted to river stewardship.
Click here to register for the Honoring Long Man river clean up on October 20. We encourage EVERYONE to take some time on this day to clean up a waterway near you. Post a picture using #honoringlongman.
Those of us who care deeply about rivers have much to learn from the Indigenous People who are using their sovereignty, knowledge, and expertise to work for a future in which local communities and river ecosystems can thrive.
Together, listening to the wisdom of others, we can begin to give back to the rivers in our lives — and honor all that rivers give to us.