Top 3 Reasons Western Montana Rivers Deserve New Protections
Wild and Scenic River protections are truly made-in-western-Montana.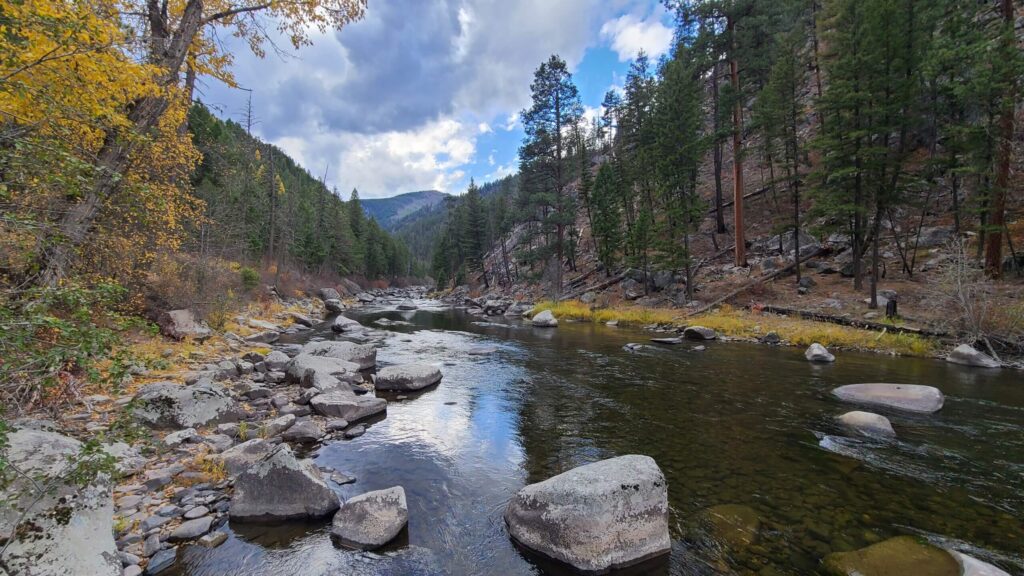 As end-of-summer fires blanket western Montana in thick smoke, it is too hot to sit on the banks of the Thompson River but too cold to stand in the water for more than a few minutes. While Montanans have withered in 90+ degree temperatures for most of the summer, many of our rivers, like this one, have remained ice cold. But the cold water is just one of the top three reasons American Rivers is telling the Forest Service to protect 57 rivers in the Lolo and Bitterroot National Forests as Wild and Scenic Eligible.
#1 Cold Water
Trout like water that is ice cold.
Cold water is a climate shield. From Blue Joint Creek in the Bitterroot Mountains to the West Fork Thompson River near Thompson Falls, western Montana boasts 35 rivers that serve as a climate refuge for cold water fish like Bull Trout and Westslope Cutthroat Trout. New climate science fish habitat maps show that headwater streams will be some of the few places cold enough by 2040 for cold water fish to survive. A recent study on climate impacts on Montana's fishing economy found that cold-water river segments support ten times more anglers than warm-water segments. This brings visiting anglers to the state of Montana and keeps local anglers fishing close to home. Overall, cold water in Montana's headwaters streams is good news for both fish and anglers.
#2 Close to Home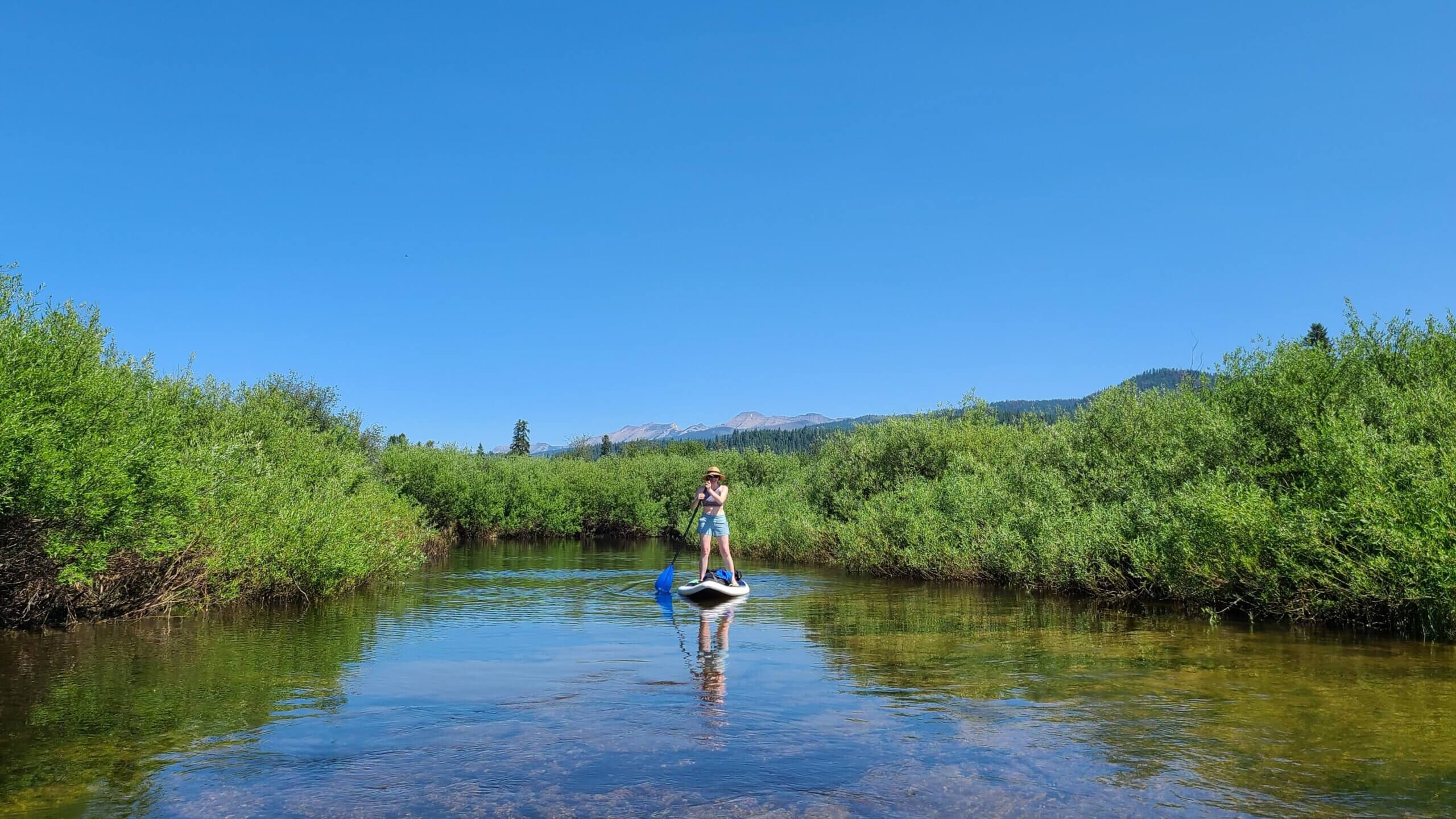 Wild and scenic rivers aren't just for extreme athletes in remote outdoor places. In fact, 20% of river miles we're recommending as Wild and Scenic Eligible are readily accessible by roads and include well-known local gems like:
Rock Creek, an iconic blue-ribbon trout stream just outside Missoula with ample camping
Lower Clark Fork River, a family floating destination near St. Regis with placid fishing stretches, deep swimming holes, and boat ramps for all kinds of watercraft
Clearwater River, a popular canoe trail nearly Seeley Lake with stunning views of the Swan Mountains
Recreational wild and scenic rivers provide close-to-home recreation with easy access for Montanans of all backgrounds, skill levels, and athletic abilities.
#3 Our Culture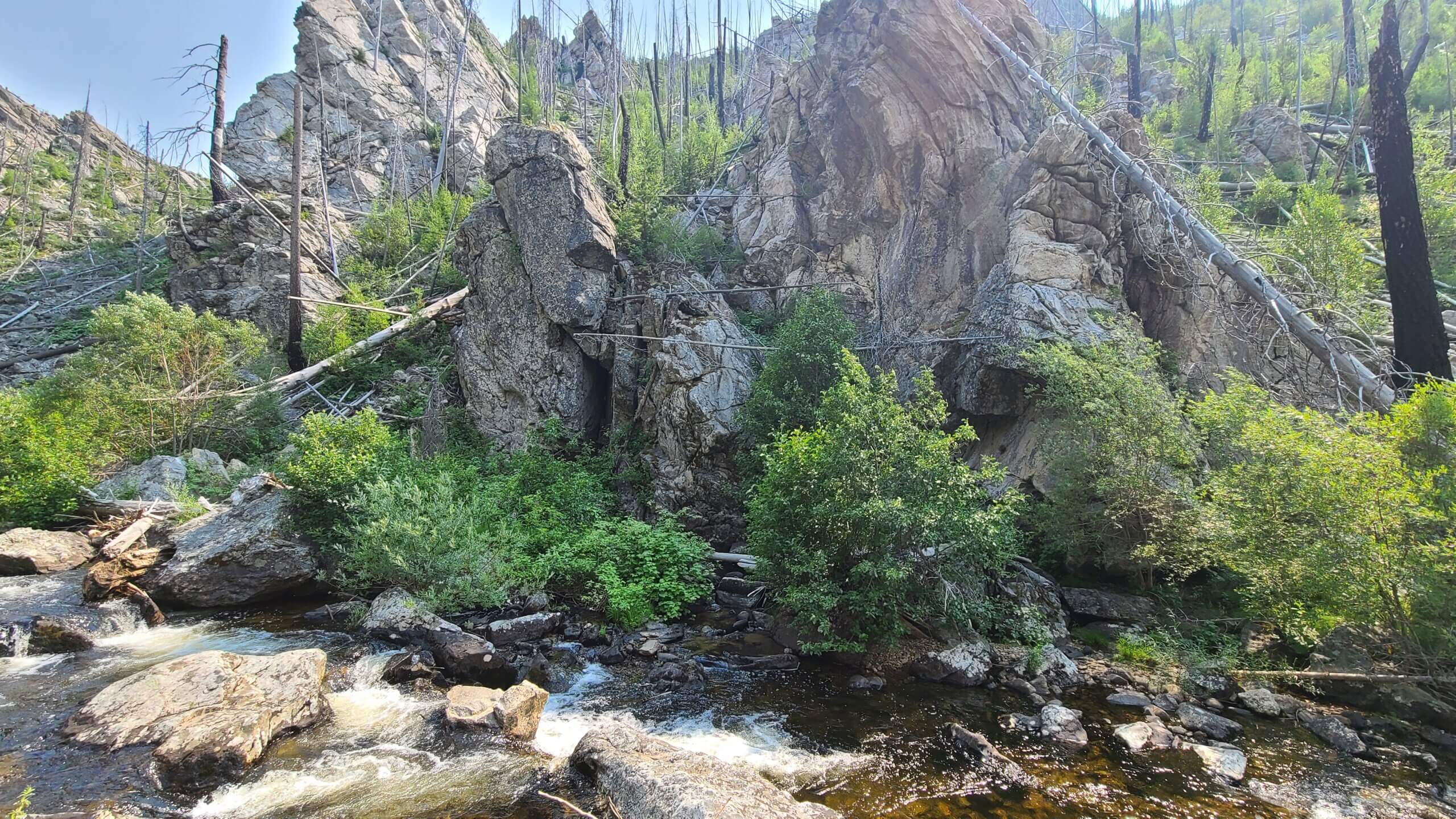 Although outdoor recreation itself is a key part of how some might define "Montana culture," the cultural ties to our rivers run much deeper and longer for Indigenous Peoples. Our rivers, including 18% of those we are recommending as Wild and Scenic Eligible, are significant to the current and historic cultures of the Séliš (Salish), Qlispé (Kalispel and Pend d'Oreille), Kootenai, Ktunaxa, Nimíipuu (Nez Perce), and Schitsu'umsh (Coeur d'Alene) Tribes, among others. Cultural values are an important reason to protect rivers like:
Rattlesnake Creek, a historic Indigenous fishery
Sleeping Child Creek, a site from Indigenous creation stories known as Snetetšé (Place of the Sleeping Baby)
Sweathouse Creek, a place to build sweat lodges
West Fork of the Bitterroot River, where generations of Séliš (Salish) harvested edible valerian root, an important medicinal plant
Eligible for What?
Wild and Scenic River protections are truly made-in-western-Montana. In the 1950s, University of Montana wildlife biologist John Craighead and his brother Frank were fighting fast and furious dam proposals. They were frustrated. Wouldn't a law protecting the country's remaining few free-flowing rivers be a better way? After years of organizing, Craighead's dream became law when the Wild and Scenic Rivers Act was signed in 1968. Wild and Scenic Eligible rivers protected as part of National Forest plans are waiting their turn for the permanent protections offered under the Wild and Scenic Rivers Act.
American Rivers' new Lolo and Bitterroot Wild and Scenic Eligibility Report highlights all 57 special rivers on the Lolo and Bitterroot National Forests in Western Montana and will be a key tool in convincing the Forest Service to protect them as Wild and Scenic Eligible. Along with the voices of local community members, we can influence upcoming forest planning processes to ensure that rivers like these remain cold, clear, and free-flowing for many hot summers to come. During forest planning, rivers can receive Eligible Wild and Scenic River status, meaning that they are protected for the life of the forest plan (usually around 20 years). Eligible Wild and Scenic Rivers are protected for their fisheries, climate refuge, cultural, scenic, recreational, and other values while ensuring they are protected from dams, diversions, de-watering, erosion from stream-side logging, and other activities that can make them inhospitable to fish and dangerous for boaters and anglers. During Montana National Forest plan revisions completed since 2015, American Rivers and other local partners successfully convinced the Forest Service to double its river protections. On National Forests near Helena, the Flathead, Yaak, and Bozeman, more than 1000 river miles are now protected as Wild and Scenic Eligible within four National Forest plans that will remain in place for decades.
What's My Role?
As a Montana community member, resident, visitor, or Indigenous Nation citizen, you can help our Western Montana Office. Sign up so you can get action alerts when it's time to comment on river protections during the upcoming Lolo and Bitterroot forest plan revisions. Use this interactive map of eligible rivers to learn more about each individual rivers and its special values.
To contact our Western Montana Office, email or call Lisa Ronald, Western Montana Associate Conservation Director, at lronald@americanrivers.org, 406-317-7757.