Waterfalls are something to behold. Whether five feet tall or 200 feet tall, there is just something about cascading water that captures your attention. But what classifies falling water as a waterfall? How many different kinds of waterfalls are there? Is Niagara Falls the biggest waterfall in the world?? We've got the answers to these common questions about waterfalls below.
1. Can all falling water be considered a waterfall?
Not exactly. To be deemed a waterfall a segment must be at least five feet high. To further qualify, according to Milestone Press, the waterfall must come from a river, creek, or stream that provides water at least annually.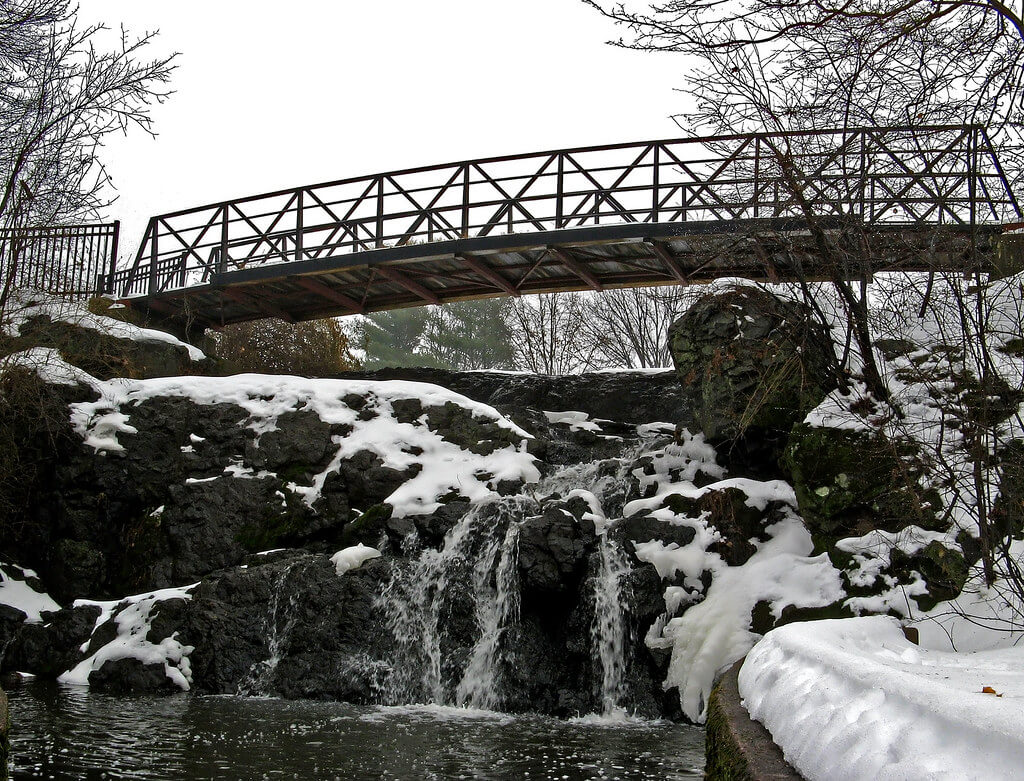 Fun Fact: There is a town in Connecticut that claims to have the smallest natural waterfall in the United States. This is a bold claim! The town of Newington, Connecticut claims that Mill Pond Falls, originating from Mill Pond, is the smallest in the United States, and even holds a Waterfall Festival every year to honor the falls' so-called fame and contribution to town history. Coming in at 12 feet high, it is pretty small. What do you think? Do you know of a smaller waterfall? Please share your thoughts in the comments below. You can find out more about Mill Pond Falls here.
2. Okay so after we have deemed it a waterfall, what kind of waterfall is it?
There is a long list of different types of waterfalls, but the main differentiator is how the water descends. For times sake, we'll touch on the most common.
A. Tiered or Multi-step Waterfall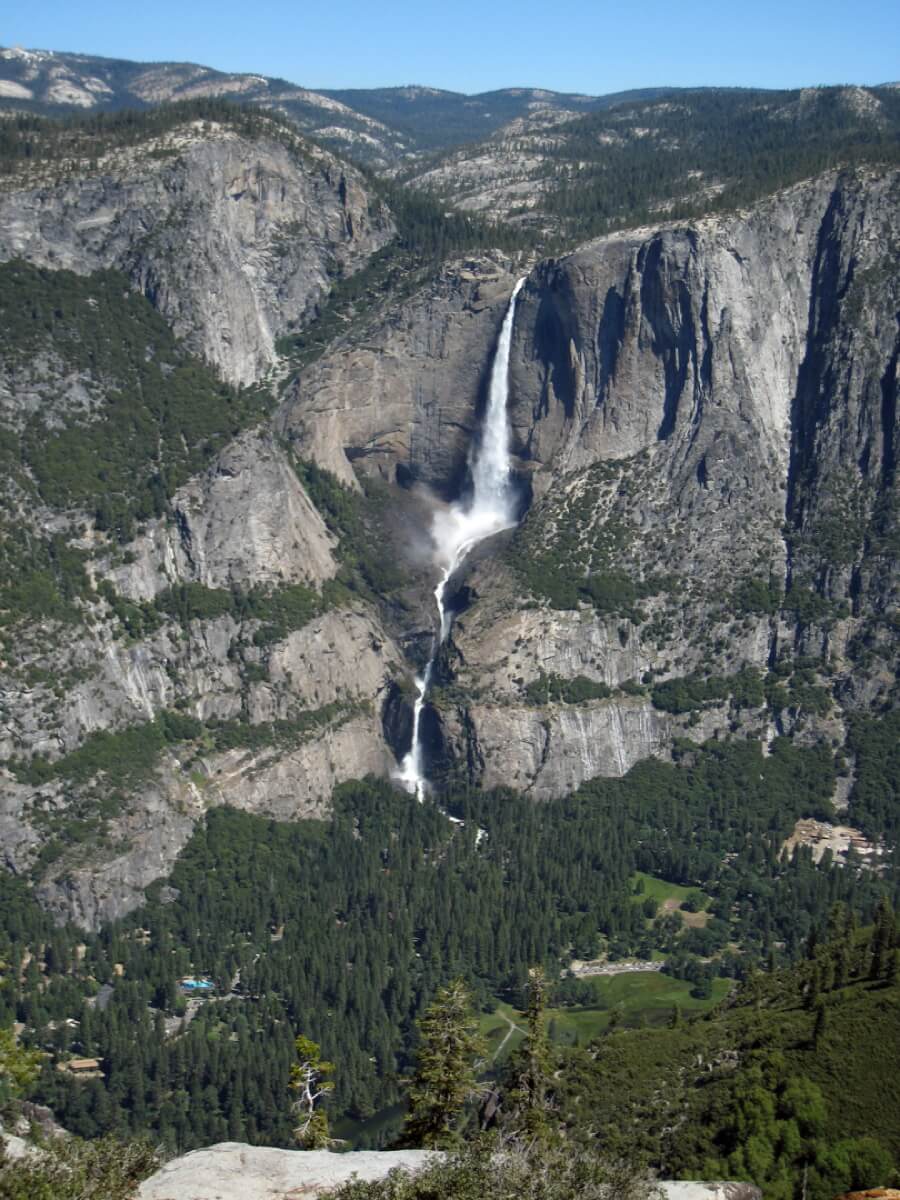 A series of waterfalls one after another of roughly the same size, each with their own sunken plunge pool.
Example: Yosemite Falls in Yosemite Valley
B. Plunge Waterfall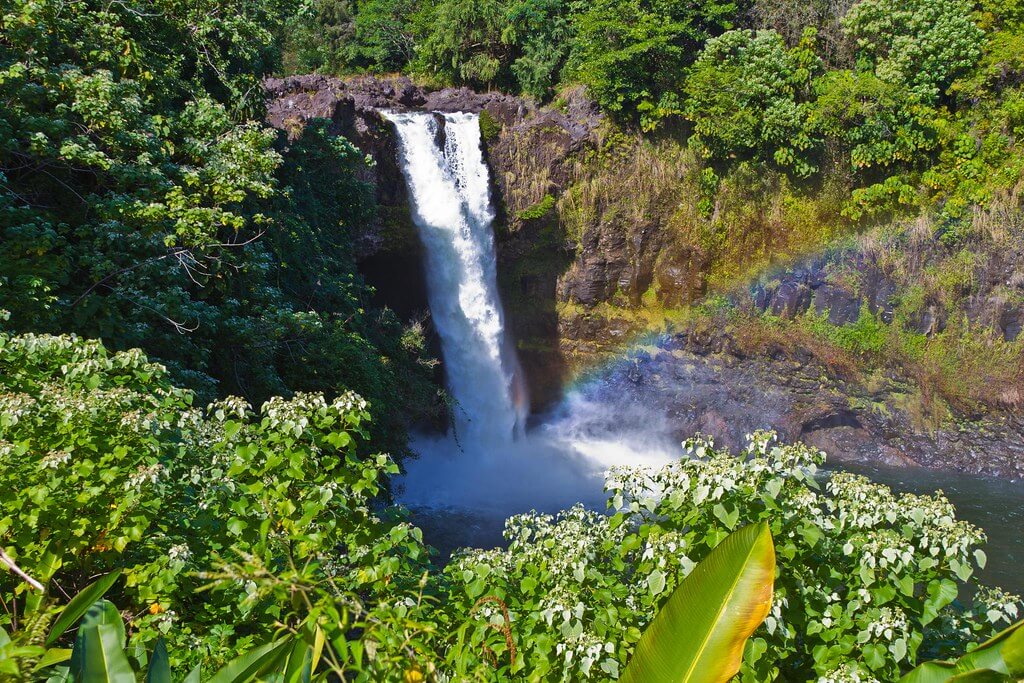 A vertical fall that flows without making any contact with the underlying cliff face.
Example: Rainbow Falls in Hilo, Hawaii, on the Wailuku River.
C. Cascade Waterfall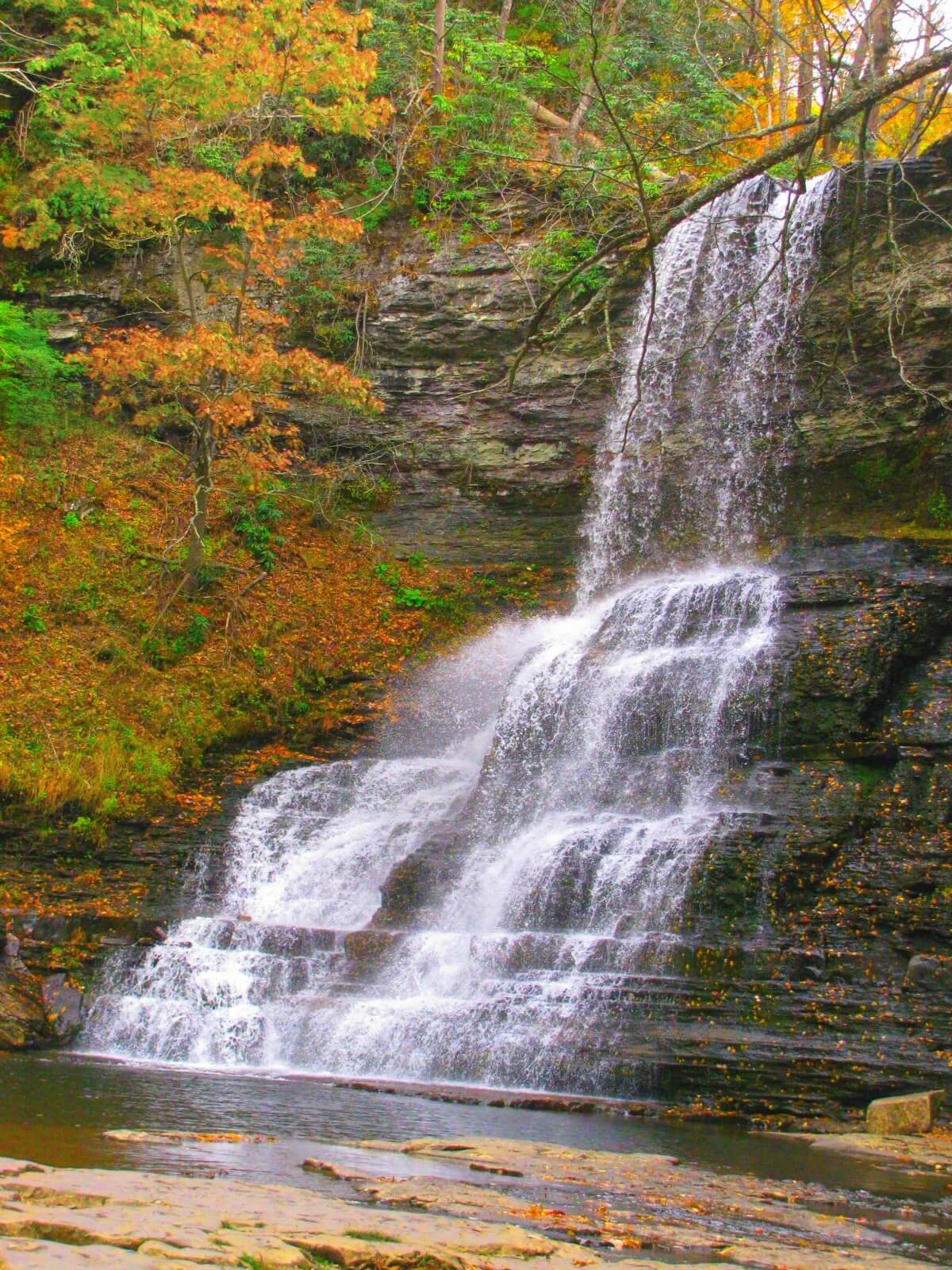 Falls that have a series of rock levels onto which the waterfalls
Example: Cascade Falls, along Little Stony Creek which feeds into the New River
D. Horsetail Waterfall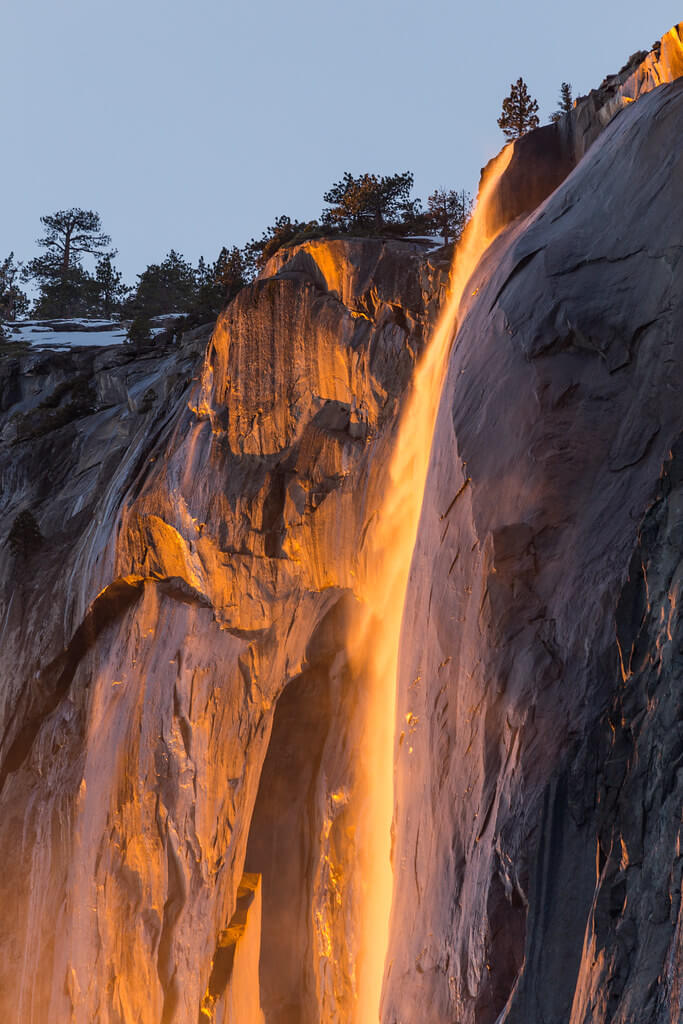 Water falling in a vertical drop, then making contact with the rock surface behind the water, causing the water to spray out or change direction from the original path.
Example: Horsetail Fall which is created from rain or snow melt merges with the Merced River in Yosemite National Park
E. Fan Waterfall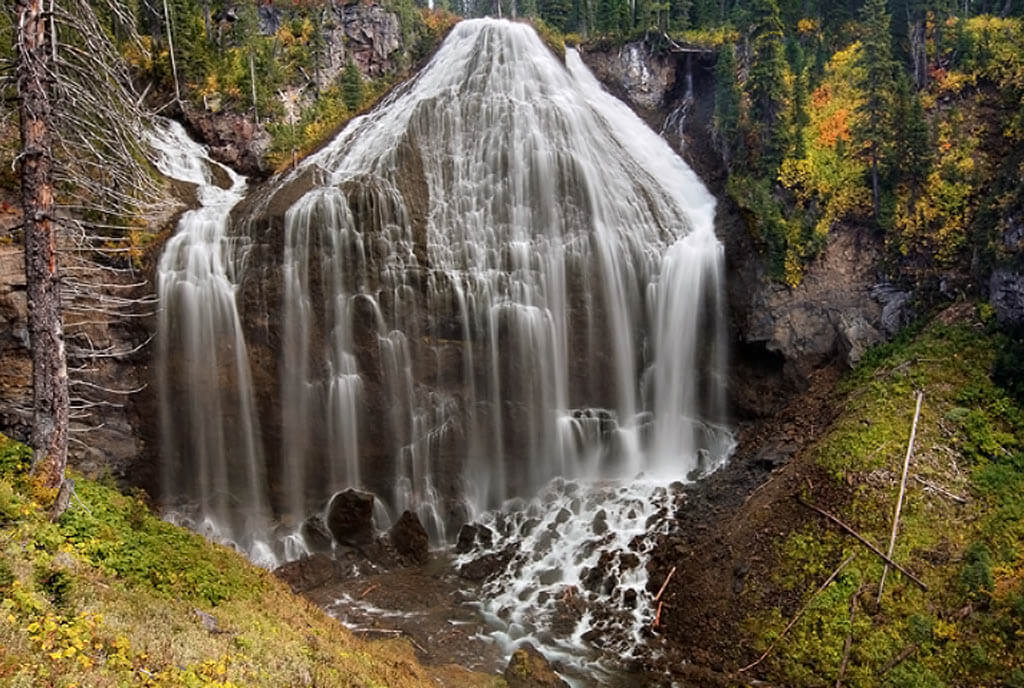 A falls that widens at it's base
Example: Union Falls along the Fall River in Wyoming
3. Is Niagara Falls the biggest waterfall in the world?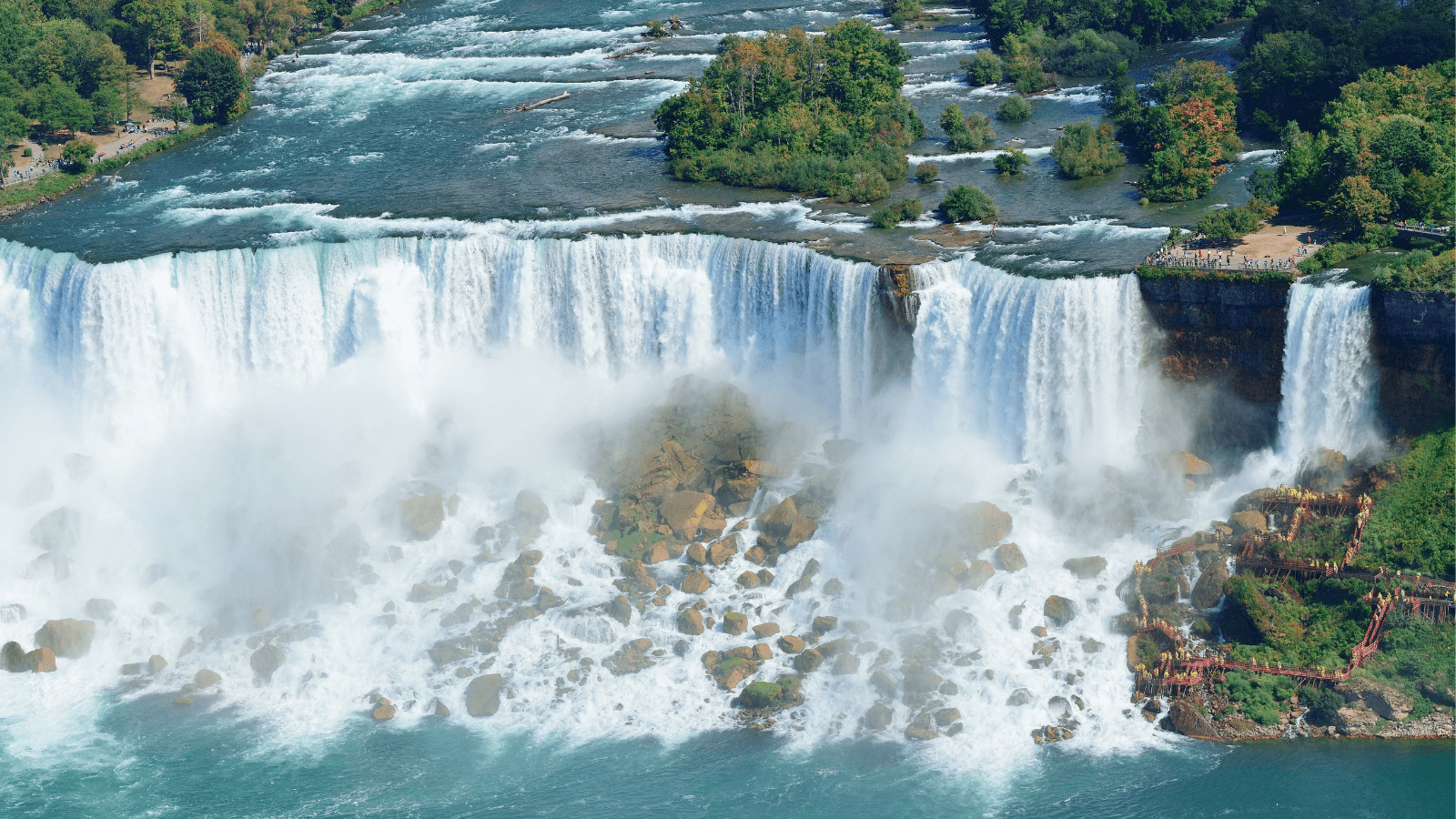 The short answer is no, however, there is more to the story. Niagara Falls is certainly not the tallest in the world. The title of the tallest known waterfall is held by Angel Falls, located along the Amazon River in Venezuela, which falls an incredible 3,212 feet. Niagara Falls does, however, hold the title for "World's Highest Flow Rate" at 700,000 gallons of water flowing down the falls every second.
Another commonly unknown fact about Niagara Falls is that it is actually made up of three falls:
American Falls
Bridal Veil Falls
Horseshoe (Canadian) Falls
All of these falls originate from the Niagara River which receives water from four of the Great Lakes, emptying into the 5th lake, Lake Ontario.
Waterfalls are fascinating! So fascinating that we now have a series on Instagram called Waterfall Wednesday where we feature a waterfall and talk about its history and the river/land it is on. If you have a waterfall you would like to see featured on #WaterfallWednesday, please let us know below!
P.S. As always, please be sure to tag us (@AmericanRivers) in your outdoor adventures along with True North (@TrueNorthEnergy). True North shares American Rivers' goal of protecting the outdoor spaces we love to play in, as well as protecting what goes into your body with their energized Sparkling Water with an organic plant-based energy blend.