Sometimes, it's the little things that remind us how important it is to keep at our work of protecting and restoring rivers.
That's how I felt all afternoon on a Saturday in September of this year, after American Rivers and our partners coordinated the second-ever Southside River Rendezvous, a community-based water quality monitoring event to check up on the health of streams all across Metro Atlanta's southside.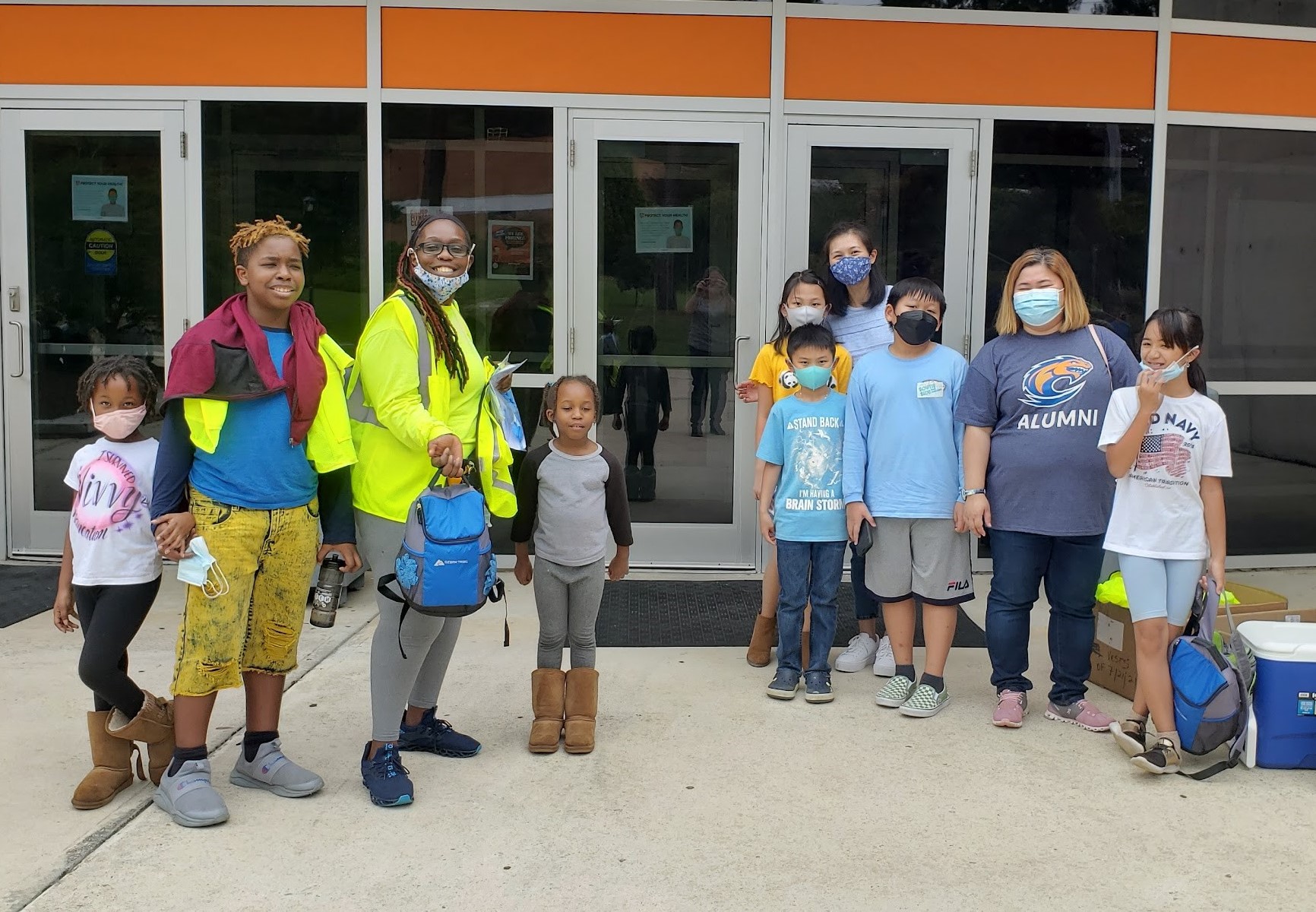 It was the stories of volunteers returning with their water samples and so much more—sightings of fish, frogs, turtles and hawks, the happy side-effects of a morning of urban creek exploring—it was seeing those intangible benefits of people getting in touch with rivers and river conservation: I think that was what got me reflecting.
And this fall I've got a lot to reflect on! As we all learn to adapt to the world's strange new normals, American Rivers and our partners on the Flint have kept up the pace of conservation and restoration efforts on this hard-working river. Here are some of the exciting things going on:
Restoring the Urban Source of the Flint
Four years after the launch of the Finding the Flint initiative, we're supporting the city of College Park, Georgia in an effort to build a nature preserve at the urban source of the Flint River. The seven-acre empty parcel where the Flint first sees daylight will not only provide access to nature for a part of Metro Atlanta that's lacking in nature-based greenspaces, but will also celebrate the source of this regionally important river.
And that's just one project site. To learn more about the big vision that is Finding the Flint, take a few minutes to watch this new video describing the project. We're excited to be working with our partners to tell the story of this visionary project—check it out!
And if you need a screen break, remember our We Are Rivers podcast series. There's a great new episode about Finding the Flint. It features project coordinator Hannah Palmer and her story of working to restore a sense of place and connection to nature in southside Atlanta communities and the Flint River headwaters.
Planning for a Climate-Resilient Future for the River
Meanwhile, American Rivers has kept our focus too on treasured reaches of the Flint River downstream from Atlanta—and on the need to keep the river flowing there, even during drought. This year has been a rainy one, but we've continued to work to help the Flint be better prepared and more resilient to the droughts that are sure to return in the future.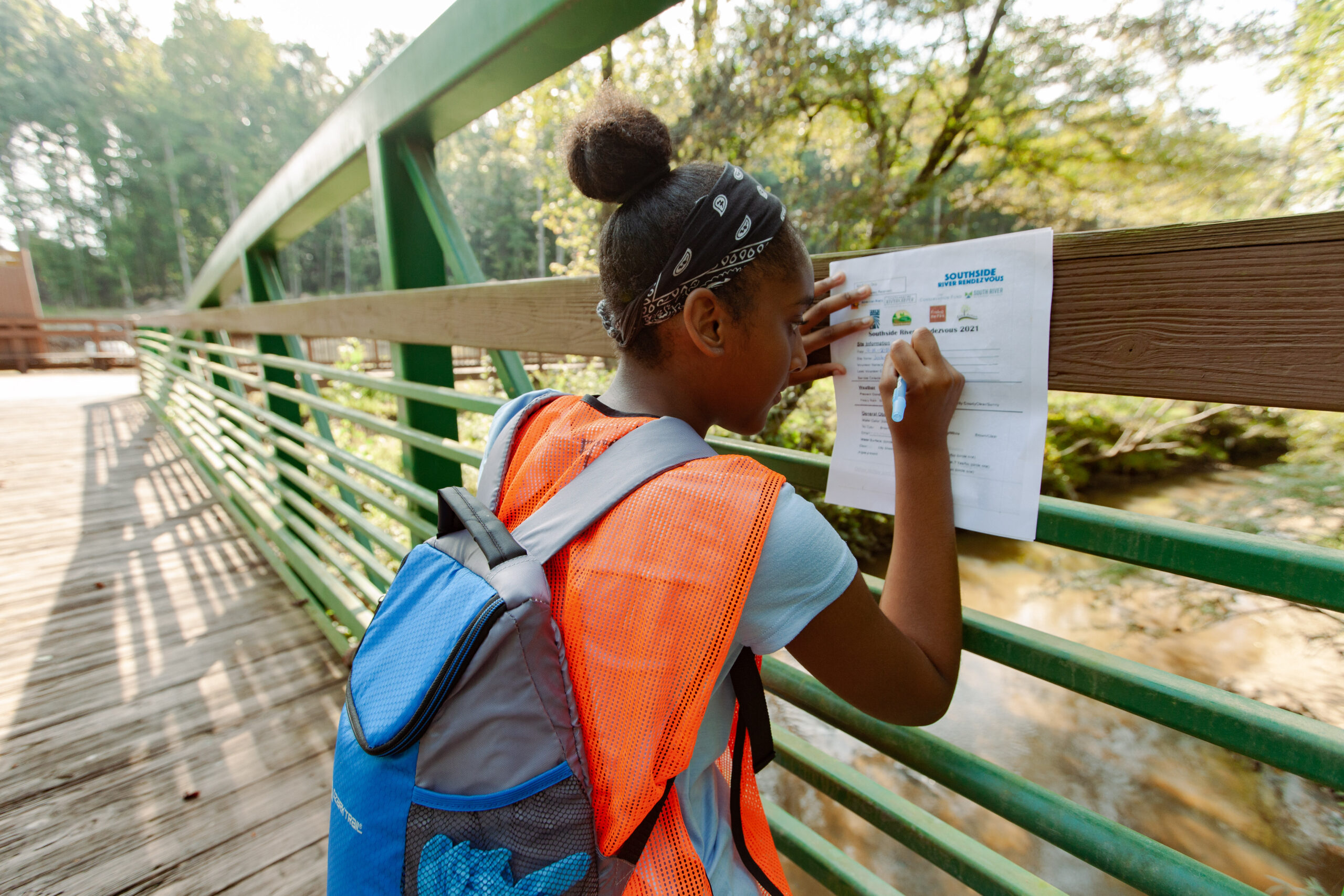 Building on our work of many years leading the Upper Flint River Working Group, we are collaborating with water managers and ecologists now to bring critical information on river flows into state water planning efforts. In doing so, we aim to advance efforts to ensure enough clean water for both people and nature in the Flint during drought. And even more than that, this work provides a great opportunity to improve planning and to enhance the climate resilience of the river system and the communities that depend on it, regardless of when drought might return or exactly what conditions a changing climate might throw at us.
Going forward, it's going to take all this work and more to secure a resilient, healthy future for the river and the communities that depend on it: ensuring that this river connects communities upstream and down, and that it can help those communities prosper, just as their residents and leaders work to ensure its health.
As uncertain as the seasons ahead might be, I can't wait to see what projects are in the works by the time next fall's Southside River Rendezvous rolls around.