Bloede Dam Removal Receives Engineering Accolades
Removal of the dam was the linchpin of a larger effort to remove four dams on the river.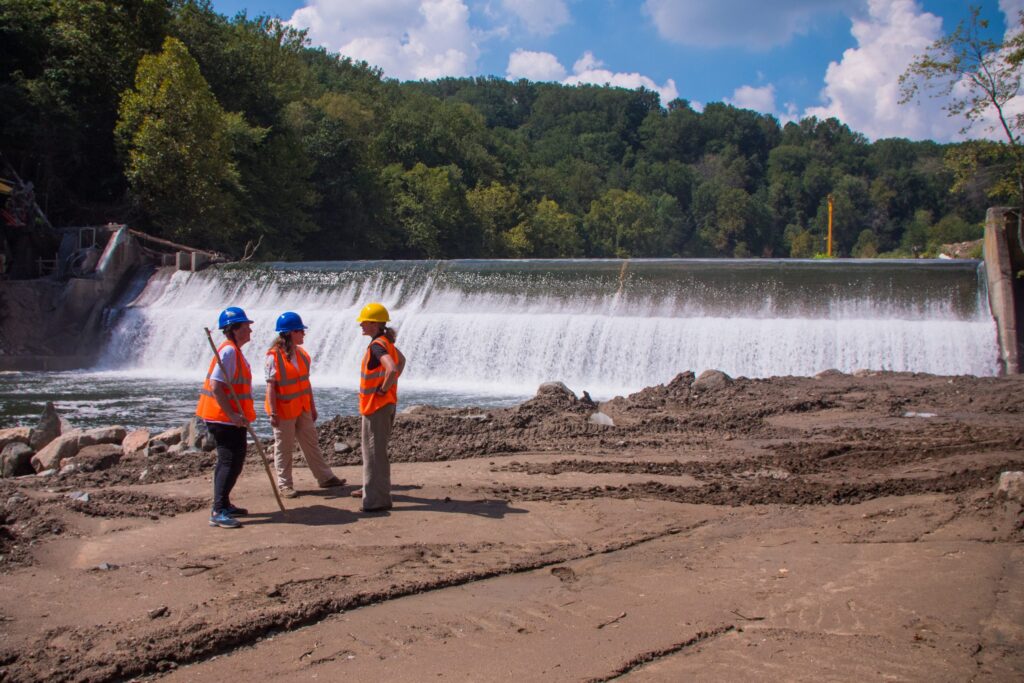 On June 17, 2021, the American Council of Engineering Companies (ACEC) honored the Patapsco Interceptor Relocation and Bloede Dam Removal, Catonsville, Maryland, at its 2021 Engineering Excellence Awards. This is a national juried competition that evaluates projects from around the world on their excellence in technical savvy, innovation and overall social impact. Projects are rated on the basis of: uniqueness and/or innovative application of new or existing techniques; future value to, and enhancing public awareness/enthusiasm for the engineering profession; social, economic, and sustainable development considerations; complexity; and successful fulfillment of client/owner's needs, including schedule and budget. Earlier this year, the project was awarded the Grand Prize by the ACEC Maryland Chapter.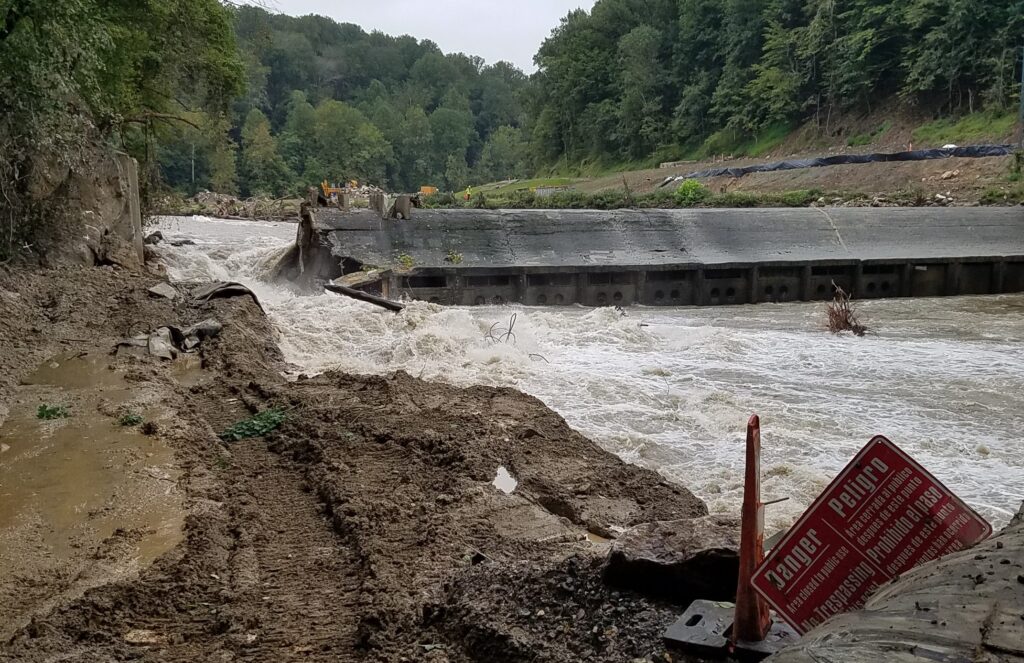 American Rivers managed this complex dam removal project in Patapsco Valley State Park on behalf of the dam owner, Maryland Department of Natural Resources. The lead engineering firm was Inter-Fluve, Inc., with support from the firms Hazen & Sawyer (sewer line relocation engineer), Kiewit Corporation (construction firm), and KCI Technologies Inc. (construction management engineer). Removal of Bloede Dam was made possible through a partnership of American Rivers, the Maryland Department of Natural Resources, National Oceanic and Atmospheric Administration (NOAA), U.S. Fish and Wildlife Service, the Friends of the Patapsco Valley State Park, as well as monitoring partners U.S. Geological Survey, Maryland Biological Stream Survey, Maryland Geological Survey and University of Maryland Baltimore County.
The century-old, 34-foot-high Bloede Dam on Maryland's Patapsco River was safely demolished starting in September 2018, to restore the river to its natural state. The dam also had become a bane to the region's health and safety as nine people had died there since the 1980s. The engineering achievement honored with this award highlights the passive release sediment management strategy for removal of 300,000 cubic yards of impounded dam sediment, and the relocation and installation of a new 42-in-diameter sanitary sewer line to replace an outdated cast-iron siphon that ran along the river's edge.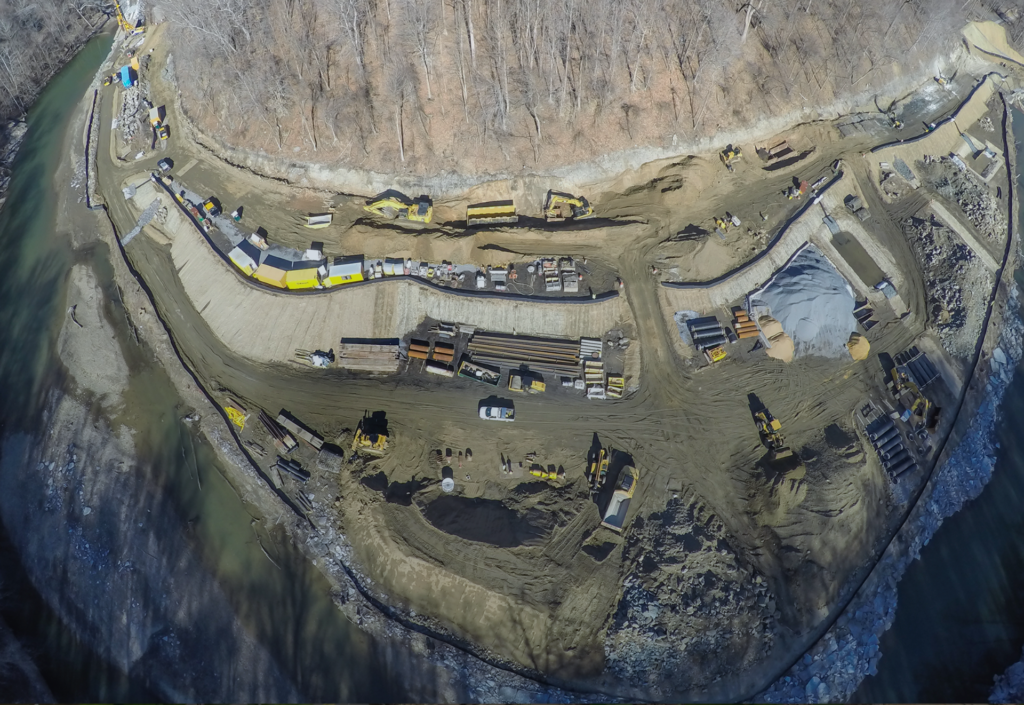 Removal of this dam is the linchpin of a larger effort to remove four mainstem dams on the Patapsco River aimed at restoring more than 65 miles of spawning habitat for blueback herring, alewife, American shad, hickory shad, and more than 183 miles for American eel, and improve the resiliency of the Patapsco River to a changing climate.
This project was funded with grants from Maryland Department of Natural Resources, Maryland State Highways, National Oceanic and Atmospheric Administration, U.S. Fish and Wildlife Service (both through a grant administered by the National Fish and Wildlife Foundation as part of the Hurricane Sandy Coastal Resiliency Competitive Grant Program and through the Hurricane Sandy Disaster Relief Appropriations Act of 2013), Coca Cola Foundation and Keurig-Green Mountain.