Biden's first 100 days: Is the administration delivering for rivers?
A look at what the Biden administration has accomplished for rivers and water in its first 100 days.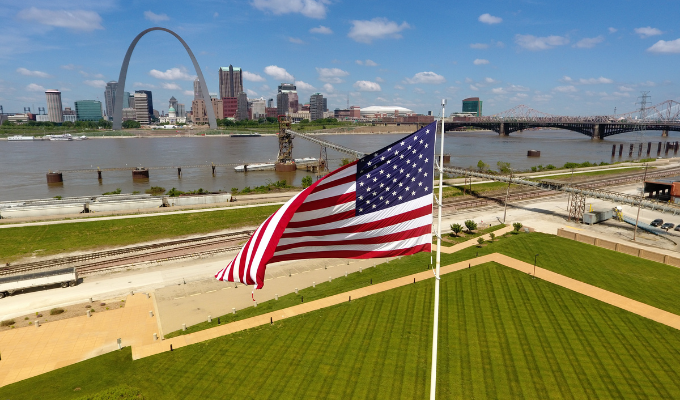 As President Biden's honeymoon phase comes to a close, river lovers should take heart that the view from Washington, D.C. is undeniably optimistic. We are encouraged that the administration has taken swift action to embolden Congress to immediately address issues of crumbling water infrastructure, environmental justice, climate change and conservation of our lands and waters.
American Rivers' 2021 Blueprint for Action offers five essential recommendations for investing in rivers, clean water, communities and our future. Here is a look at how the administration is tracking against these critical benchmarks.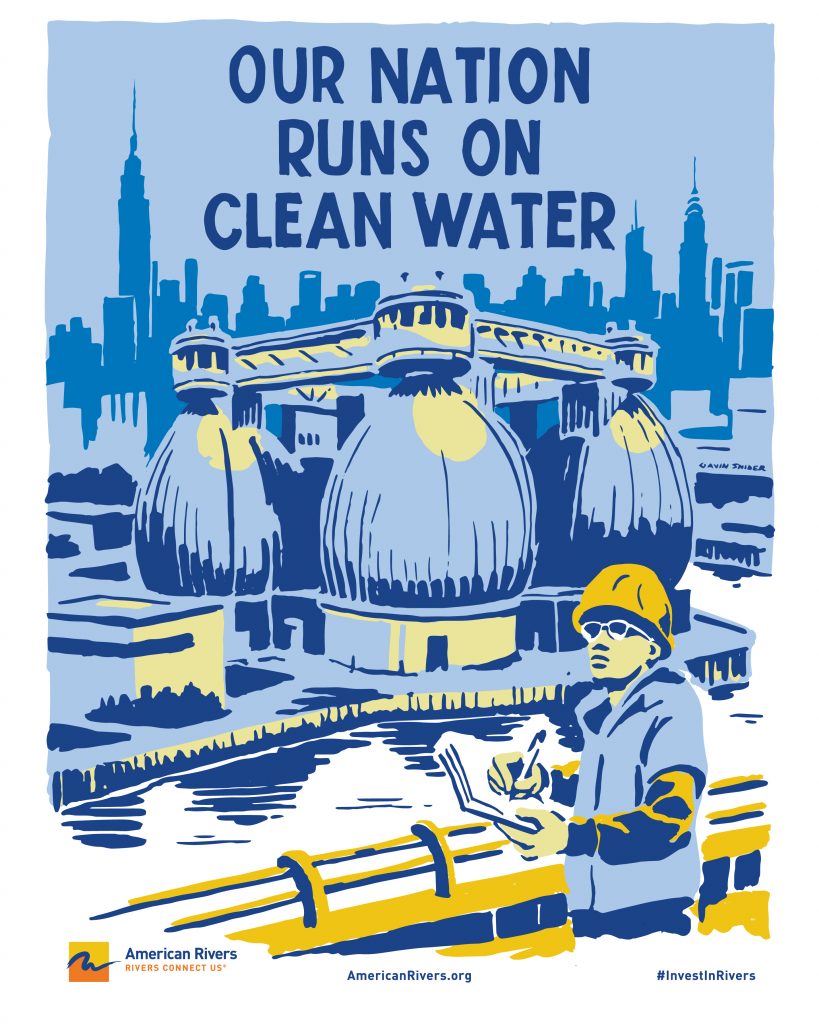 Invest in rivers and clean water to recover from COVID-19
American Rivers recommends congress invest $500 billion for rivers and clean water over the next decade. That breaks down to $200 billion to improve water infrastructure, $200 billion to modernize flood management, and $100 billion to restore watersheds nationwide.
Announced in March, the American Jobs Plan calls for $45 billion to completely eliminate lead pipes and service lines under the Water Infrastructure Improvements for the Nation Act grants and the EPA Drinking Water State Revolving Fund. It also calls for $56 billion in grants and low-cost flexible loans to states, tribes, territories, and "disadvantaged communities" to modernize drinking-water infrastructure. Furthermore, the plan addresses the nation's most concerning emerging contaminants by allocating $10 billion to remediate and monitor PFAS in drinking water, and to invest in rural small water systems.
Since then, the Senate passed the Drinking Water and Wastewater Infrastructure Act of 2021 (S. 914) by a vote of 89-2. This bill authorizes $35 billion toward water infrastructure programs across the country over the next five years. The bill includes, among other provisions, $2.4 billion for Clean Water State Revolving Funds, $100 million in grants for removing lead from drinking water, and the creation of Green Infrastructure Centers of Excellence. It also requires EPA to conduct an analysis of the history of fund distribution to disadvantaged and minority communities under the Safe Drinking Water Act and Clean Water Act.
While this is a good first step, we are only halfway there. After easily passing the Senate, the House must now take S. 914 into consideration as they advance their own companion bill, the Water Quality Protection and Job Creation Act of 2021 (H.R. 1915), which would authorize $40 billion to invest in wastewater infrastructure through the Clean Water State Revolving Fund. Also included, among other provisions, is $1 billion in Clean Water Act grants to implement PFAS standards, $2.5 billion in grants for State water pollution control programs, and $2 billion for municipalities to capture, treat, or reuse sewer overflows or stormwater. The bill is currently being considered by the Transportation and Infrastructure Subcommittee on Water Resources and Environment.
Reverse regulatory rollbacks and restore strong, effective federation protection for rivers and clean water
The actions taken by the previous administration set back the progress our country made with environmental laws like the Clean Water Act and the National Environmental Policy Act. The Biden administration is prioritizing making NEPA, a law that gives communities and tribes the opportunity to review federal infrastructure projects —like dams — before they're built, a tool for combatting climate change. The administration intends to use NEPA to combat climate change by allowing more complete environmental studies to take place prior to federal projects that may impact communities and their environments. In addition, the Council on Environmental Quality announced that it is rescinding its Draft National Environmental Policy Act Guidance on Consideration of Greenhouse Gas Emissions, which sought to weaken considerations of greenhouse gases from federal infrastructure projects by allowing more readily available use of qualitative analyses, instead of data driven quantitative analysis. The Biden administration's toughest, yet most important, rollback will be the Clean Water Act changes made by the previous administration. Specifically, the definition of "waters of the U.S." (WOTUS) will be the most contentious topic and may eventually become one of the administration's first tests for the conservative led Supreme Court.
Improve protection and management of the nation's floodplains
Climate change has normalized more frequent and intense weather events. The fallout of these events causes billions of dollars of damage to property and devastates communities. American Rivers recommends the administration and Congress promote equitable, integrated flood management and prioritize nature-based approaches to managing floods. One step that Congress and President Biden can take to ensure that infrastructure investments are resilient to climate change is to pass H.R. 481, the Flood Resiliency and Taxpayer Savings Act of 2021, which would enact the Federal Flood Risk Management Standard in law. With a substantial infrastructure bill in the works, it's very important that infrastructure projects are not placed in the floodplain and are designed to be resilient to future floods. Integrating resilience and sustainability with flood management, and prioritizing nature-based solutions would promote economic and environmentally friendly solutions, and it is first step in safeguarding our future against a climate-changed reality.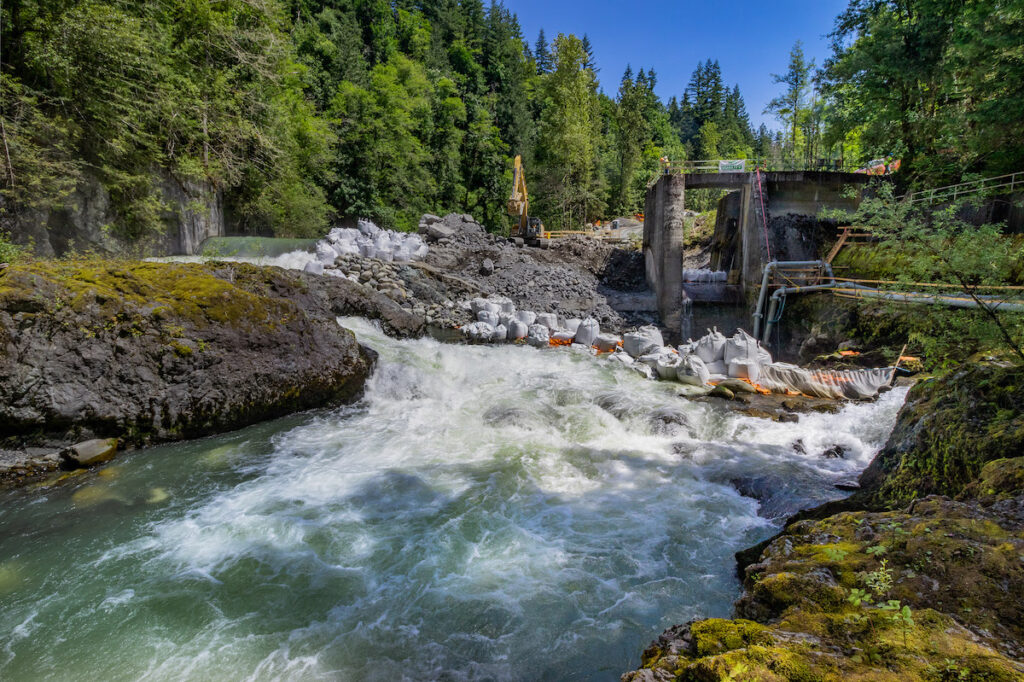 Launch a national initiative to prioritize and fund dam removals
In a show of bipartisanship, Congressmen Earl Blumenauer (D-OR) and Mike Simpson (R-ID) have spearheaded a $33 billion effort to restore the salmon of the Snake River — which American Rivers named America's Most Endangered River of 2021 — give Native American tribes a louder voice and draw investment for the region's infrastructure. The Columbia Basin Initiative has many provisions, but what stands out is the plan to remove four federally owned dams on the lower Snake River in eastern Washington to save salmon from extinction, while also honoring tribal treat rights and culture. Congressmen Blumenauer and Simpson plan to pitch the idea as a part of a Biden infrastructure package.
Increase protection of Wild and Scenic Rivers
The Wild and Scenic Rivers System is like a national park program for rivers: It is meant to protect our most valuable remaining rivers against new dams and development, in perpetuity. President Biden's America the Beautiful plan (30×30 initiative) will rely heavily on the current and future successes of the Wild and Scenic Rivers System when considering existing methods for conserving 30 percent of our nation's lands and waters by 2030. Congress has responded, and development of Wild and Scenic proposals is underway on rivers across the nation, with legislation to protect 6,700 river miles moving through the congressional process. Congress took its first action on public land legislation when the House passed the Protecting America's Wilderness and Public Lands Act (H.R. 803) on February 26th, 2021. There are currently many pieces of legislation supporting new designations of Wild and Scenic Rivers.
Senator Jon Tester (D-MT) sponsored the Montana Headwaters Legacy Act, which proposes adding Wild and Scenic designation for 336 miles of rivers of and creeks the Custer-Gallatin and Helena-Lewis and Clark national forests. This would be an 87% increase for the existing 388 miles of rivers and creek listed as Wild and Scenic thanks to the 3,000 Montanans and more than 1,000 Montana businesses supporting the cause.
Senators Ron Wyden (D-OR) and Jeff Merkley (D-OR) introduced the River Democracy Act, which seeks to protect over 4,600 miles of rivers and streams in the McKenzie, the Deschutes, the Grande Ronde, the Rogue, Illinois and Nestucca river watersheds.
Representative Derek Kilmer (D-WA) reintroduced the Olympics Wilderness and Wild and Scenic Rivers Act, which would protect 464 river miles and more than 126,500 acres flowing out of Olympic National Park and the surrounding National Forest. The bill recently passed the House as part of the Protection America's Wilderness Act and now heads to the Senate where Sen. Patty Murray (D-WA) will take it the last mile.

Also, under Executive Order 14008, titled Tackling the Climate Crisis at Home and Abroad, the administration embarked a course of action to address our planet's greatest threat. Some of the standout points include the America the Beautiful goal to conserve 30 percent of our nation's lands and waters by 2030; the Justice 40 Initiative to direct 40 percent of federal investment to disadvantage communities, and a call to every federal agency to draft plans to "bolster adaptation and increase resilience to the impacts of climate change."
This is all progress — not perfection. While the America Jobs Plan invests in water infrastructure, it only scratches the surface of the $500 billion financial commitment necessary to address the myriad water issues we face. President Biden and Congress will also need to act quickly to reinstate the Federal Flood Risk Management Standard to prevent future projects from being approved without meeting the standard. And while the administration's clean energy agenda rightly takes an aggressive approach to transition from fossil fuels to renewable energy, to protect our rivers the focus on hydropower should be on responsible operation and environmental performance. Most importantly, our freshwater resources need to have a seat at the table. Their importance is too great to be left out.
Protecting our rivers is never easy and there are headwinds, even now. Still, the revitalized momentum and encouraging progress we are making with the Biden administration and environmentalists in Congress add up to the best opportunity in perhaps decades to unite behind protecting our lands and waters and preventing the worst of climate change.