Q&A with Tom Kiernan
After 30 years as a leader in conservation, American Rivers' new President and CEO is a die-hard river lover with a track-record of protecting the nation's most important lands and waters.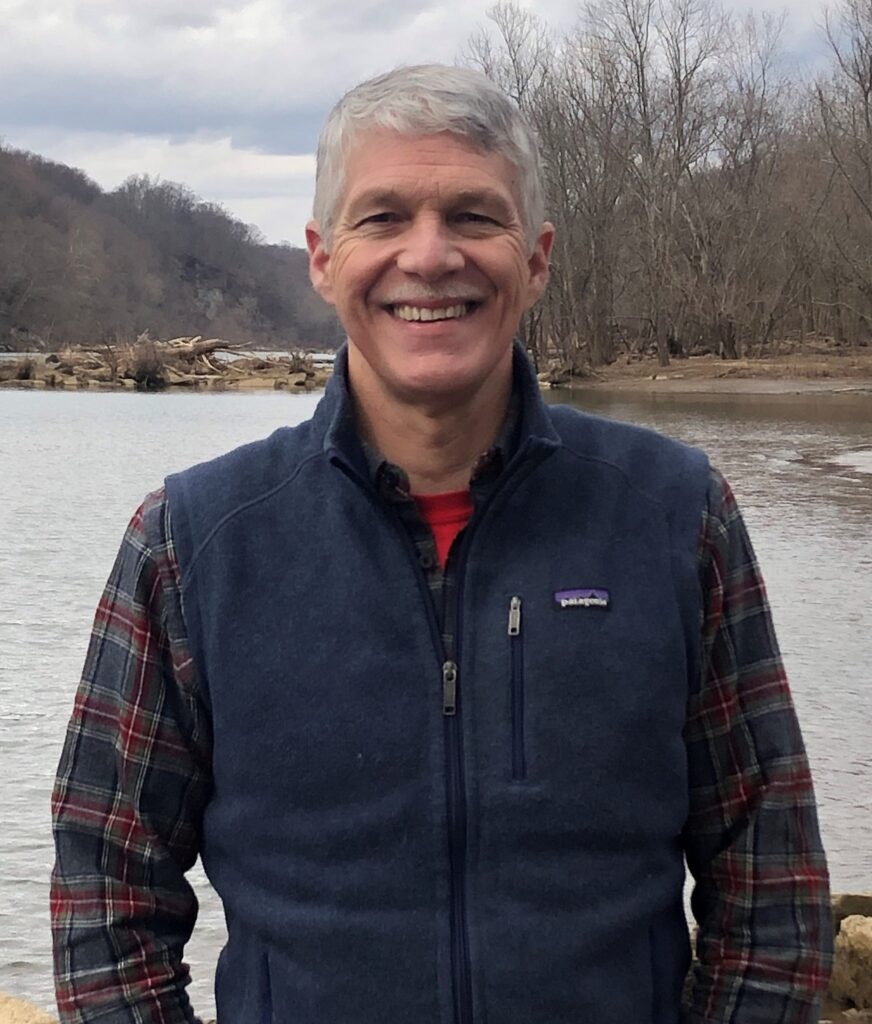 2020 was a tough year. What takeaways will you bring to this new role?
Because of the pandemic, we've all been stressed and anxious. But nonetheless, it's quite impressive what the river movement accomplished last year: 69 dams removed and some major protections advanced for rivers in Montana, Oregon and elsewhere. We proved that rivers really do connect us — especially in the face of so many crises.
I think we've also been reminded that connecting to the outdoors, to rivers and to the peace of nature can give us and our families the emotional level setting that is especially important this year.
While our country has been facing the pandemic, climate change, environmental injustice, and an economic crisis, we're also seeing how investing in healthy rivers can be part of the solutions to these interconnected challenges. We've seen how rivers can bring people together, and how protecting clean water and rivers strengthens communities. American Rivers is poised to keep building on its reputation for doing that.
Why should river lovers be optimistic?
We are facing several crises in this country. We see public health, economic, racial and climate challenges every day. Yet, moments of stress and challenge also present new opportunities to be creative and find a way to solve big problems. I joined American Rivers because I believe that we have unprecedented opportunities, right now, to bring ecosystems back from the brink of disaster and to fundamentally change the way humans manage water scarcity and floods.
American Rivers will keep removing dams and restoring rivers. We will keep working toward a future of clean water for everyone. The work that we do can absolutely help address and resolve the crises we are facing.
Rivers are great teachers. They teach us about persistence, that a little trickle of water can carve a massive canyon. Little by little, we can make a huge difference. During my career in conservation, I have seen this work, alongside our members, supporters and allies, have an enormous, positive impact — just like that trickle of water.
After 30 years of working for positive environmental change, what keeps you going?
I've worked in conservation, but I've also been in the private sector. I've worked with industries, I've worked with government. I'm inherently an optimist. I've learned there are so very many well-intended, great people. We just need to work with everyone because at the end of the day people do want clean water. People do love rivers. American Rivers is the leading organization for bringing people together around protecting and enhancing something that we all have in common. And that basic human connection is incredibly hopeful.
Why does your life need rivers?
My sense of self is defined by rivers. I grew up in a small family with just my mother and older brother. Across the street from our home was a small creek that led directly into the Potomac River. So, my brother and I spent countless hours in that creek, in the surrounding woods and wandering along the shores of the Potomac. It was in that creek and on that river that I both physically and emotionally grew up.
We need it physically to drink. Wildlife needs it as habitat. But emotionally, psychologically, deep in our souls, there is magic in moving water because it connects us to greater forces than ourselves, it connects us to the natural world, and it connects us community to community. Water can also take us on a journey. This is part of the role of American Rivers — to be the voice for why we need rivers.

What's your favorite river?
I have to start with the Potomac. I know each wave at each water level. It's the river that gave me a love of rivers. I was a rafting guide through the Wild and Scenic stretches of the Chattooga River in Georgia. You can be on this protected river — not that far from Atlanta — and feel emotionally so far away.
I love the Chattahoochee in the Southeast, as well. The Killik River in Alaska that flows north out of Gates of the Arctic. I was on a trip up there once and we were seeing muskox and grizzly bears. That's a river that's way the heck and gone.
I'm so proud that American Rivers works on that full spectrum — from an urban river that needs serious restoration to something so pristine and untouched. We work on rivers of all sizes and in all locations, with all different needs, to protect and restore the magic rivers hold. That's a pretty important and exciting mission.