The Strangest Things Found in River Cleanups
Weird, confusing and downright bizarre objects find their way into America's waterways.
Most things found at cleanups are cigarette buds, plastic bottles and cans. Sometimes it's a few tires, couches and shopping carts. Then there are things you would (to put it lightly) not expect.
Here are some of those interesting cleanup finds:
A $100 bill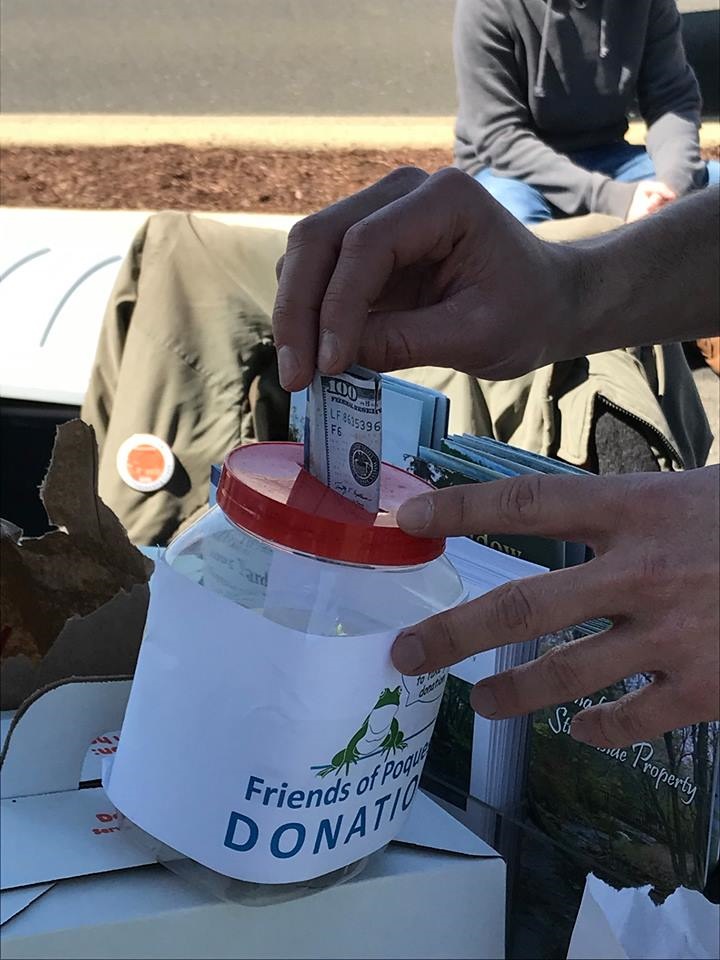 Yes, you heard that correct. A volunteer during a Friends of Poquessing Creek cleanup found a $100 bill during a cleanup outside of Philadelphia and rather than keep it for themselves, they donated it to the group organizing the cleanup. Although cash is not that unusual to find, a $100 bill is. If this isn't more of a reason to participate in cleanups, we don't know what is.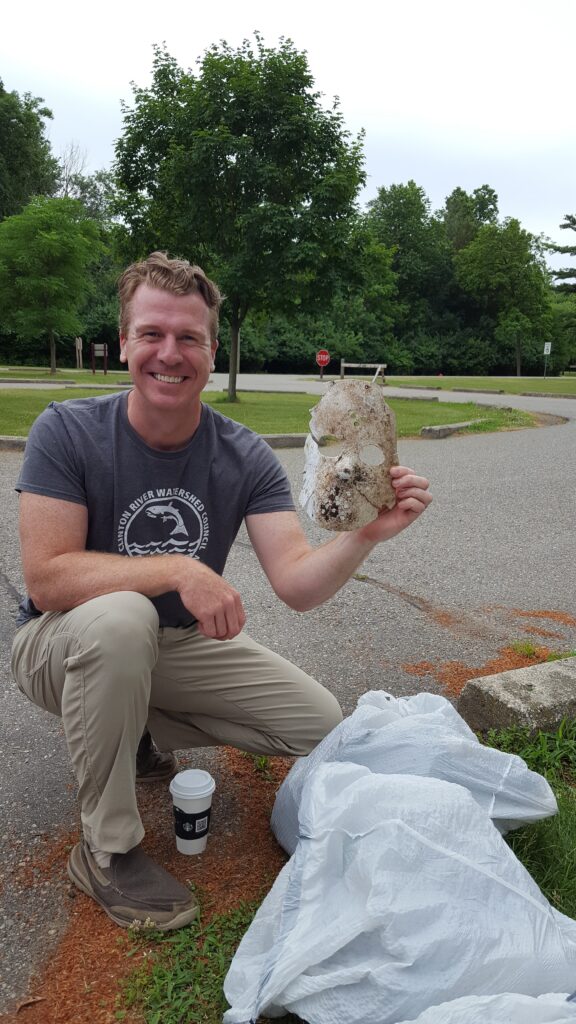 Halloween costumes and decor
Why are these items being found during April cleanups? We have no idea, but it happens more than you think. If you are planning outside Halloween décor or taking a walk in your costume, please make sure your items are secured. Or else, you may cause a fright at a future cleanup.
Swamp monster Elmo
Imagine this: While canoeing with your child, you start picking up litter, but you both get the feeling that something is watching you. You shrug it off and get back to cleaning. Then, just as you turn your head, you see something… Is it a rock? Is that a face? What is that thing? – False alarm. It's only a floating, mud-covered Elmo in need of rescue.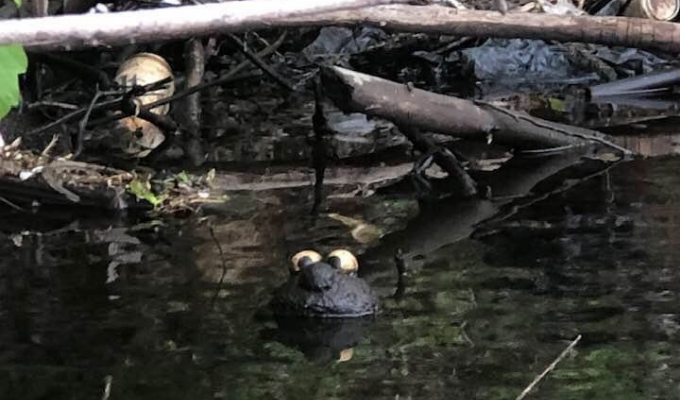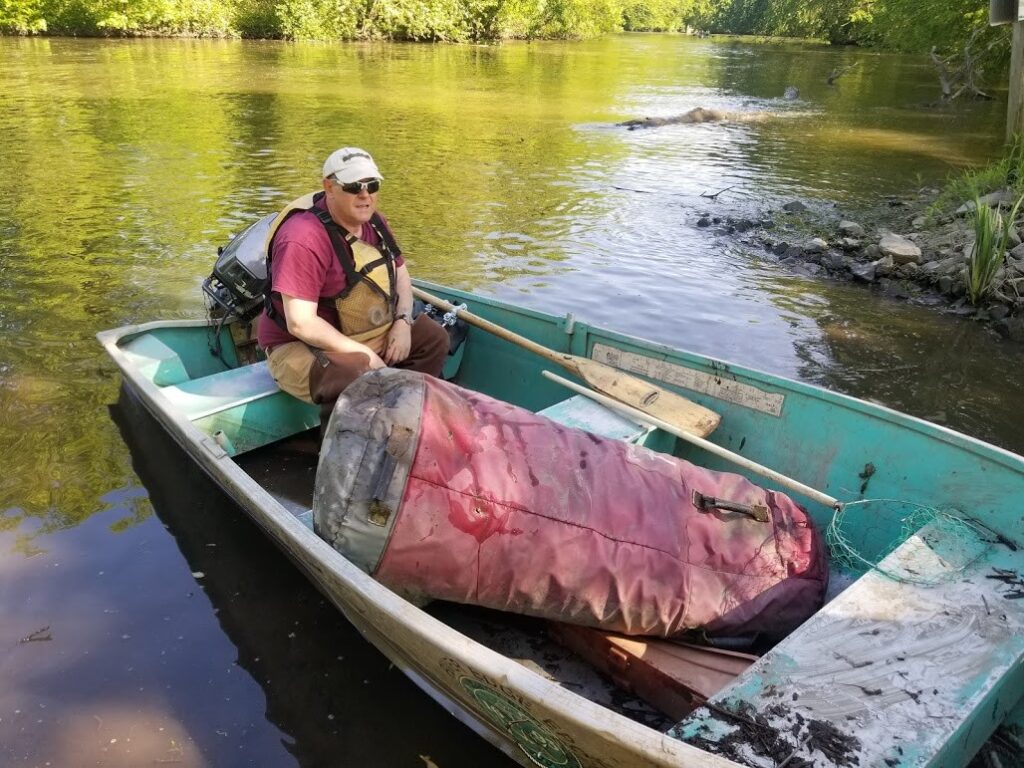 A punching bag
Don't worry, we're just as confused as you.
Vacuum cleaners
The Mayor's Grand River Cleanup hosted by West Michigan Environmental Action and sponsored by Cascade Blonde American Whiskey, volunteers found not one, but TWO vacuum cleaners during their annual fall cleanup.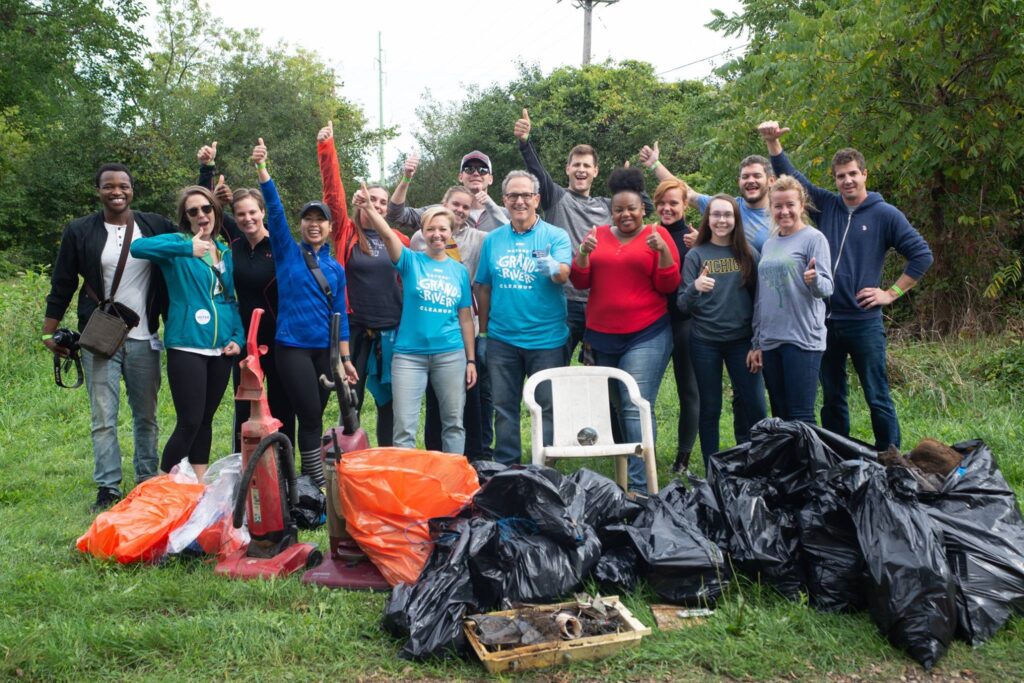 Clean rivers mean clean drinking water and clean drinking water is good for people, wildlife and communities. It's also vital making great whiskey! Without clean water, great whiskey isn't possible. That's why Cascade Blonde is committed to helping to protect and restore our nations rivers.
Have you come across an interesting item during a cleanup? Share the photo(s) with us and Cascade Blonde American Whiskey, sponsor of National River Cleanup® on Facebook, Instagram and Twitter. Tag @americanrivers and @cascadeblonde.