Balancing healthy rivers and hydropower
Representatives of the hydropower industry and the conservation community are coming together to find common ground on the role of hydropower in addressing climate change while also restoring free-flowing rivers.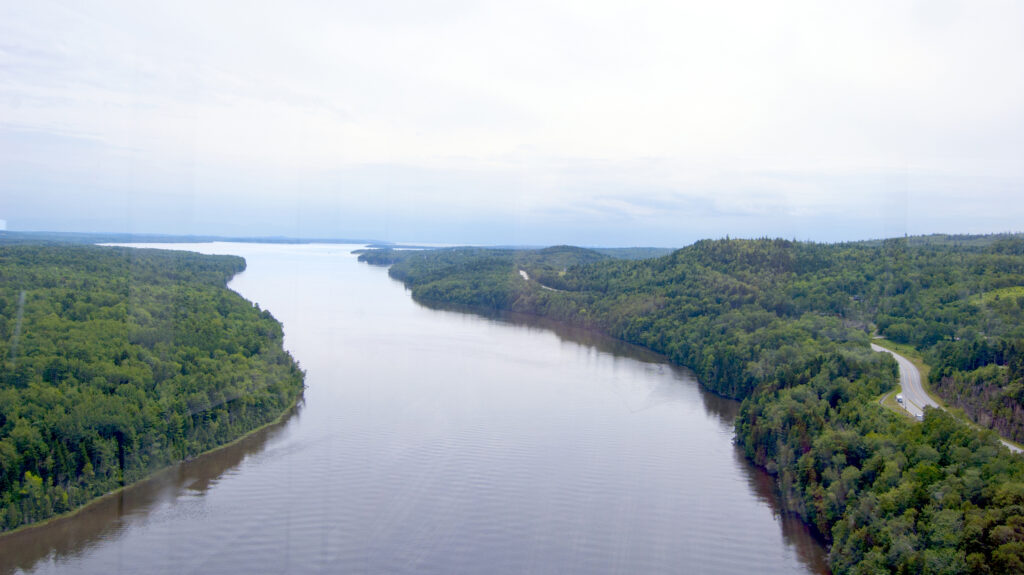 American Rivers was founded nearly 50 years ago, in 1973, to fight construction of new dams and protect our nation's remaining wild, free-flowing rivers. We have carried on those fights ever since – and we have expanded our focus. American Rivers has been instrumental in sparking a national, and now global, movement to restore rivers by removing dams. And for decades, we have worked with the hydropower industry to reform how dams are operated in order to minimize their harmful impacts.
For the past two and a half years, American Rivers has participated in the Uncommon Dialogue, convened by the Woods Institute at Stanford University. The dialogue brought together representatives of the hydropower industry and the conservation community to find common ground on the role of hydropower in addressing climate change while also restoring free-flowing rivers.
We're at a pivotal moment and it is critical that we find solutions. Hydropower dams have devastated river health nationwide, with significant negative impacts on rivers, fish and wildlife populations, and cultural resources. There are also serious safety issues with dams, as evidenced by the failure of Michigan's Edenville Dam in May. At the same time, climate change is threatening life as we know it on our planet. We must be proactive in ensuring a mix of energy sources that don't rely on dirty fossil fuels – and that includes hydropower.
Recently, participants in the dialogue agreed on a Joint Statement of Collaboration in which the parties agree to continue to work together to make progress in seven areas:
1. Accelerate Development of Hydropower Technologies and Practices to Improve Generation Efficiency, Environmental Performance, and Solar and Wind Integration

2. Advocate for Improved U.S. Dam Safety

3. Increase Basin-Scale Decision-Making and Access to River-Related Data

4. Improve the Measurement, Valuation of and Compensation for Hydropower Flexibility and Reliability Services and Support for Enhanced Environmental Performance
5. Advance Effective River Restoration through Improved Off-Site Mitigation Strategies

6. Improve Federal Hydropower Licensing, Relicensing, and License Surrender Processes

7. Advocate for Increased Funding for U.S. Dam Rehabilitation, Retrofits and Removals
In addition to American Rivers, parties to the Joint Statement include American Whitewater, Hydropower Reform Coalition, and National Hydropower Association.
In agreeing to the Joint Statement of Collaboration, American Rivers recognizes that hydropower can be part of the solution to climate change. At the same time, the hydropower industry is recognizing that the time is ripe for removal of obsolete and unsafe dams which restores free-flowing rivers.
The Joint Statement of Collaboration does not mean that American Rivers and the hydropower industry will see eye to eye on everything. American Rivers is fighting efforts supported by the hydropower industry to weaken Clean Water Act protections for rivers. We are working with tribes and conservation partners to ensure that Pacificorp lives up to its commitments to remove four dams on the Klamath River in California and Oregon and install fish passage improvements on another dam it operates on the Lewis River in Washington. By signing the Joint Statement of Collaboration though, American Rivers hopes that such conflicts will become less frequent as we build greater trust. American Rivers is continuing our role as pragmatic problem-solvers, seeking some common ground with the hydropower industry where it will advance our goal of removing obsolete and unsafe dams to restore healthy, free-flowing rivers and employing every tool available to fight the existential threat of climate change.