"Rivers have given me my life," Georgia native Claude Terry said in an interview in 2016, as he approached his 80th birthday. As one of the founders of American Rivers, it's also true that he gave life to rivers.
Claude passed away last week, leaving a remarkable legacy.
In the 1960s and '70s, Claude and other local citizens successfully fought to protect Atlanta's Chattahoochee River from polluted runoff, sewage and poorly planned development, culminating in its designation as a National Recreation Area.
"I find myself happiest when the music of rapids is playing."

– Claude Terry
Claude's passion also made him instrumental in protecting wild riv­ers such as Georgia's Chattooga. He served as actor Jon Voight's stunt double in the 1972 movie Deliverance, which was filmed on the Chattooga. He introduced then-governor Jim­my Carter to the river and helped ensure its eventual designation as a Wild and Scenic River. Then, using canoes and other equipment purchased from Warner Brothers following the filming of Deliverance, Claude opened the outfitting com­pany Southeastern Expeditions.
Claude helped tell this story in our film, The Wild President, produced in 2017.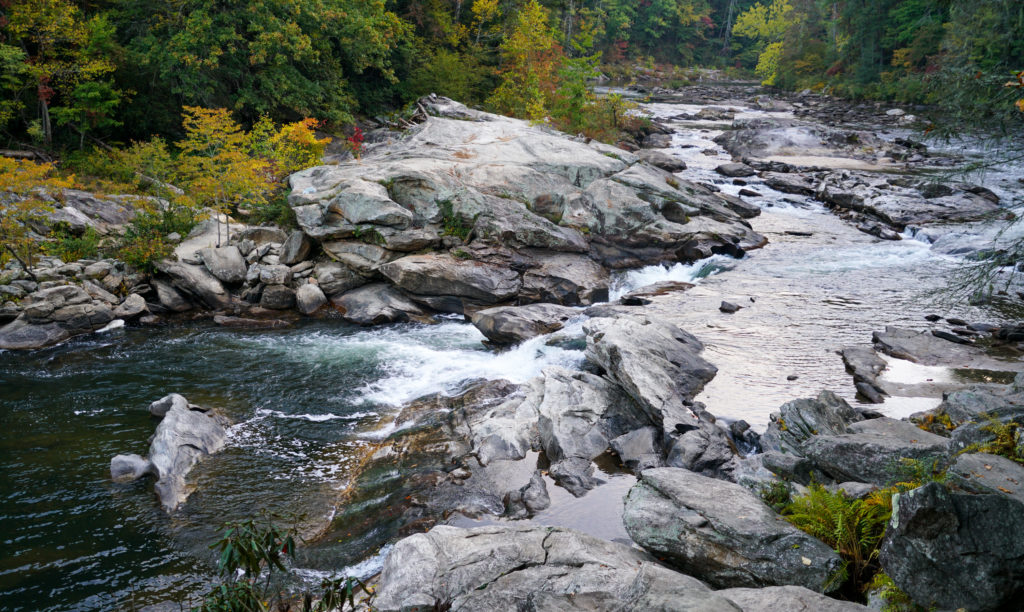 Recognizing a need for a national organization dedicated to safeguarding rivers, Claude and other river enthusiasts founded American Rivers in 1973. They gathered at a meeting in Denver, and Claude tossed a twenty dollar bill on the table. Years later, after American Rivers had grown into an organization with a $17-million dollar annual budget, Claude quipped, "Not a bad return on investment, huh?"
"Claude is a river hero, one of the great champions of the conservation movement," says American Rivers President Bob Irvin.
"He was an inspiration and provided wise advice to me and other American Rivers staff. He supported American Rivers throughout our 47 years of existence. In recognition of his continued service to American Rivers, he was named a Director Emeritus in 2018," Irvin said.
"We can all benefit from Claude's example of working tirelessly for clean water and wild places, while also remembering to get out and enjoy the rivers we love."