Our Summer at American Rivers: Internship Highlights
Hear from the Summer 2019 interns about various aspects of their internship experience from learning to why they love rivers!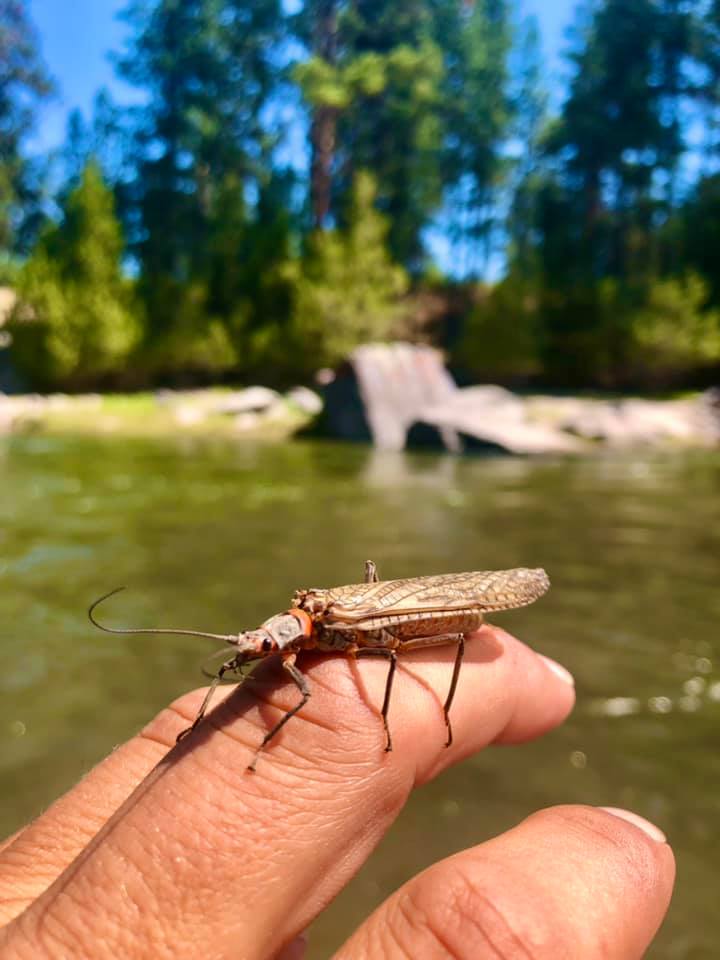 This blog was compiled by American Rivers Summer Interns Clara Silverstein and Berit DeGrandpre. 
August marks the conclusion of American Rivers summer internship program. While American Rivers intern placements and their responsibilities are diverse, they all share a deep connection to the organization's mission. Interning is a fantastic way to learn more about how nonprofits operate, develop lifelong skills and make a meaningful contribution to the goals of American Rivers.
Hear from the Summer 2019 interns about various aspects of their internship experience from learning to why they love rivers!
Addie Ewalt, Philanthropy Intern in Denver, CO, on a how she grew during the internship:
During my internship with American Rivers, it has been somewhat challenging to learn how to work with such a disbursed team and function remotely as a team member since I'm not in the Washington, DC headquarter office. I find that having team members in multiple states is really great for perspective and influence towards the organizations mission; however, sometimes working so far away from the rest of the team – it can feel like I am struggling to find my place and communicate regularly with everyone. I am always learning when I work on a new project with or for someone outside Colorado, which is definitely a positive aspect of being a remotely based intern. The minor challenges I have faced while working here feel insignificant to compared to the positive and very rewarding experience I've had as a part of the American Rivers team.
Avi Young, Legal Intern in Washington, DC, on his favorite river:
My favorite river is the Connecticut River! One of the best experiences of my life was kayaking down this river for 5 days with 12 friends. This was the first kayaking trip I had ever been on, and I completely fell in love with kayaking. My arms were sore for days after, and I received the worst sunburn of my life, but it was still one of the best experiences of my life. I am proud and fortunate to work for an organization that works tirelessly to protect rivers, so others can have similar experiences to my own.
Berit DeGrandpre, Foundation Relations Intern in Washington, DC, on something unexpected she learned:
Since starting my internship at American Rivers, I've been blown away by the amount of people and resources that it can take to thoroughly execute a single conservation project. In the same vein, this has highlighted the incredible career diversity within the conservation field. One conservation project requires specialized conservation staff, as well as legal counsel, development and fundraising support, finance and accounting expertise, media and marketing strategies and countless other components that aren't always obvious when looking at the face value of a single project. There are so many passionate people that contribute in their own various ways to a single dam removal or river restoration project. This process has been a really fulfilling thing to observe and be a part of.
Caitlyn Cook, Legal Intern in Washington, DC, on how she will use the skills she's learned at American Rivers:
Working in the legal department, I learned to dive straight into whatever I was tasked with, no matter how unfamiliar or daunting. Applying the skills I've learned in school to accomplish real life objectives, that themselves lead to positive environmental impacts, has been an amazing experience. I now feel a confidence in my work and skills that I did not have previously and feel that I am ready to tackle whatever my next assignment will be!
Caroline Watson, River Conservation Intern in Durham, North Carolina, on why she chose an internship at American Rivers:
I am passionate about making sure that everyone has enough clean water to drink, which I believe starts with rivers. I also wanted to learn how integrated water management is applied to ongoing projects in North Carolina. My interest in the connection between rivers and drinking water was a perfect fit for American Rivers' mission to protect, restore and conserve rivers as natural resources. I chose to do an internship at American Rivers to support their mission to conserve our drinking water supply and learn more about responsible water management.
Clara Silverstein, National River Cleanup® and Corporate Relations Intern in Washington, DC, on the office culture:
The first thing I noticed when I got to the DC Headquarters of American Rivers was the office decoration — fly fishing poles, canoe paddles, and river maps everywhere. I love that the passion everyone shares for the work they do is so visible. Although I have almost walked into a hanging fly rod once or twice, they are a fun reminder of the joy that rivers bring to so many people.
Daniela Galeano, Urban Water Intern in Atlanta, Georgia, on a defining moment in her internship:
During my internship at American Rivers, I have been able to assist with Finding the Flint. Finding the Flint is a project created by American Rivers, The Conservation Fund, and The Atlanta Regional Commission to restore The Flint River's headwaters and revitalize surrounding communities. Finding the Flint has been an incredible project to be a part of and valuable experience. Core partners have rallied around a central goal of involving not only environmental experts and Atlanta officials but have also been devoted to welcoming community members' ideas and concerns. A memorable moment for me was speaking with community members at a Finding the Flint event. It was so inspiring to see their desire to improve their environment and their willingness to collaborate with American Rivers and each other. I hope to continue learning from this team and carry experiences with me in future endeavors.
American Rivers hosts interns throughout the year. Please visit the Careers and Internships page to learn about current opportunities!