Our Favorite Family River Trips
If there's one thing the staff at American Rivers knows, it's the best places to cool off on a hot summer day.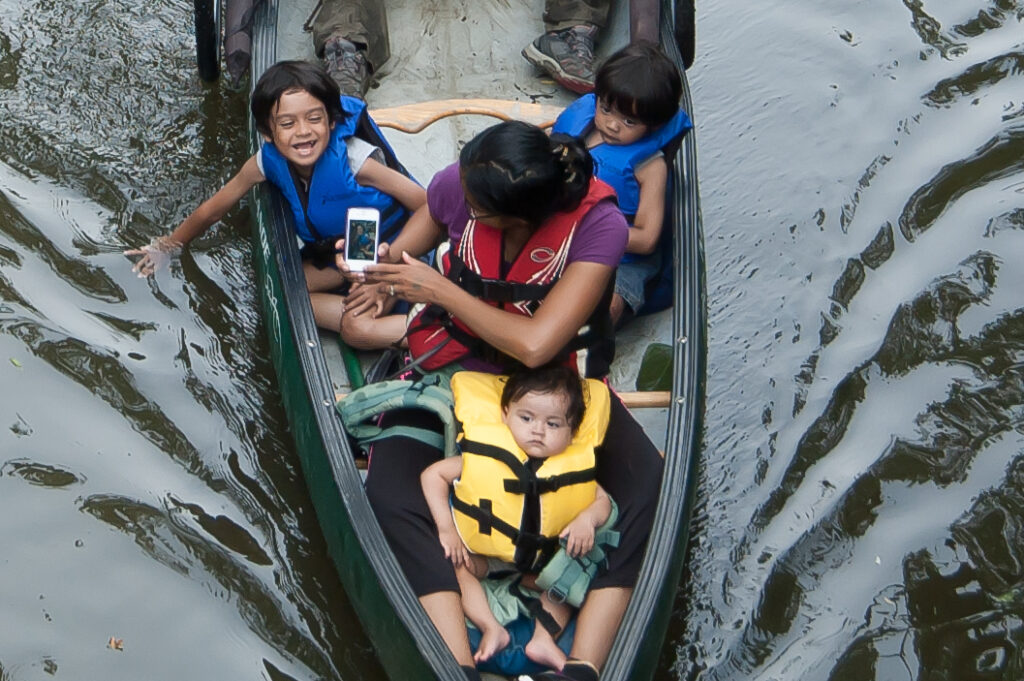 Harpeth River, Nashville, TN
The Harpeth River has a great variety of fish and is a hotspot for fishing, paddling and hiking. It has many public access points throughout the 125 miles of river making it easy for families to swim, fish, and paddle. While canoeing and fishing, you'll come across great blue herons, river otters, smallmouth bass, darters, salamanders, and more. Folks also stop to camp or swing on a rope swing. This is a family friendly and small river that is near and dear to the hearts of many middle Tennesseans.
Maumee River, Grand Rapids to Toledo, OH
It is great to kayak the stretch between Grand Rapid and Maumee/Toledo. Depending on the time of year, it can be shallow enough to almost walk across or high enough that you don't have to portage. It is a great way to get away from the city and feel like you are in a different world.
French Broad Paddle Trail, Asheville, NC
The French Broad Paddle Trail is a series of access points and campsites along the French Broad River connecting over 140 miles of river. The paddle trail begins in Rosman, NC, taking paddlers over flat and whitewater. It passes through an incredibly beautiful geographical region of the Southeast. Many different sections exist to paddle. Find out more here.
South Fork of the American River, Coloma to Greenwood, CA
The Class II section of the South Fork of the American River (C to G) is a gentle float trip, but tenacious kayakers find plenty of play spots along the way as well. Most of C to G is calm with very few rapids of note.  Take-out is available at the Greenwood Creek River Access and is managed by the Bureau of Land Management, making it free to park for the day.
Whitetop Laurel Creek, Damascus, VA
You can find Whitetop Laurel Creek along the Virginia Creeper Trail in Southwestern Virginia. The Virginia Creeper Trail is a great place to combine river play, fishing, and biking, in a way that you can alternate between activities and keep it fun for kids all day.

Desolation/Gray Canyons of the Green River, Sand Wash to Swasey's, UT
This 84 mile stretch cuts through the remote ramparts of Tavaputs Plateau in central Utah. A Class II-III premier multi-day trip on the Green River is typically done in 5-9 days, and is great for families who have whitewater experience. Permits are required, and an annual lottery is held each winter.
Rogue River, OR
Family-friendly 4-day trip on a class III stretch punctuated by 2 class II rapids. Lots of fun ducky opportunities, rocks to jump off, and side creeks to explore. If you go in the fall the salmon fishing is great.