We Are Rivers Episode 16: The Power of a Story
For this episode of We Are Rivers, we take a break from understanding the policies that manage and protect our rivers to focus on why it is we care about protecting rivers in the first place.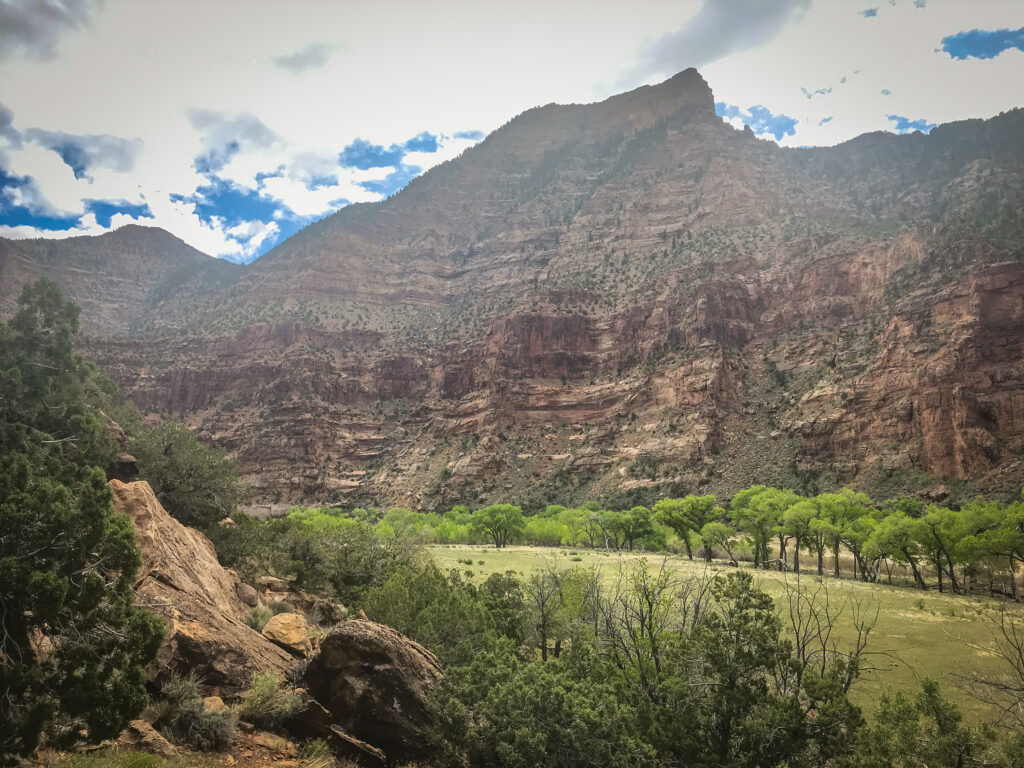 This podcast was written by Annemarie Lewis, host of We Are Rivers. She is a college student at Colorado College and a river enthusiast. She started making podcasts about water conservation while in high school and plans on, "Living a life full of water conservation advocacy." Her hobbies include backpacking, climbing, river running, and she is an amateur piano player. Read Annemarie's river story here.
For this episode of We Are Rivers, we take a break from understanding the policies that manage and protect our rivers to focus on why it is we care about protecting rivers in the first place. In Episode 16 we hear from two of our listeners: Eliza Stein and Jordana Barack as they share their river stories. You might recall that we kicked off We Are Rivers in episode one, "The Value of Rivers," with a discussion of the economic, spiritual, and environmental significance of rivers. Rewind to Episode 1 for further introspection as to why rivers are so incredibly important to all of us across the country.
Eliza Stein and Jordana Barack are both whitewater rafters with strong passions for rivers and the power they hold. Their appreciation of rivers is the central thread tying their stories together as they, like each of us, have different backgrounds and life experiences.  Eliza recently graduated college, where she learned how to raft, and is currently working both as an EMT and at the "Mountain Chalet" outdoors store in Colorado Springs, CO. Jordana's career has long been intertwined with water; for the last 8 years she has worked for New Belgium Brewing, a company's whose core product intrinsically depends upon a robust supply of clean, safe, reliable drinking water. She started behind the bar telling the story of New Belgium and today is the Brewery's corporate secretary. Despite their different stages in life, Eliza and Jordana both gravitate to the same space for emotional fulfillment: wild, free-flowing rivers.
Rivers attract all sorts of people, whether you live in a dense urban area or smaller rural community. Almost every American lives within a mile of a river or stream – and rivers do in fact connect us all. Some of us have the opportunity to spend multiple days on wild, remote rivers, others ride or drive over or next to rivers on their way to work or school, while others see rivers as their livelihood. Regardless of how rivers are experienced, it's vital that we all share our stories of connection and appreciation for them.
Unfortunately, not everyone is able to experience wild and remote rivers. River running can be an expensive sport that often requires significant time to explore, particularly those reaches far from the beaten path. For those of us lucky enough to experience them firsthand, we have a responsibility to tell our stories, to attend water conservation meetings, and to help others experience the power of rivers in whatever way that may be.  If not us, who?
I myself got involved with rivers through my high school geology teacher, who doubled as a world class kayaker. He took me under his wing and taught me how to kayak. Ironically enough, I was absolutely terrified of being in water before he encouraged me to bite my fear. The first time I got in his boat, I was in a pool not more than four feet deep in Glenwood Springs, Colorado. "Are you ready?" He asked. I nervously nodded my head, tightly squeezed my eyes shut, and plugged my nose. A final whimper emerged, and then I was submerged. He flipped the kayak over with me in it so that I could feel what it was like to be upside down in a boat, a dark, oxygen deprived place. When I resurfaced, I looked at him for a moment and then embarrassingly started bawling.
In that moment, you couldn't have convinced me that within a month, I would be paddling 90 miles down the San Juan river with him and a group of classmates who were also beginning their lives on the river, or that I would run a podcast series about rivers and water conservation through American Rivers. And yet, here I am. My mentor flipped me over a dozen more times that day, dealing with my cranky mood, and eventually the dark oxygen deprived place wasn't so scary anymore.
The moral of the story is this: had he not enabled me with his gear and enthusiasm, and told me all about the problems facing rivers, this podcast series wouldn't exist, and everything you've enjoyed about it would be "poof!" Change starts with a story, a mentor, and deep breath, and it grows. It is our responsibility as river runners to tell our stories, to show up, and to enable our sport to reach a more diverse group of people. I'm excited to share my most memorable river memory with you as a part of American Rivers' 5,000 Miles of Wild effort. Check it out here.
The stories of how Eliza Stein and Jordana Barrack became involved in river running, their favorite memories on water, and what they hope to accomplish with water conservation and inclusivity will be featured in this episode, so I encourage you to listen in. Stories have the power to emotionally relate people to issues and causes, and this relation creates solidarity, this solidarity fosters cooperation, and this cooperation leads to conservation.
Join us by listening to Episode 16 of We Are Rivers, The Power of a Story. After you're done, take a moment and share your story with us as part of our 5,000 Miles of Wild story collection.