Gulf Coast Restoration Investment Threatened by Dams
Great projects are happening on Mississippi and Louisiana's Pearl River to restore and improve ecosystem health. but proposed new dams threaten the significant investment in restoration that has been happening on the Pearl.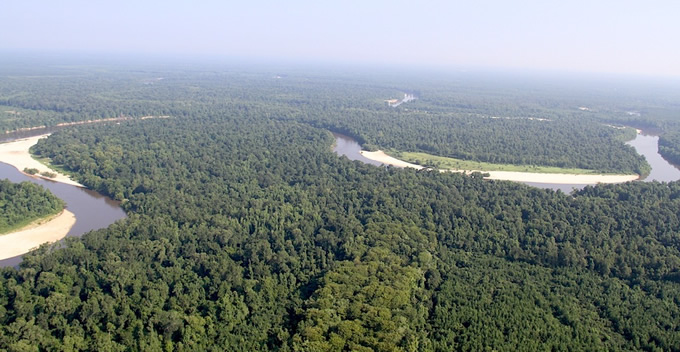 Guest post by Andrew Whitehurst is a part of our America's Most Endangered Rivers® series spotlighting the Pearl River.
In the Lower Pearl River system, between Mississippi and Louisiana, there are good things happening. Projects to restore river function and to improve coastal habitats near the Pearl's mouth are either under way or are in the final planning stages. But efforts to build a new dam and lake upstream in the Jackson area are indefensible.
As the Lower Pearl River is receiving some desperately needed restoration, a private-public enterprise is about to unveil its dubious proposal to build a costly dam and lake in the Jackson metro area. If this proposed dam gets approved and funded, it can negatively impact the Pearl all the way to the Gulf.
Great things are happening on the Pearl through public-private partnerships, but the Rankin-Hinds Pearl River Flood and Drainage Control District is supporting the "One Lake" proposal of the private-non-profit "Pearl River Vision Foundation (PRVF)." The PRVF is using public money to promote a dam and lake and to lobby Congress for approval and public funding.
The restoration happening on the Pearl will be undone by a lake and dam. And flooding can be managed more wisely and effectively without a lake and dam. Here is a look at some of the Pearl-related restoration projects:
In Mississippi, some of the earliest projects funded by the BP oil spill settlement were focused on restoring more than 1,450 acres of hard bottom in the Western Mississippi Sound for oyster reef restoration.
The Bayou Heron Living Shoreline project is using $50 million of settlement money to restore and protect shoreline, create new marsh and build oyster bottoms, from the mouth of the Pearl River eastward six miles toward Bayou Caddy in Hancock County.
Two other projects funded by BP settlement money will study the impacts of water movement in the Pearl and the Gulf, the balance of saltwater and freshwater in the western Mississippi Sound, and will model flow in the lower 40 miles of the Pearl. These studies are being undertaken by Mississippi State University, Mississippi Department of Environmental Quality and private contractors. Modeling freshwater flow in the Lower Pearl is important for predicting salinity and oxygen levels critical to the health of the coastal estuaries and the Gulf Coast's recreational and commercial fisheries, and is foundational to the ultimate success of tens of millions of dollars-worth of oyster bottom and marsh creation work underway in the western Mississippi Sound and in southeastern Louisiana.
In 2014, the Louisiana legislature created the Lower Pearl River Ecosystem Study Commission to examine the conditions of the Lower Pearl and its needs for protection and preservation. Around that same time, St. Tammany Parish commissioned the Stennis Space Center to conduct a Lower Pearl River flow-study to help predict impacts from river flooding and storm surges.
In 2016, Congress transferred to Louisiana the Pearl River Navigation Canal project, below Bogalusa, so Louisiana could begin removing obstructions from the channel. Removing obstructions will open up more miles of important fish habitat than any other restoration project under consideration on any other river system in the five Gulf states.
Louisiana's master plan for coastal restoration includes shoreline protection projects to slow erosion in the Biloxi Marsh. Also, marine resource agencies in Louisiana and Mississippi are collaborating to use dredge material to rebuild eroded land in St. Bernard Parish. Ongoing and future restoration depends on having enough freshwater from the Pearl — with the right volume, flow and timing. The Mississippi Commission on Marine Resources understands, and in 2015 passed a resolution against further inland damming on the Pearl and other coastal rivers. The Louisiana Oyster Task force understands, too, and in 2016 wrote a letter asking the Louisiana Department of Natural Resources to be ready to perform a review of the "One Lake" project when the proponents publish their draft Environmental Impact Statement later this summer. These agencies are rightly concerned.
Despite existing disruptions of the Pearl River, including the 53-year-old Ross Barnett Dam and Reservoir, meaningful river restoration is happening. The Pearl River can be improved, and its water quality and flooding can be addressed without further degrading this important Coastal Plain river. Smart projects are at work on the Pearl and more are on the horizon. Further altering the Pearl's freshwater flow with more damming is counterproductive for ecosystems and even for flood control. State and federal decision makers, industrial and recreational users of the Pearl, local governments, tourism and commercial fishing interests, all need to acknowledge that the Pearl is in danger and needs to be protected for all of its beneficiaries, not just those looking for new government subsidized development opportunities in the floodplain.
---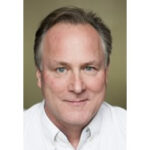 Author: Andrew Whitehurst, Gulf Restoration Network
 Andrew Whitehurst is Gulf Restoration Network's Water Program Director and works on water and wetland issues from Madison, MS.