Progress for the Endangered Mobile Basin
Wednesday, May 17th, at 9 AM there's a hearing at the Alabama statehouse on a bill supporting the water plan. Take action and express support for a good water management plan in Alabama.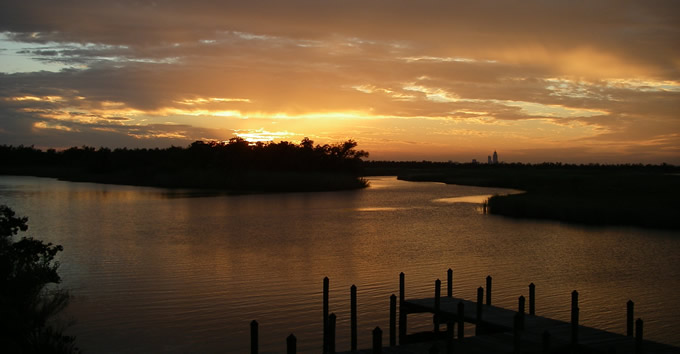 Guest post by Mitch Reid, Program Director at the Alabama Rivers Alliance, is a part of our America's Most Endangered Rivers® series spotlighting the Mobile Bay Basin.
For years, the Alabama Rivers Alliance and our partners have been working to get Alabama to develop a statewide water management plan that protects the flow of water in our rivers and streams. This effort really ramped up in April of this year when, on Rivers of Alabama Day, American Rivers listed the Mobile Bay Basin as one of America's Most Endangered Rivers® due to a lack of water planning.
In response to this designation, people from all over the state, and indeed the country, have taken up the call for Alabama to do a better job at managing its water resources. This message was front and center as we visited state legislators on Rivers of Alabama Day and, in response, State House Representative Patricia Todd filed the Alabama Water Conservation and Security Act (HB577). This important piece of legislation requires the state to balance water uses with the needs of the rivers to ensure they remain clean and functioning, and it defines the flow conditions during which the state must enforce limits on water use in order to protect all users and the rivers themselves. The support for this bill from the conservation community has been robust.
Even though the bill was filed late in the session, Representative Sessions, Chair of the Alabama House Committee on Agriculture and Forestry, has decided to take it up and hold a hearing to discuss the issue. The hearing is set for Wednesday, May 17th, at 9 AM in Room 410 of the Alabama Statehouse.  Anyone who is interested is welcome to attend.
Alabama Rivers Alliance will be at this hearing to speak and we would love to have your supportive faces in the crowd. While it is too late to pass this legislation during the current legislative session, this hearing will be an important opportunity to inform the committee about the status of water planning in Alabama and the need to protect our rivers. We anticipate that this hearing will spur conversation throughout the summer (including during American Rivers' Mobile Bay Basin Rivers Month), and we intend to bring the legislation back next year.
We appreciate the work that Alabama House Representative Todd, Representative Sessions, and Speaker McCutcheon have done on this issue.
You can help too! Act now to tell Governor Kay Ivey and the Alabama legislature to pass strong protections for the flow of water necessary to sustain and protect the amazing biodiversity of the Mobile Bay Basin and the people who rely on this system.