Removing Five Million Tons of Coal Ash
North Carolina's Yadkin River is endangered by five million tons of Duke Energy's coal ash sitting in unlined pits along the river's banks. But a legal settlement in early October will help change that.
Duke Energy's Buck coal plant sits on the banks of the Yadkin River in central North Carolina just off Interstate 85, about fifty miles upriver from the head of the Pee Dee River, one of America's Most Endangered Rivers® for 2016.
The Yadkin is endangered by five million tons of Duke Energy's coal ash sitting in one hundred and seventy acres of unlined pits towering above the river's banks. In a settlement between Duke Energy and environmental groups in early October, that ash will be excavated and recycled for safe use in concrete.
These coal ashpits are part of the Buck Steam Station, named for James Buchanan "Buck" Duke. The coal plant was built in 1926 and burned coal for four score and seven years, until 2013. In the 1950's Duke began storing the ash left over from the coal combustion process in a series of unlined pits held back from the river by a series of earthen dams. On the other side of those ponds was a small rural community, of houses on well water, named Dukeville. Today, Duke's own engineers assess that the site leaches over 70,000 gallons a day of contaminated groundwater a day into the Yadkin River.
Yadkin Riverkeeper first began investigating the Buck site in the spring of 2014, after they were first responders on the Dan River spill where a broken stormwater pipe at a Duke Energy facility in north-central North Carolina shot tens of thousands of tons of coal ash into that river. As we investigated two things became clear very quickly: The dams that were supposed to hold back the coal ash leaked and residents on well water next to the site had high levels of contaminants associated with coal ash in their wells.
Yadkin Riverkeeper filed state and federal lawsuits against Duke Energy in 2014 to force the clean up of these leaking unlined pits to protect the river and groundwater surrounding the site. In October 2015, a federal judge ruled that those suits could go forward because the state of North Carolina was not diligently prosecuting water quality issues at the site.
In the spring of 2015 over seventy families in Dukeville received letters from the state of North Carolina telling them not to drink their water. Then, as a part of our lawsuit, it was revealed that the governor's staff had called the state toxicologist to the Governor's mansion and pressured him to change those recommendations. Then the Governor's chief of staff accused the toxicologist of lying under oath. Then the state epidemiologist, the toxicologist's boss, resigned in protest, defending her staff and saying that the Governor's administration was "misleading the public".
Through all this, families around coal ash sites across the state have been living on bottled water provided by Duke Energy since that time and are now required by state law to receive municipal water or house filtration systems by 2018.
Our hope is that Duke Energy's choice to excavate and recycle the ash at Buck will be an example to other utilities across the country that are studying what to do with their own ash. They have the chance to take proactive action and avoid ending up, as Duke did, pleading guilty to federal Clean Water Act crimes and being fined $102 million dollars by the federal government.
We hope other utilities will not have to suffer half a billion dollars of divestment and blacklisting by the world's largest sovereign wealth fund because they do only the minimum that the law requires to protect neighbors and rivers. Duke Energy suffered this indignity just a month ago, in September of 2016, after Waterkeeper Alliance members told the story of neighbors living on bottled water around Buck Steam Station to the Norwegian Parliament's Council of Ethics, who specifically censured Duke for their handling of coal ash in North Carolina.
The painful example of North Carolina's coal ash fight may show a better way. If utilities across the country take proactive steps to protect neighbors and rivers it will bring our nation's coal power era to a close with dignity.
In the end what we saw at Buck was neighbors, environmentalists and investors telling utilities saying the same thing in different ways: protect our wells, rivers and portfolios from coal ash contamination.
---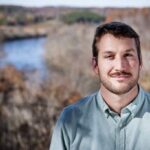 Will Scott, Yadkin Riverkeeper
Yadkin Riverkeeper's mission is to respect, protect and improve the Yadkin Pee Dee River Basin through education, advocacy and action. It is aimed at creating a clean and healthy river that sustains life and is cherished by its people. For more information, visit YadkinRiverkeeper.org