Do you have a river, stream, lake or beach that's near and dear to your heart? So do many people – and unfortunately, when people visit rivers en masse, things often get left behind.
Fortunately, it's easy to get involved and clean up the rivers that matter to you. American Rivers helps set up cleanups around the country throughout the year with our National River Cleanup campaign. Don't see a cleanup on your river? Don't worry, you can start one with support and cleanup supplies from us!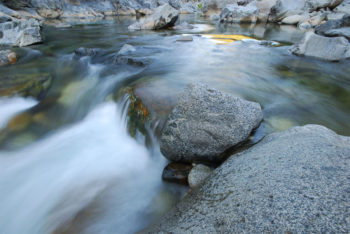 Here in California, we're partnering with Friends of Marsh Creek to host a big cleanup in Contra Costa County on September 19, during Coastal Cleanup Day. Hundreds of cleanups are happening that day throughout the state, and you can find another coastal cleanup (and some inland ones) near you here.
What if you live in the mountains, far from the ocean? September 19 is also the Great Sierra River Cleanup, where dozens of groups throughout the Sierra host cleanups. You can find a sierra cleanup here.
So get out there, find a river you love, and show it how you feel with a cleanup. If you're in California, join thousands of other river lovers on September 19!