Ashley RiverFest Lets First-Time Visitors Test the Waters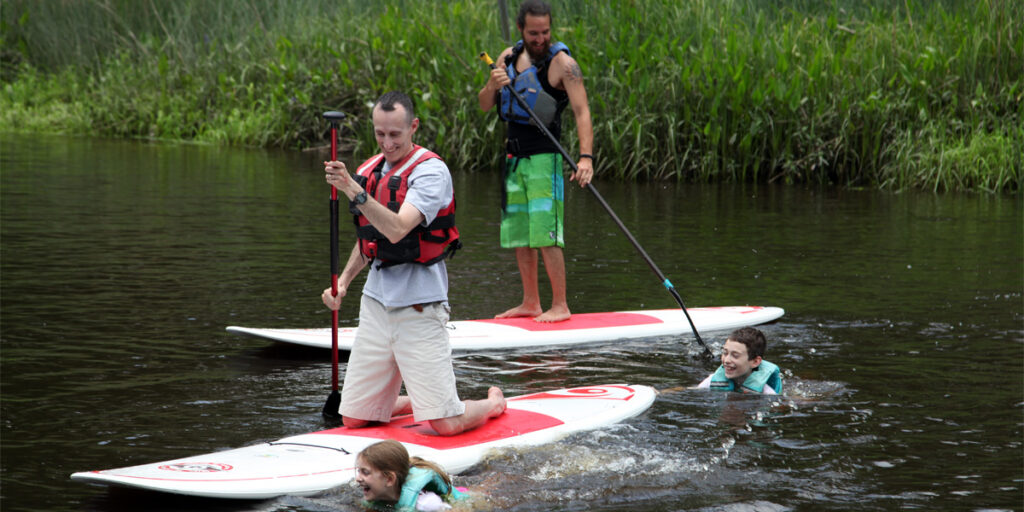 American Rivers and a diverse group of local partners are developing a Blue Trail for the Ashley River in South Carolina. Guest blogger, Howard Bridgman, former Summerville Town Council member and founding member of the Ashley Scenic River Advisory Council, writes about our work to connect local communities to the river through recreation and finding ways to ensure its long-term health.
---
Ashley RiverFest attendees got a glimpse of the river's history as well as the chance to experience some of the ways they and their families could enjoy the Ashley River Blue Trail right now.
The RiverFest was held at Jessen's Landing and Colonial Dorchester State Historic Site on Saturday May 16. Volunteers from organizations throughout our river community pitched in to make sure that everyone had a great time on the river – especially those who were experiencing it for the first time. RiverFest attendees were treated to free kayak or standup paddleboard rentals from Nature Adventures Outfitters, which were generously sponsored by the Oakbrook Civic Association and Mark Facklam, a local businessman who plans to start a livery on the Ashley River. For those who wanted to take a more leisurely approach to exploring the river, members of the Oakbrook Rotary Club were offering power boat tours. All four power boats were busy all day, and more than 100 people opted to try a paddling adventure.
New groups and participants added new energy to the event, which doubled attendance over last year's records. The Charleston Waterkeeper and Berkeley County Blueways set up displays to share news about their important conservation work. Attendees also saw performances from Edisto Indian dancers, story-telling by the Gullah Lady, the B.E.A.U.X. Hawks Drum Corp, and H.L Hunley Traveling Exhibit of the famed Civil War submarine.
Visitors were also treated to a glimpse of the river community's history. Colonial Dorchester State Historic Site Manager Ashley Chapman organized an exhibit of colonial-era life that let visitors tour a Revolutionary War encampment, see troops in period uniform, and explore the daily lives of colonial era residents. The event also featured hourly demonstrations of cannon fire by the Second Company of the Georgia Artillery.
Looking forward, American Rivers is in the process of creating a paddler's map of the river that will highlight access points, currents, sight-seeing landmarks as well as insight into some of the rich history of the river. Find more rivers to explore at bluetrailsguide.org