7 Ways to Safely Recreate Again
With parts of the country and the West slowly, we know people are loading up trailers and trucks, putting air in tires and crafts, dusting off sun hats and heading out the door to visit places they miss.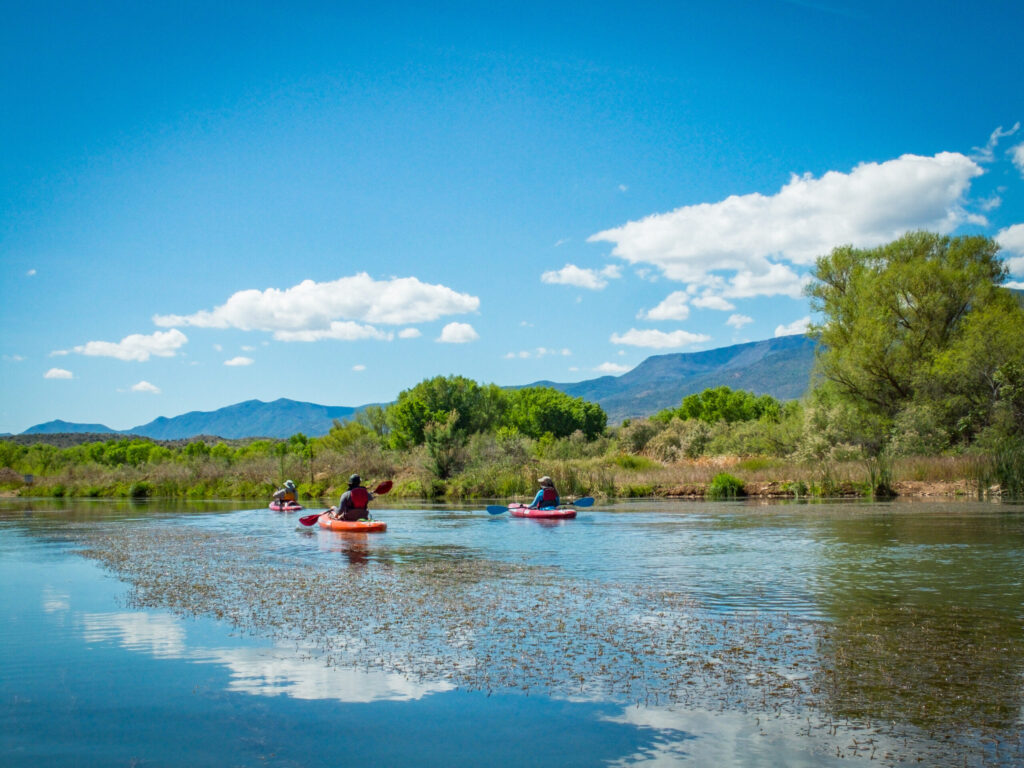 With parts of the country and the West slowly, tenuously re-opening, we know people are loading up trailers and trucks, putting air in tires and crafts, dusting off sun hats and heading out the door to visit places they miss, and do the things that make them feel whole.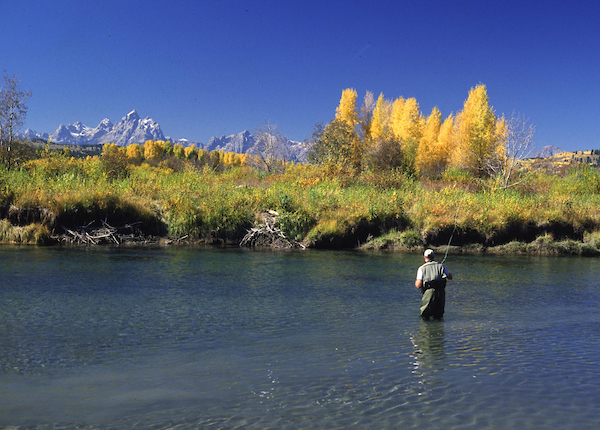 But the world has changed, is indeed still changing underfoot, and in our desire to get back out there, the checklist of what to bring might be better served as a checklist of how we recreate in ways that are thoughtful and considerate not just toward the places we go, but the people we encounter there.
With that in mind, and in celebration of June as National Rivers Month, we compiled tips for recreating thoughtfully during a time when COVID-19 is causing stress for, well everyone, but especially front-line workers and small, rural communities at the gateway to popular recreation hotspots.
1) Consider Your Impact
This isn't a new concept; for those of us who rely on wild lands and rivers for our well-being, we know how critical it is that we care for them—that we move consciously through them and measure our gains with the long-term impacts our presence may pose. That same ethos can serve us well in the time of COVID if we expand our lens to the gateway communities that often rely on places we love for revenue from tourism, and are also often rural, with limited health and emergency resources. It's the job of every recreationist now (and perhaps always) to consider how their added presence in a place contributes or detracts from the community (or communities) that call that place their permanent home by knowing and respecting all local guidelines and restrictions for going out and recreating. And, of course, by following #6.
2) Forget the Parks
In a recent article for High Country News, Craig Childs wrote: "Forget the parks; seek out the spaces in between, the backyards and alleys. It's a great time to explore an irrigation ditch or the woods at the edge of town — to see what's around you…". Let Craig's charge serve as a challenge: what nearby plot of public land or stretch of river, back alley or small park, might not be "the best", but that you could come to know without putting others, or yourself, at risk?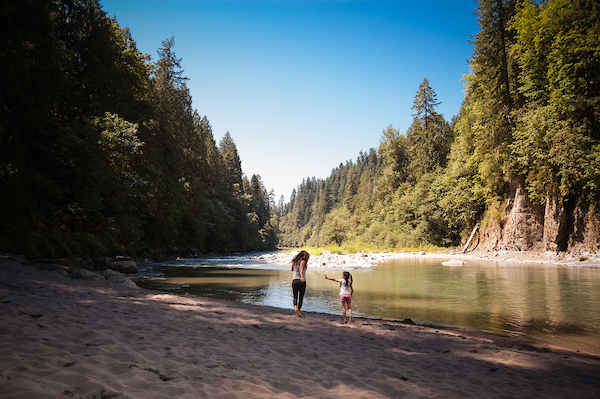 3) Stay Close (to home)
In many states, recreationists are restricted in terms of how far they can travel to ride a bike or get on the water. In Colorado, for example, residents were encouraged to travel no more than 10 miles from home to recreate. Even as those restrictions change, and they will, we know that people visiting hotspots and then travelling home, or coming from a hotspot to a rural mountain town, is part of how the virus spread in the first place. Those places will remain (if we fight for them – see #7), and now is the time for patience.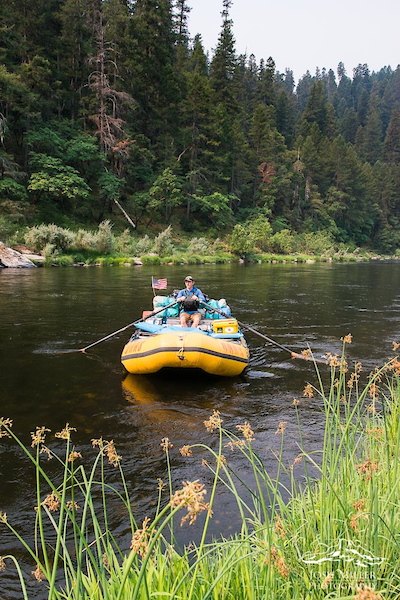 4) Take Some Distance (from others)
You can honor social distancing recommendations and still be out. Get creative. Consider small crafts, like packrafts or kayaks, rather than cramming big crews into one raft. Enjoy smaller groups of friends. Maybe take some alone time. Consider non-peak hours – set the alarm earlier, or take an off-hour lunch break. Maybe your new at-home schedule means you can recreate during the week days, and log Zoom calls on the weekends. Whatever the trick, keep away from the crowds, and when you can't – wear a mask. Masks are more about keeping others safe around you than protecting yourself (think #1 here).
5) Look close, hold still
Writer Krista Langlois recently penned a piece called "The Beauty of Staying Still" for the Adventure Journal. In it, she argues for the intimacy that comes with slow, unstructured time spent in a place, and offers up an alternate way for understanding our current reality: "staying still doesn't have to be a sentence. It can be a gift."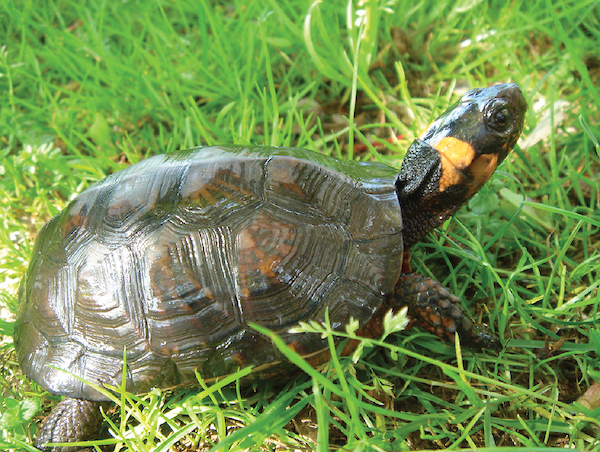 6) If You're Sick, Please
We probably don't have to say it, but we will, because even if you think you're being cautious, this wildly contagious virus is outmaneuvering our understanding of it. Even if you think "aha", I'll go solo, any encounter with people or the places they visit can put them at risk. Stay home and off the trail for at least two weeks. Rest. Get well. And, while you're staying the course and making sure you don't expose others, become a couch warrior for the places you can't wait to visit once you're able and allowed.
7) The Fight Goes On
Take some of the time at home to get educated, up-to-speed, and to advocate for the rivers and places you miss. They aren't going anywhere, unless we let them. If we stay vigilant, those sanctuaries will still be there when we can visit again without putting communities and fellow humans at risk. When it comes to rivers, there are some things you can do at home, starting today. First, thank Senators Udall and Heinrich for introducing a bill to designate the Gila River in New Mexico as Wild & Scenic. Next, let's protect our vital headwaters streams by opposing the rollback of the Clean Water Rule. Finally, discover how rivers act as an economic engine, for nearly every small town and city across the country.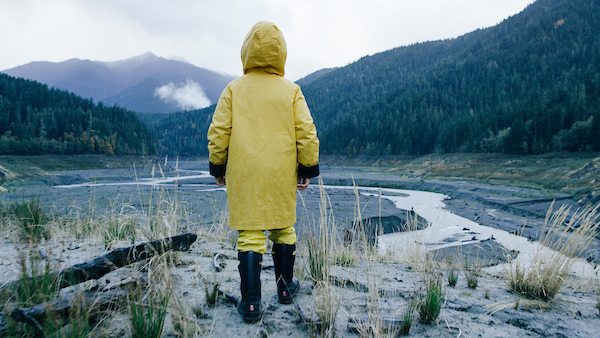 Finally, don't forget what rivers mean—all the ways they matter. Sure, they're important for bringing you together with people care about. But they're also timeliness in a way this pandemic isn't. That gentle rocking of the boat, the technicolor reflection at last light, the soothing (or unnerving) churn of water in motion—those are things that have been and will be well beyond this pandemic. Lean into the memory and solace of them. Lean into each other. We're all on this wild ride, this river, together—even if we're in different boats.