Alice's Garden: Solutions for Clean Water in Milwaukee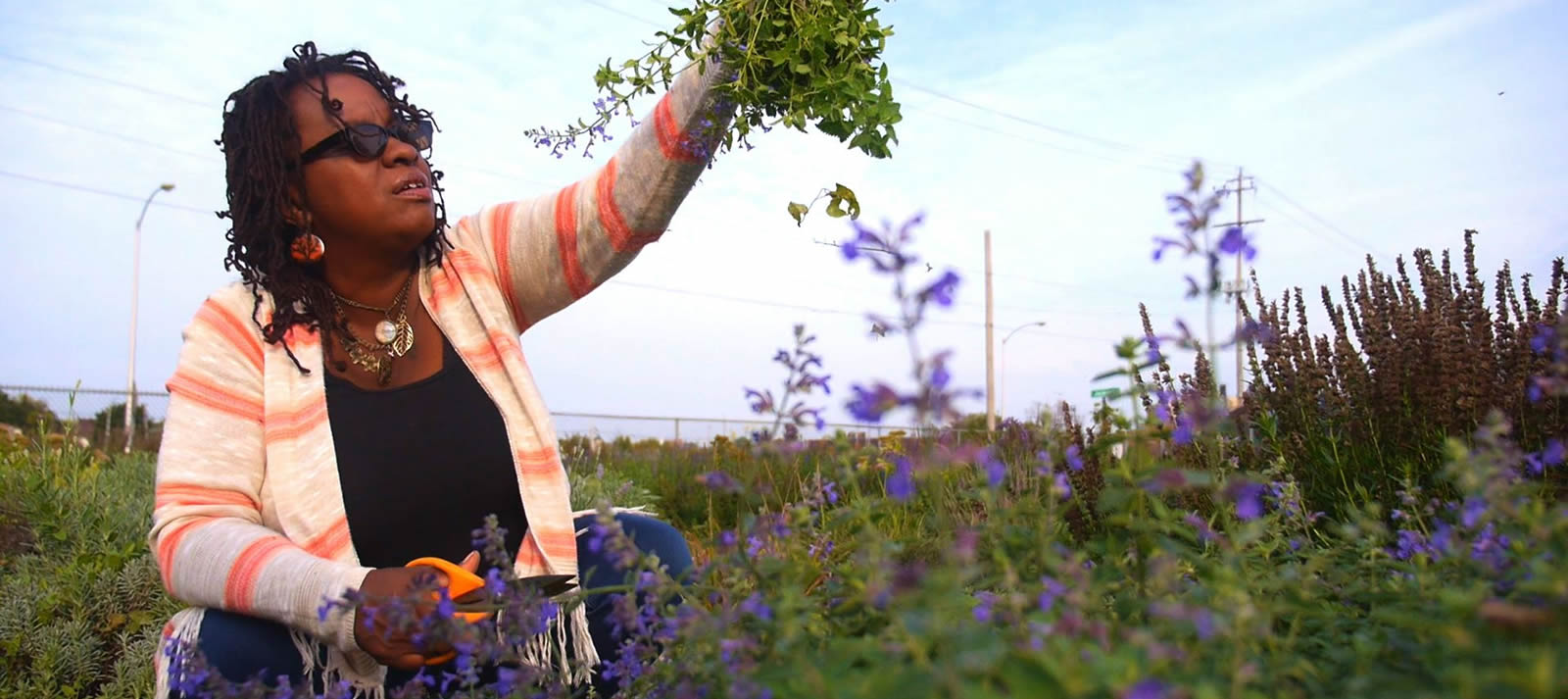 Meet Venice Williams, executive director of Alice's Garden, a community garden in Milwaukee. In our new film, produced in partnership with Milwaukee Water Commons, Venice shares her connections with rivers and water, and shows how the garden is using innovative water solutions that are a model for other communities nationwide.
"I awaken, hopeful. I go to sleep, filled with hope…It's not an easy journey…but I know that my great-great-great granddaughter will be sitting in a better place and having a different conversation when it comes to water and air and land because we're doing the work that we need to do today – and we're not going to stop."

– Venice Williams
Clean Water in Your Community
You can make a difference for clean water and healthy rivers in your own community. Here are some tools and resources to get started:
1. Build a rain garden
A rain garden can be a beautiful addition to your yard, school, community center, or place of worship. Rain gardens help absorb runoff when it rains, keeping stormwater pollution out of rivers and streams.
Download our Rain Garden guide
2. Organize a river cleanup
Join the tens of thousands of volunteers across the country who participate in National River Cleanup®. You can find an existing cleanup, or plan your own. It's a great way to give back to your community!
Volunteer with National River Cleanup
3. Learn more: reports and resources
The following links provide information about how you can ensure clean water supplies and deliver a host of other benefits to your community:
Need more help? Email us at outreach@americanrivers.org
4. Stay connected
American Rivers is working at the local, state and national levels to protect and restore rivers, and ensure safe, reliable clean water. Sign up for alerts and updates to stay connected and informed. You can also join us on Facebook, Twitter, and Instagram.
About Our Work:
Just Water: Healthy Rivers and Clean Water for All
Water is life. Clean water is essential to healthy communities, healthy people, and healthy rivers. Unfortunately, too often marginalized communities lack access to affordable, clean water putting their health and families at risk. Moreover, these communities are often subjected to urban flooding resulting from inadequate stormwater management or, worse still, infrastructure that combines stormwater with sewage overflows inundating people's homes and presenting risks to both health and property.
At American Rivers, we believe all people should have access to healthy rivers and clean water. Through American Rivers' Just Water initiative, we seek to address critical water equity issues facing communities across the country.
American Rivers works with communities that have historically been left out of water-related decision-making and community redevelopment. We listen to and learn from each other in order to identify and develop strategies to address water infrastructure problems important to the community. We also engage water utility and government entities in the process to collaboratively identify opportunities to implement effective water infrastructure solutions.
Connect with us to learn more about our Just Water initiative: email Jenny Hoffner at jhoffner@americanrivers.org.