Southwest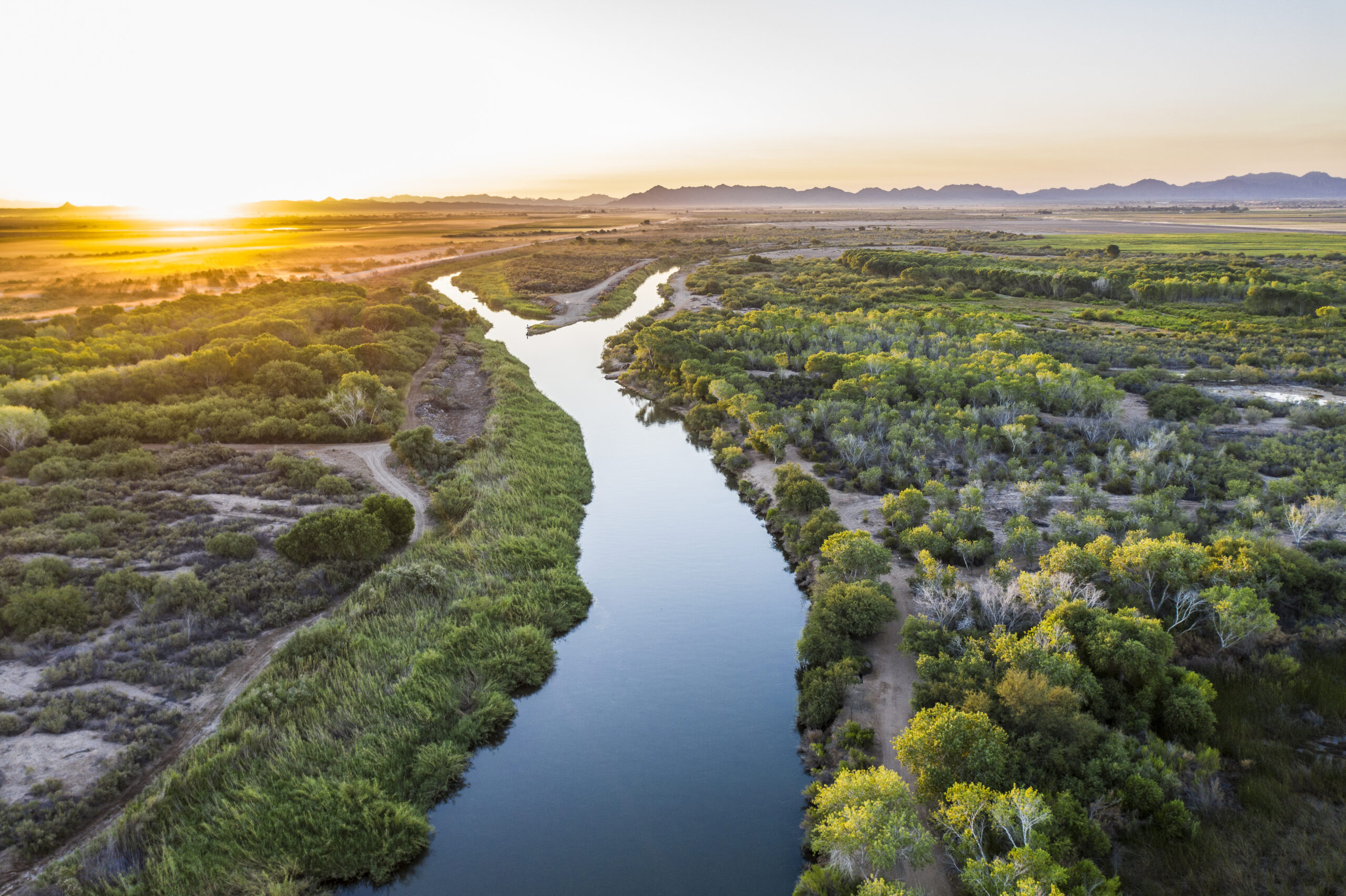 Local communities depend on river habitats as well, and our work expands local access to natural spaces whether in the urban or rural context, the valleys or mountains. California is experiencing the severe impacts of climate change, manifesting in years-long drought, intensified floods and wildfires, and loss of biodiversity.
contact us
SOUTHWEST
1536 Wynkoop St., Suite 321
Denver, CO 80202
From its headwaters in the Rocky Mountains of Colorado and Wyoming, the Colorado River grows from a cold alpine trout stream into an iconic Western waterway, slicing through gorges and meandering through ranchlands on its 1,450-mile source-to-sea journey.
In fact, most of what you know about the American Southwest is shaped by this river, which waters vast farmlands, sustains wildlife and fish, and powers a $1.4 trillion economy. More than 37 million people in seven states and two countries get their water from the Colorado River.
But the river is stretched to its limit. Prolonged drought due to climate change and increasing demand for water threaten economies, degrade our environment, challenge our country's food production, and limit recreation. The Colorado already dries up before it reaches the Gulf of California. Doing nothing will put additional vulnerable ecosystems at risk and trigger water shortages in some of the fastest-growing cities in the United States, including Las Vegas, Phoenix, Los Angeles, and San Diego.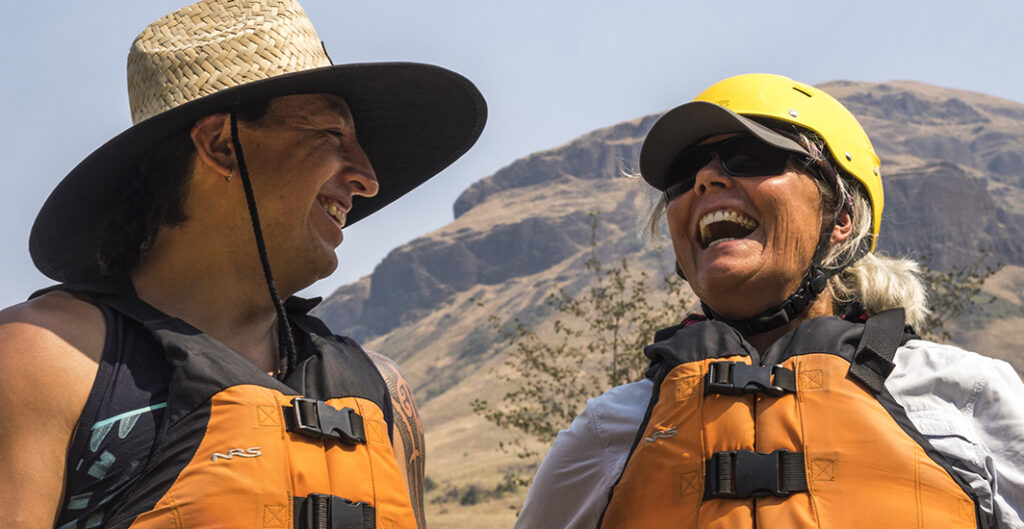 Let's stay in touch!
We're hard at work for your rivers and clean water. Sign up to get the most important news affecting water and rivers delivered right to your inbox. You'll also receive monthly news and action alerts.
Ultimately, we need to learn to live with less water. American Rivers has played a critical role in efforts to protect Southwestern rivers and secure the region's water future. We are a voice for the Colorado River in the media and with elected decision-makers, and we have developed a framework for collaboration that will become even more urgent as the impacts of climate change take hold.
Key Issues
River protection: We are working with local partners and conservation groups to permanently protect rivers under the Wild and Scenic Rivers Act, including the Gila River in New Mexico and Deep Creek in Colorado. [link to more SW River Protection content from existing page]
Restore rivers and ranches: Our work with ranchers in the headwaters of the Colorado River addresses irrigation issues while restoring river habitat for fish and aquatic life. Our success in improving river function and soil health proves that productive ranches and healthy rivers can thrive together.
Water security: American Rivers is an important partner, collaborating with cities' water departments and local groups on innovative ways to capture and reuse municipal water, and restore local creeks to keep the ecosystem healthy.
Funding the Colorado Water Plan: Colorado has an essential roadmap for managing and improving the state's treasured rivers, lakes, and streams — and establishing a path toward water security. American Rivers and coalition partners advocate for long-term funding solutions to fully implement the Colorado Water Plan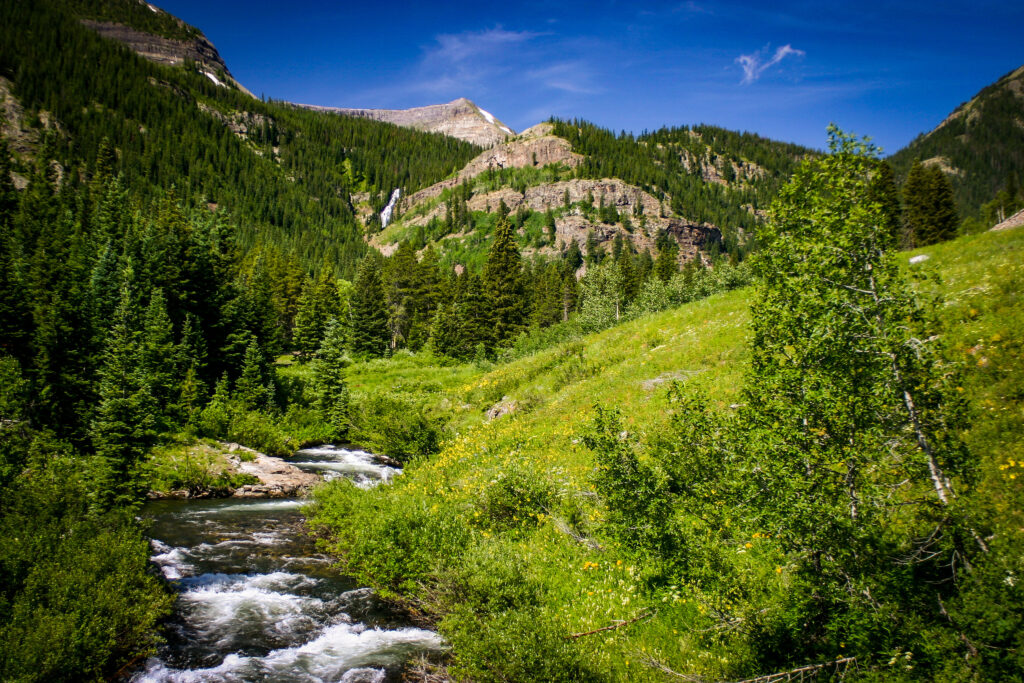 COLORADO WATERSHED RESILIENCE TOOL
To help conservation organizations, practitioners, policy makers and others identify opportunities to improve watershed resilience in Colorado, American Rivers partnered with the Colorado Natural Heritage Program to create the Colorado Watershed Resilience Tool that is a planning guide that provides mapping data to identify opportunities to improve watershed resilience through riparian, meadow, wetland and instream restoration and protection at the watershed scale.
Track record of success
Protecting our last wild places: We work with local partners and conservation allies to ensure that harmful development doesn't endanger rivers or water. Wild streams in Colorado's iconic Maroon Bells-Snowmass Wilderness will stay dam-free forever after we stopped the development of two new dams, and we helped put an end to plans to build a tram in the Grand Canyon.
Planning for a future with less water: American Rivers helps cities like Tucson find ways to manage water with greater flexibility and efficiency so that people and habitats will have the water they need for the future. We played a key role in developing a Drought Contingency Plan that will help avert an immediate water crisis across the Southwest.
Award-winning films tell the story of a river: Our films shine a national spotlight on critical river-related issues. We have told stories in English and Spanish about the deep connections migrant farm workers in Arizona have to the Colorado River, how ranchers in Colorado are doing more with less water, and the links between farming and water in the Sonoran Desert.
Collaborating with stakeholders: Our success is rooted in pragmatism. We partner with a coalition of community leaders, environmental and agricultural leaders, recreation groups, Native American tribes, and city decision-makers to share ideas and develop common-sense solutions. Together, we find win-win solutions that are best for the river and the Southwest.