Indigenous Women's Leadership Network Gets on the River
"When strong Indigenous women come together, we support each other through tears, laughter, and prayer."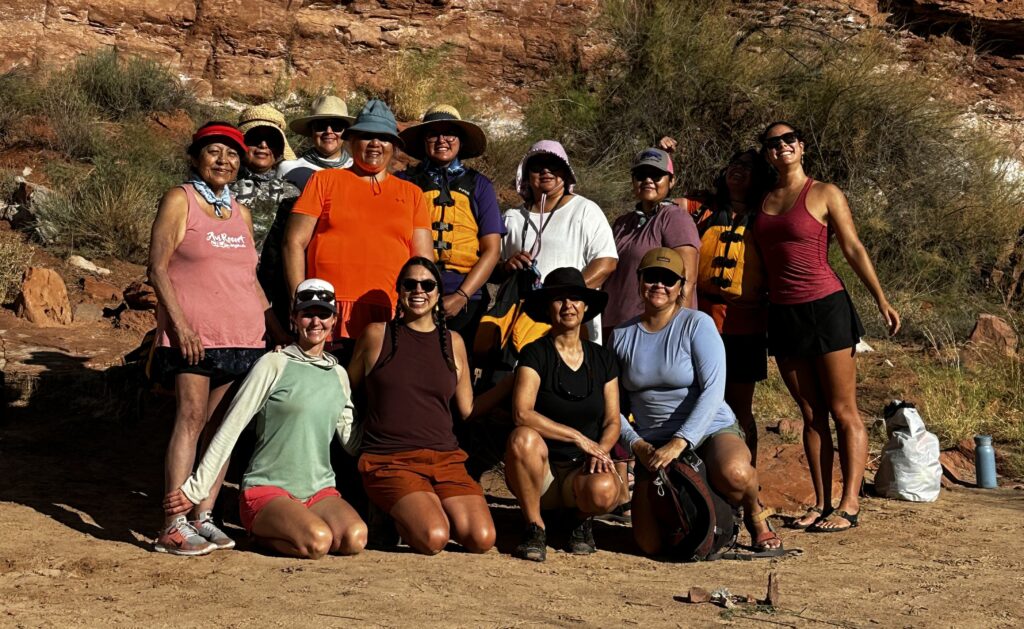 On an early morning in late summer, with already a hint of fall in the air, the inaugural Indigenous Women's Leadership Network (IWLN) river trip pulled away from the Sand Island launch on the San Juan River in southern Utah, along the border of the Navajo Nation. All river trips hold the promise–and very often manifest a reality–of experiencing something magical. There's nothing quite like being on the water, sinking into the rhythm of nature's time, and sharing the river with others. Anyone who's been on a river trip can attest to this.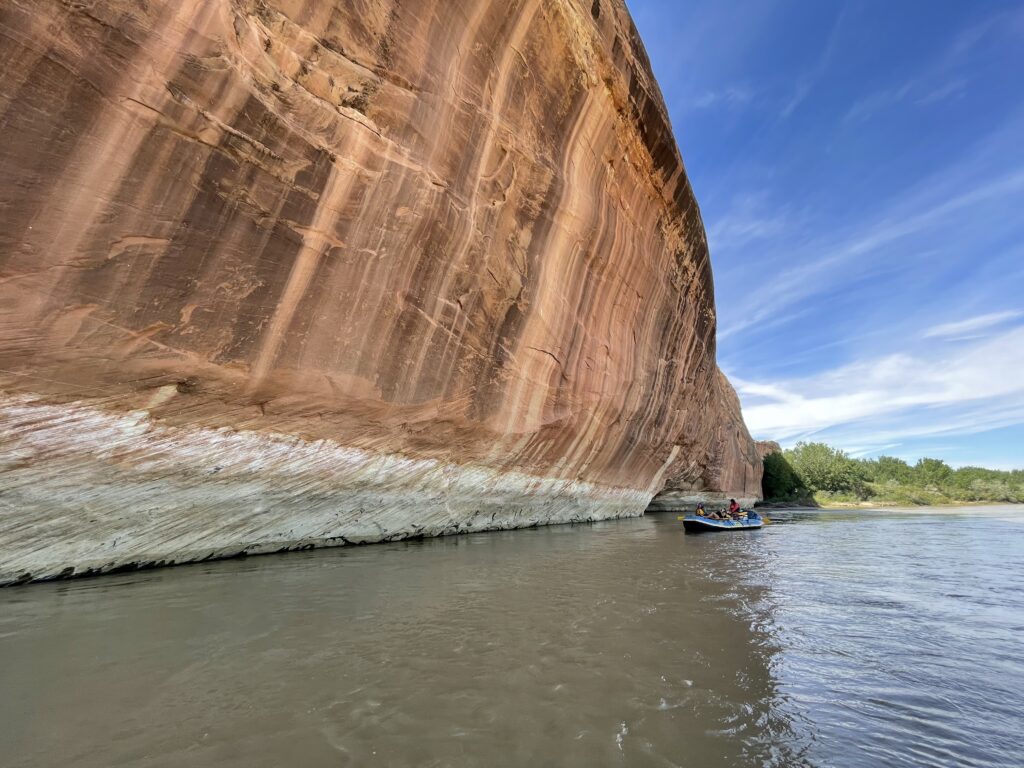 This trip held a particularly unique promise: To provide a fully funded opportunity for Indigenous women leaders and other emerging women leaders who work in the Colorado River basin, to experience a tributary of the Colorado River firsthand and to connect with one another. This trip was composed of all women, including the five river guides. Eleven of the 13 participants and one river guide were Indigenous. Four generations and eight different Tribes were represented in the group. It's hard to overstate how exceptional this is for a river trip, which has historically been and remains a male and white-dominated space. Furthermore, it's telling that while many of the women on the trip have spent their careers advocating for the waters in the Colorado River basin and for Tribes' access to them, some have never been on a river trip in the basin themselves. To state the obvious, this needs to change.
This, amongst many other related changes, is IWLN's vision. IWLN seeks to "create a platform for Indigenous women working on water and natural resource issues in Indian country to mentor and inspire each other, exchange information, build and refine skills in leadership, and to facilitate a succession of Native women in positions of leadership in their community." Started in 2021, it is a project catalyzed by the Water and Tribes Initiative. IWLN provides a variety of opportunities including professional development trainings, networking events, and–beginning this year–an annual river trip.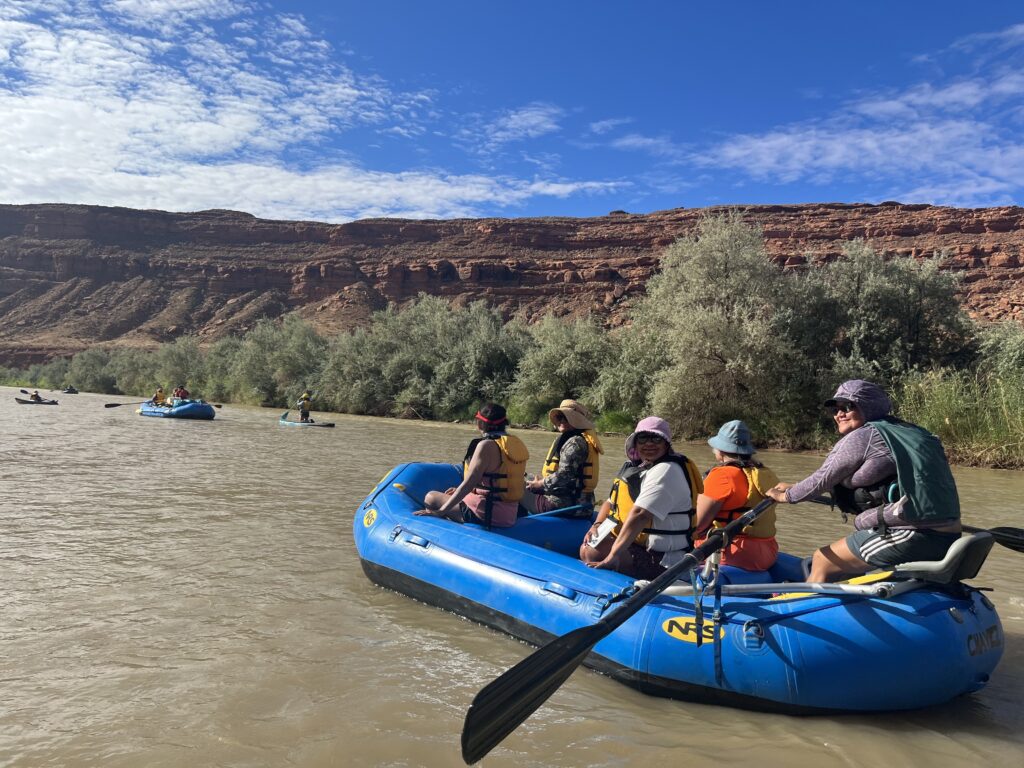 It's easy to say that this trip was transformative. We spent four days and three nights together, traveling 27 miles along the San Juan and through the ancestral lands of the Hopi, Navajo, Ute, Paiute, Puebloan people, and others. The intentionally intergenerational group was composed of current and previous Tribal Chairwomen, water lawyers, conservationists, and grassroots community leaders. To be able to experience the waters that we work on, largely from afar, in direct ways—to play in it, to pray to it, to listen to it, to witness the other living beings it supports, and to learn new skills in how to interact with it—was incredibly powerful.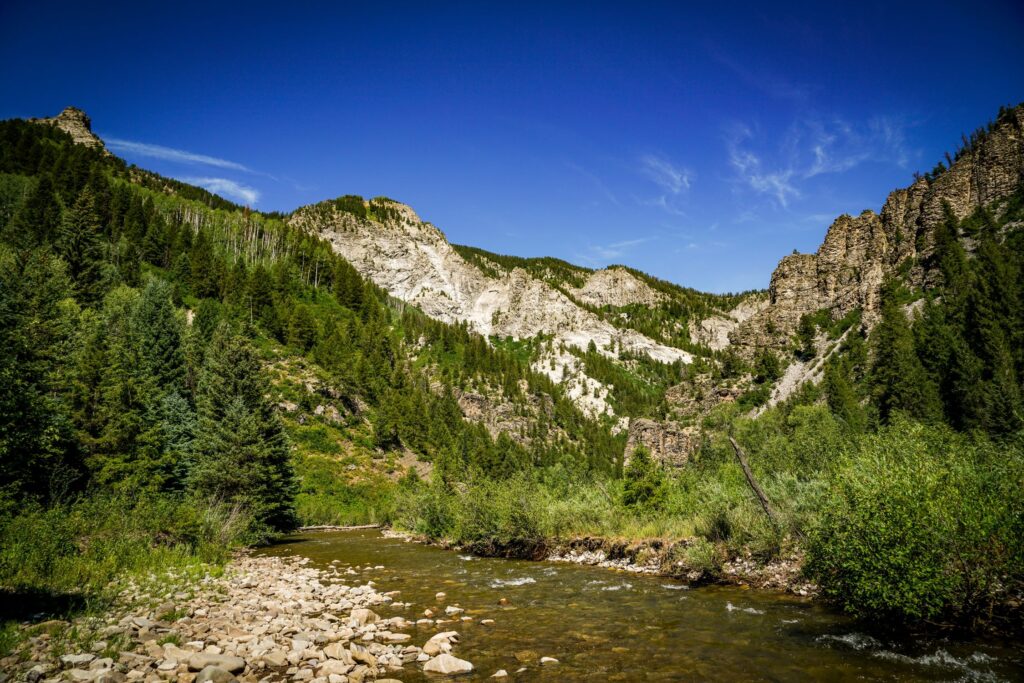 Let's stay in touch!
We're hard at work in the Southwest for rivers and clean water. Sign up to get the most important news affecting your water and rivers delivered right to your inbox.
While there was discussion of water policy and current issues, the primary goal of the trip was to facilitate this shared experience with the river and to connect with one another. We had nightly group conversations on issues ranging from Tribes and the Colorado River, to mental health, to how to support each other in advocacy work. And, of course, there were shared meals, sing-alongs, and laughter all along the way. Indeed, the promise of experiencing something magical together on the river became reality. And the reality is that this must be the first of many IWLN river trips to come.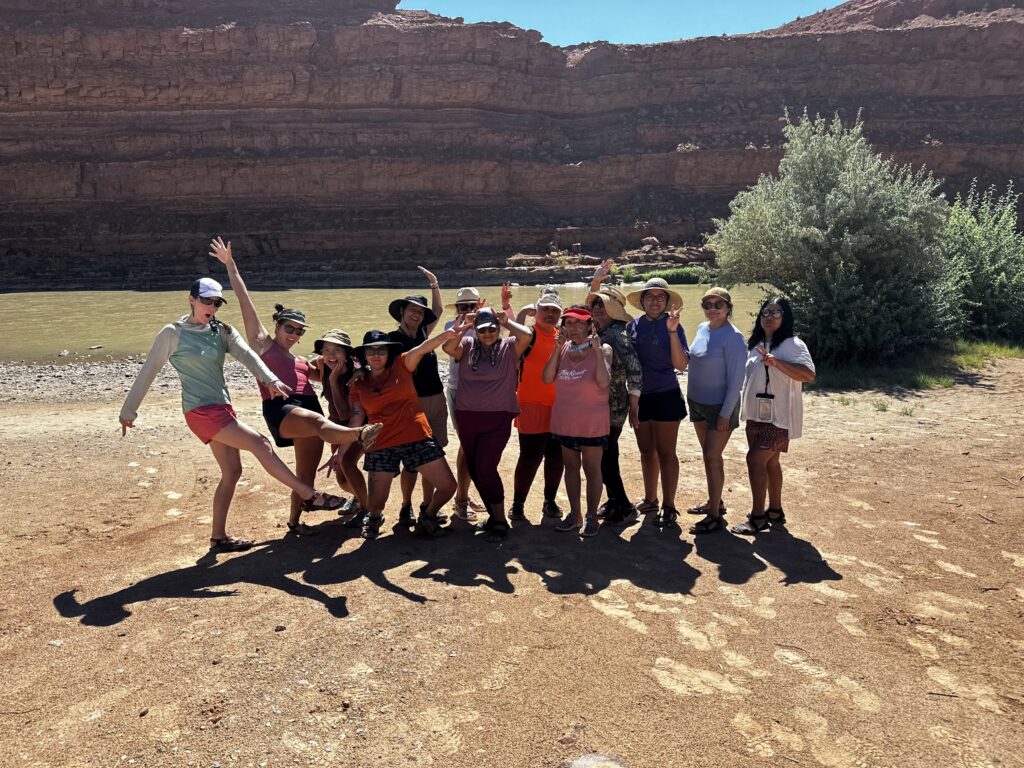 "Spending time on the river surrounded by strong, wise, and caring Indigenous women was pure medicine, and felt so sacred."
Learn more and get involved in the Indigenous Women's Leadership Network.
This San Juan river trip was made possible by the support of American Rivers and Planet Women.
This blog is co-written by Tahlia Bear and Mira Barney of IWLN, and Rachel Ellis of American Rivers.