A Vote for Problem-Solvers
Today our team at American Rivers went to work to protect rivers, just like yesterday – and just like we will tomorrow.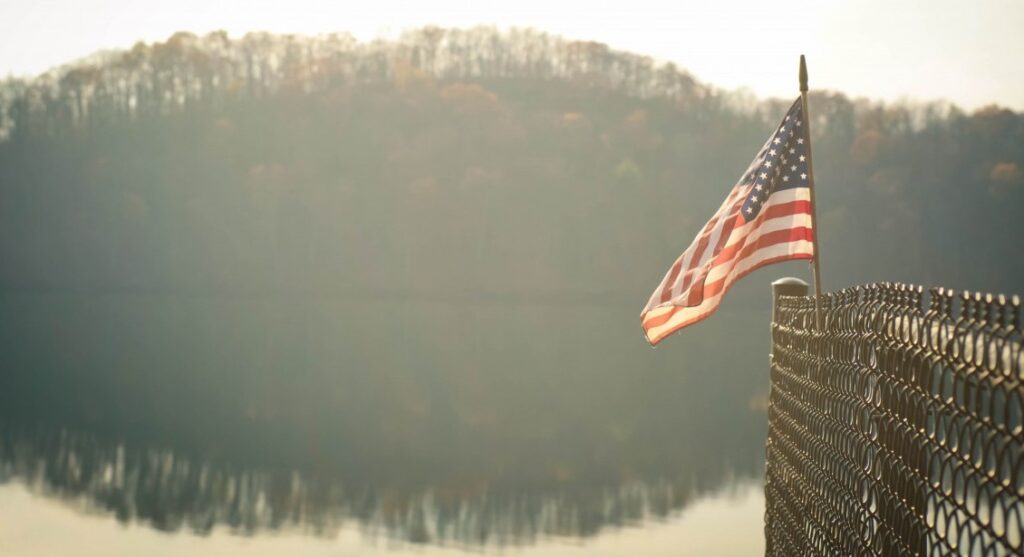 Election Day 2022 has come and gone. Today our team at American Rivers went to work to protect rivers, just like yesterday – and just like we will tomorrow.
We are a nonpartisan, practical organization full of individuals who work with anyone interested in advancing policies and projects for healthy rivers and healthy people. Practical is the word that rings the loudest today.
This election season defied a lot of predictions. The President's party loses on average 26 seats in the midterms for the U.S. House of Representatives. Further, global inflation has demonstrated voters' resounding rejection of incumbents repeatedly in 2022. So, the odds were in favor of Republicans easily winning the already slimly Democratic-held U.S. House and U.S. Senate.
As of this writing, Democrats are expected to have their best midterm with a Democrat in the White House since 1950 and the Republicans will likely take the House, and still could make a play for the Senate.
In the House, Republicans flipped eight previously held Democratic seats (FL-7, FL-13, GA-6, NJ-7, TN-5, TX-15, VA2, and WI-3) and are leading in eight others (AZ-2, IA-3, MI-10, NY-3, NY-4, NY-17, NY-19, OR-5). Democrats flipped six Republican seats (IL-13, MI-3, NM-2, NC-13, OH-1, TX-34) with leads in four others (AZ-1, CA-41, CO-8, WA-3).
The Senate now stands at 48 Democrats to 48 Republicans with three races yet to be called in Arizona, Georgia (where we expect a December run-off), and Nevada.
So, the bottom line is we don't know who will govern each chamber of Congress at this moment, but no one can legitimately claim a national mandate or broad support from voters.
And I think that uncertainty is a message in and of itself. The American people aren't really thrilled with either party. The rhetoric has driven leaders away from addressing the most pressing issues – including climate change, injustices, and loss of nature — towards scoring political points.
Here is the reality that I think most everyone sees:
CLIMATE CHANGE: Extreme weather is happening more often as climate change settles in. According to the U.S. EPA:
Nine of the top ten warmest years on record have occurred since 1998,
Heat waves are occurring three times more often than they did in the 1960s,
A higher percentage of precipitation in the US has come in the form of intense single-day events. Nationwide, nine of the top ten years for extreme one-day precipitation events have occurred since 1996.
Floods have generally become larger across parts of the Northeast and Midwest and smaller in the West, southern Appalachia, and northern Michigan. Large floods have become more frequent across the Northeast, Pacific Northwest, and parts of the northern Great Plains, and less frequent in the Southwest and the Rockies.
In my home region of Appalachia, we have seen deadly flooding becoming a greater risk every year with a combination of climate change, mountainous topography, and economic decline that has come about as people failed to transition away from coal as it became less competitive.
PERMANENT DROUGHT: Lake Mead and Lake Powell – which together release two trillion gallons of water to cities and farms each year – are at their lowest point since the dams were built. The federal government just issued a warning to the seven states (CA, CO, UT, WY, NM, NV, and AZ) that they will consider changing the way water is released unless the states can agree to a reasonable plan to deal with this reality. Failure to find an agreement has severe implications to the millions who depend on those reservoirs for drinking water, the millions who depend on the hydropower for energy, not to mention all who depend on those farms for their food. It threatens species, water affordability, and some of our most iconic places, like the Grand Canyon.
The solutions aren't easy and that is why American Rivers will work with our political leaders to try to reduce the rhetoric and work together to find a real path forward.
WILD FIRE: According to National Atmospheric and Oceanic Administration, "Research shows that changes in climate create warmer, drier conditions, leading to longer and more active fire seasons. Increases in temperatures and the thirst of the atmosphere due to human-caused climate change have increased aridity of forest fuels during the fire season."
We know river health starts with forest heath. Uncharacteristically intense wildfires can change the course a river takes, erode its banks, disrupt biological processes, and fill reservoirs with excess nutrients and sediment. More intense fires endanger our rivers and water.
We need decision-makers who are willing to work together to find scientifically based solutions and this is what American Rivers will continue championing. We need our leaders to end the rhetoric and start to work together to find a real path forward.
Last night, voters sent a message to Congress that they need political leaders to work together to address the real issues that are impacting our lives. They want leaders to be thoughtful about our future and get to work.
Now, back to the practical work of American Rivers.