No matter where you live, you're feeling the impacts of climate change. And chances are, you are feeling the impacts of climate change through your rivers, creeks, and water supplies.
The stakes couldn't be higher, as dangerous floods threaten communities, drought puts livelihoods at risk and fish and wildlife are pushed closer to extinction as streams dry up.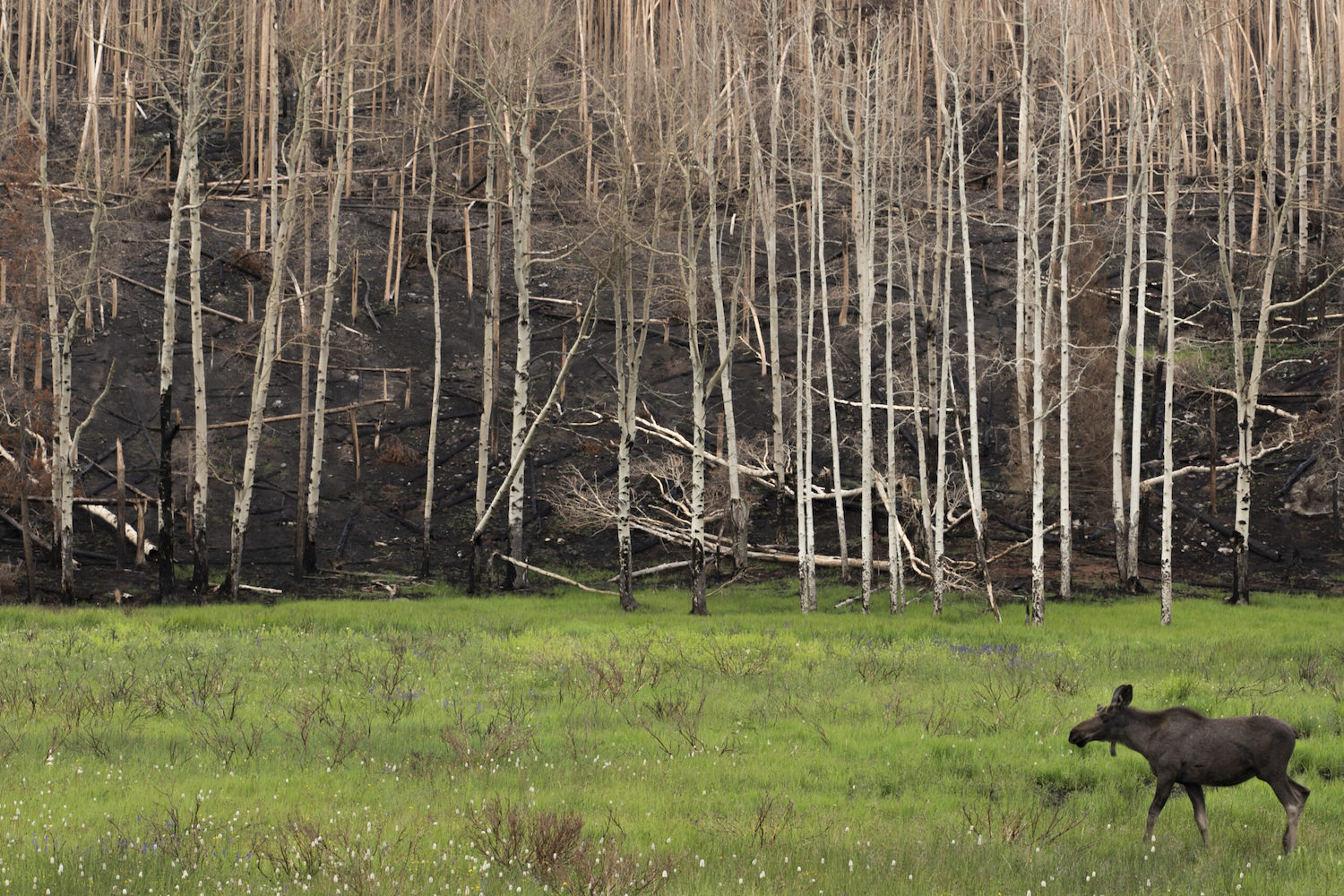 That is why it is time to put rivers and freshwater at the center of the climate conversation.
The reality and risks of climate change have been emphatically described in recent months by the August 2021 Intergovernmental Panel on Climate Change (IPCC) report and the United Nations Climate Change Conference (COP26). Human influence has, without a doubt, warmed and changed air quality, ocean health, and land characteristics. The scale of change is unprecedented and human-induced changes are sparking weather and climate extremes in every region of the globe. Much of the focus has been on changes in sea levels, glaciers, forests and the atmosphere.
Climate impacts on rivers, which flow through diverse landscapes, cultures, economies, and habitats, are less discussed but no less important.
Water is life, and rivers are the veins and arteries of the earth. All living things depend on the clean water that rivers provide. Rivers supply two-thirds of our drinking water supply. They're vital to our economy, and our food, transportation and energy systems. Rivers weave through our lives in countless ways that may go unnoticed — until disaster demands our attention. We've experienced all the following in the U.S in the past year:
Disastrous floods putting lives and property at risk
Drought, aridification and curtailed water supplies threatening farms and ranches, as well as local economies that depend on river recreation
Wildfires harming downstream water supplies
Rising temperatures threatening culturally and ecologically important fish species and significant reaches of free-flowing rivers and streams
These impacts most severely affect communities with constrained resources and lack of access to clean and reliable water sources. Black, Indigenous and Latino communities nationwide are disproportionately impacted by river-related climate impacts due to longstanding systemic injustice.
So far, the discussion around rivers and climate has been heard as more of a whisper, where commanding volume is needed – and we are speaking up. In response to COP26, the recent IPCC report, and on-going climate change proposals, we are releasing a Rivers and Climate policy statement outlining six required strategies to strengthen communities in the face of climate change, advance just, equitable solutions that benefit rivers and people, and enhance resilience and adaptation to ongoing changes.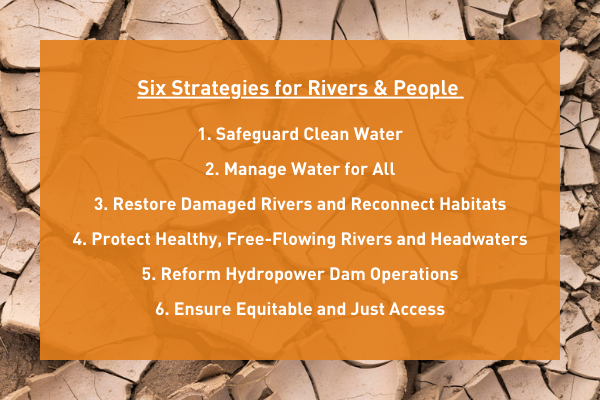 Frontline leaders across the country are tackling many of these issues in their own communities. It is time to come together as a river and clean water movement to ensure decision makers at every level are listening, and making healthy rivers – and all life that depends on them – a top priority.