Walker Watershed Meadow Restoration Projects
Historic land use, especially unregulated grazing, resulted in degradation in these three meadows.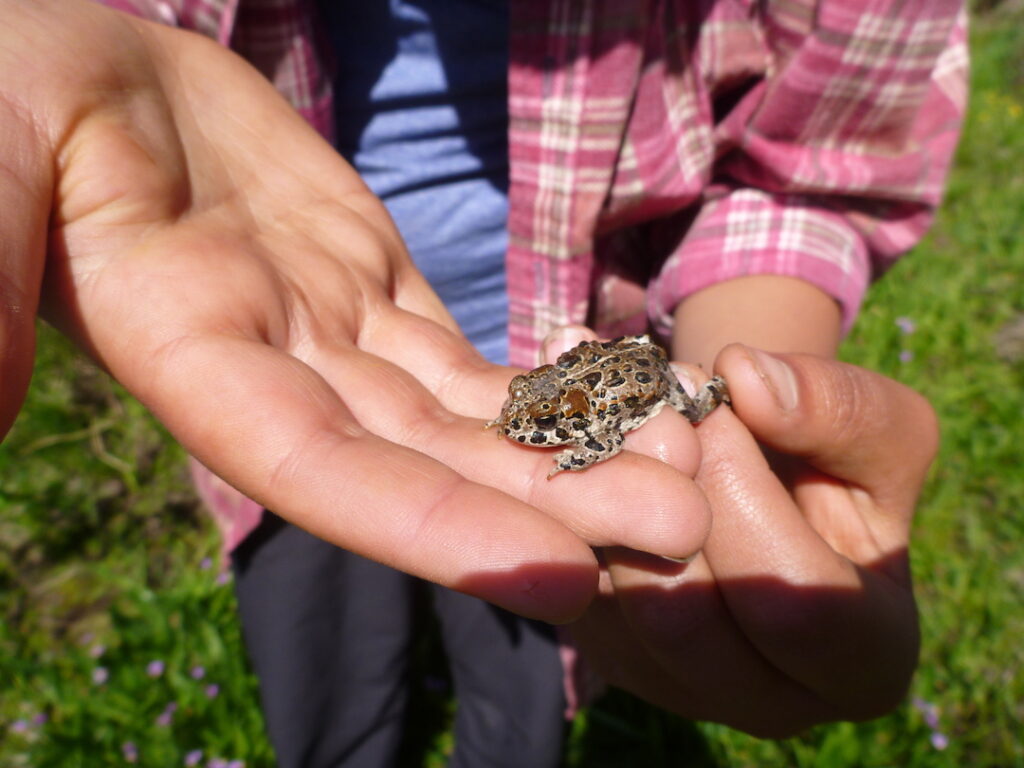 This blog was written by Julie Fair and Daisy Schadlich
During the summer of 2020, American Rivers and partners completed the restoration of three small meadows in the Upper West Walker River Watershed. The meadows – Upper Sardine, Lower Sardine, and Cloudburst – are located at around 8,500 feet in elevation on the east side of Sonora Pass in the Eastern Sierra.   
Historic land use, especially unregulated grazing, resulted in degradation in these three meadows. Heavy grazing can result in soil compaction and erosion that can be self-perpetuating. When meadows are degraded, they are less resilient and therefore more prone to further damage. A large flood event in 1997 exacerbated the effects of grazing in these meadows, resulting in erosion and gullies that were unnaturally draining the meadows. In addition, in Lower Sardine Meadow, flow from an adjacent hillslope was being concentrated into culverts under Highway 108 rather than spreading flow across the meadow surface. This further contributed to meadow drying and erosion.
Yosemite Toad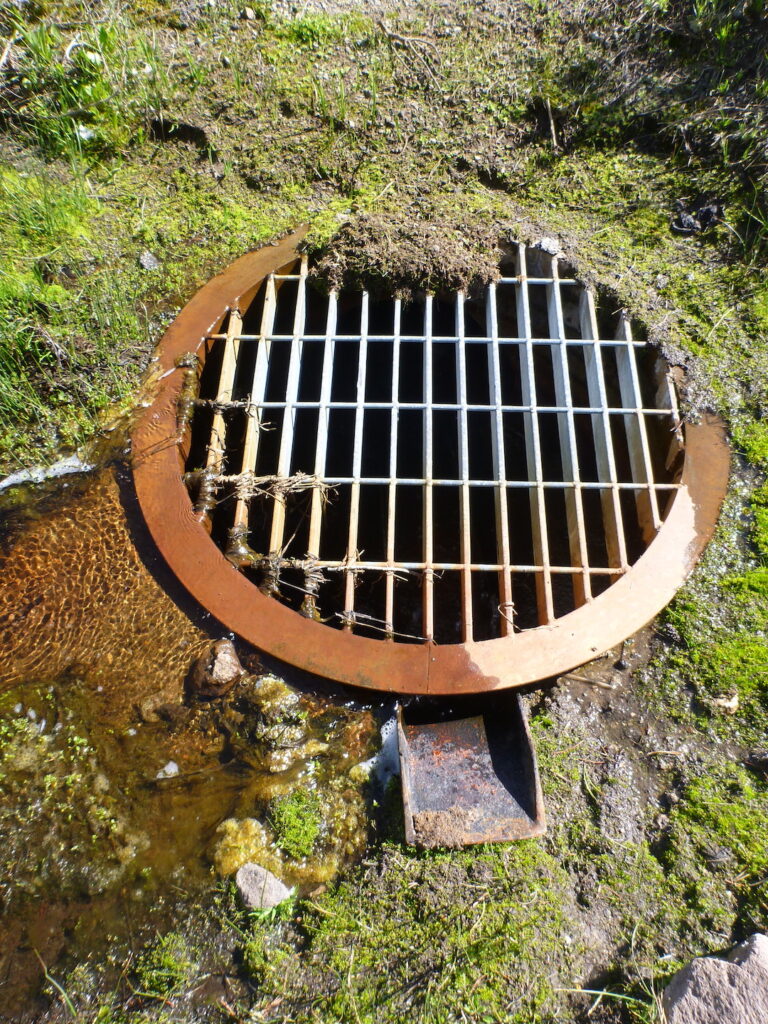 These meadows are unique in part because Upper and Lower Sardine provide breeding habitat for Yosemite Toad, a federally threatened species. These toads are very particular about their breeding habitat; they depend on shallow ponded water at high elevations. Snowmelt from the surrounding peaks pools in the wet meadows in the spring and early summer. After breeding, adult toads move to upland areas where they overwinter in animal burrows. Juveniles mature quickly and are out of their ponds in a matter of weeks. They then move to the wooded upland to fill up on food and find a burrow before the colder weather comes.
Dryer meadows mean less intact habitat for Yosemite Toad and other species that depend on healthy, wet meadow systems. Additionally, Lower Sardine had a historic dirt road cutting through the meadow that threatened Yosemite Toad habitat. Toads were known to breed in the tire ruts of the road in the springtime, and although the road was formally closed by the US Forest Service, it was still being used by off-highway vehicle users, sometimes squishing young toads.
Restoration
American Rivers worked with our partners to decommission 580 feet of the old dirt road and construct 660 feet of new walking trail to reroute people away from sensitive Yosemite Toad breeding habitat. The project also placed dirt and rock to fill gullies, arrest erosion, protect toad habitat and restore the meadows' ability to provide natural water storage. In addition to these enhancements, the California Department of Transportation (Caltrans) installed two new culverts under Highway 108 at Lower Sardine meadow to restore more natural flow to the meadow surface.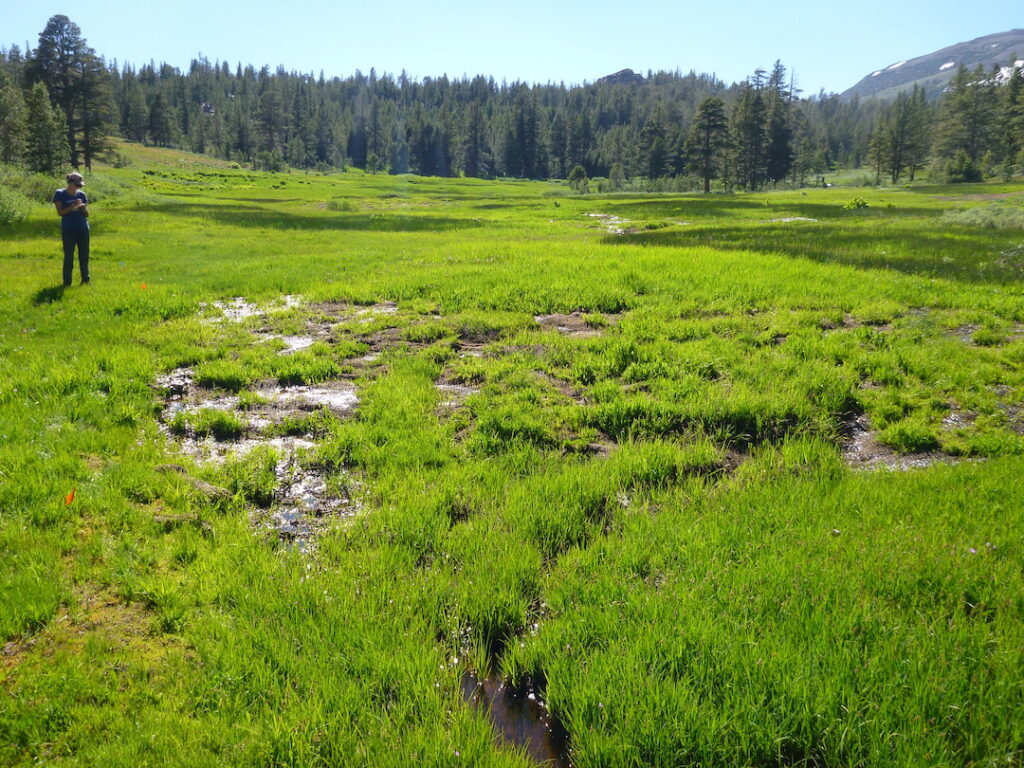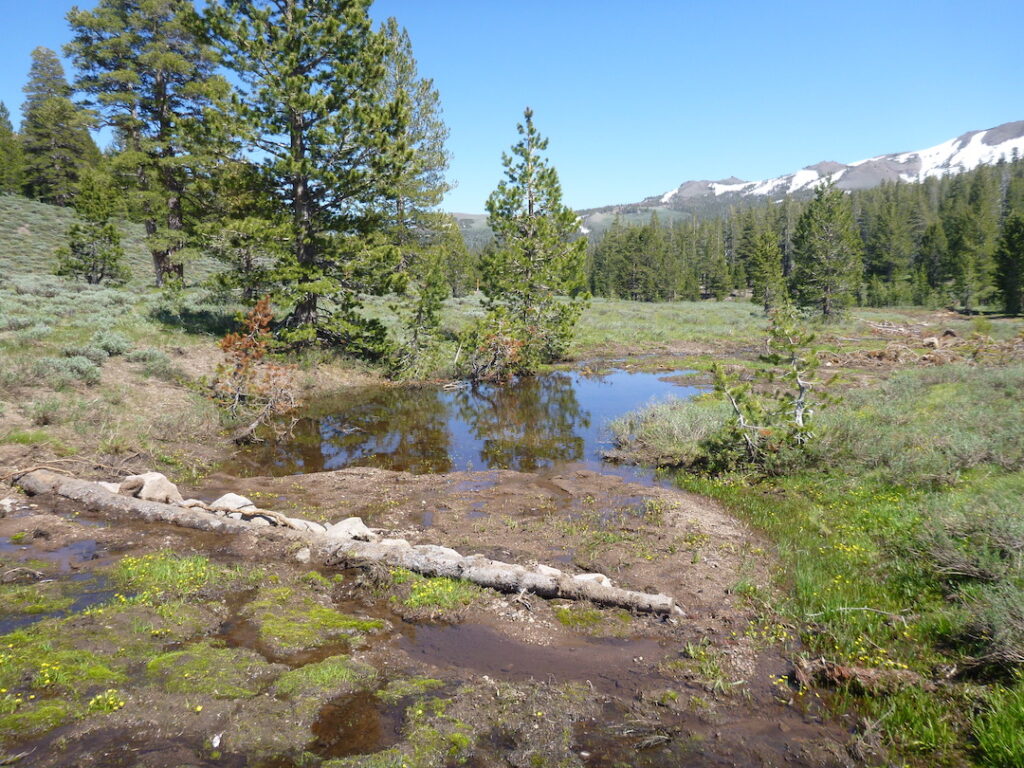 One culvert at Upper Sardine Meadow was too steep for toads to climb out of when they followed the flow upstream in their transition, leaving them stranded in the pipe. To fix this, Caltrans installed a low-angle ramp that allows the toads to climb out of the culvert and access upland habitat on the other side of the highway.
In total, the project repaired 2,500 feet of eroded channels and swales and restored and protected 38 acres of wet meadow. American Rivers has been working with the Humboldt-Toiyabe National Forest and California Trout, with help from Forest Creek Restoration, since 2018 to restore these sites. The project was funded by California State Parks Off Highway Vehicle Program, California Department of Fish and Wildlife Watershed Restoration Grants Program under Proposition 1 and the National Fish and Wildlife Foundation.