Partnering for Equity and Clean Water
Our Intrenchment Creek work has focused on developing community leadership.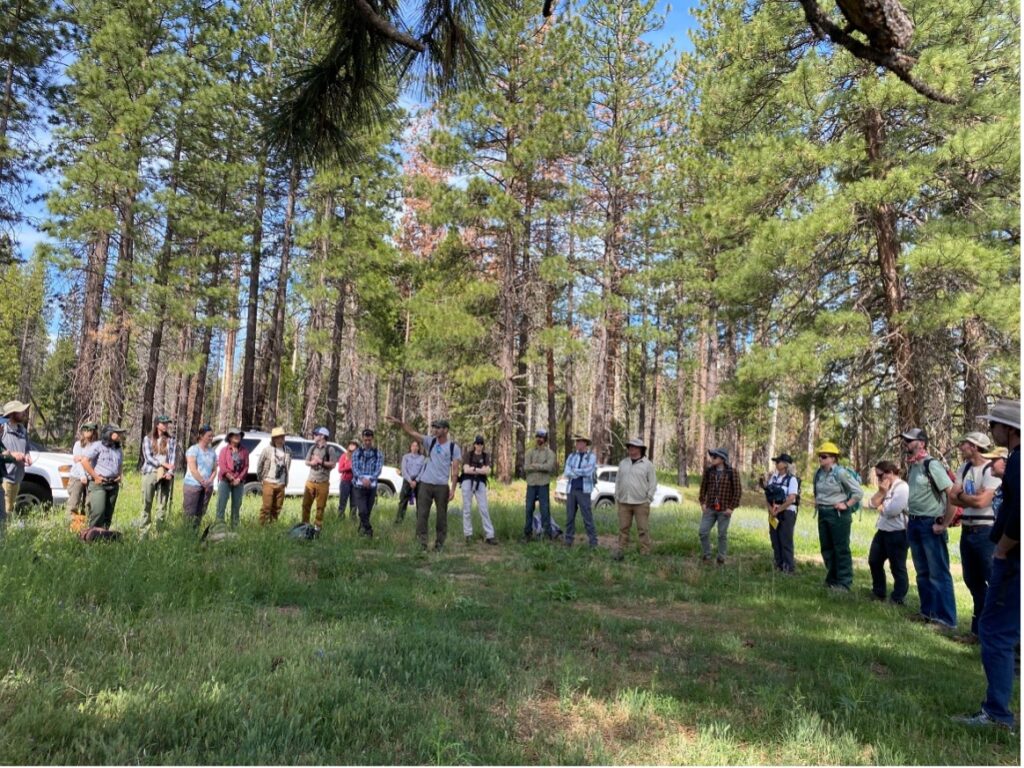 It was the evening of October 1, 2012 at the Rick McDevitt Community Center in Four Corners Park. The cinder block walled room was filled with community members interested in learning about the city's plans for stopping the flooding and combined sewer spills in their neighborhood. Just 3 months prior, a 25-year storm delivering 3.5 inches of rain in just four hours flooded streets and filled basements and backyards with toilet paper and sewage. It was then the Mayor promised a plan within 30 days for addressing the problem.
Seven years and two Mayors later, the community is still flooding, and many residents still feel fear each time it rains. While the City has implemented some solutions, they are not of the scope or on the scale needed to address the problem. So, what is needed?
At American Rivers, we believe that to implement equitable resilient urban water management and address the systemic problems like those in Atlanta's Intrenchment Creek headwaters, you need four things: engaged, inclusive community leadership; commitment from elected and government leadership; equitable and resilient water management plans, policies and practices; and sustainable funding mechanisms to make implementation possible. Our collaborative Intrenchment Creek work to date has focused on the development of community leadership and plans, policies and practices recognizing that government leadership and funding often flow from these.
We have successfully developed a plan for addressing flooding and combined sewer spills in the Intrenchment Creek headwaters. We have successfully completed what we hope is a catalytic interstate highway green infrastructure project in the headwaters. And community leaders have officially launched a watershed focused advocacy group to sustain and implement the work going forward.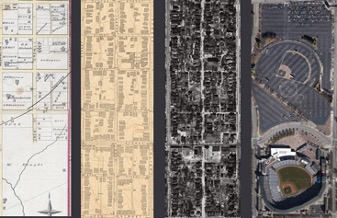 The Outcome-based Integrated Plan:  The Intrenchment Creek One Water Management Task Force, a collaboration convened by American Rivers and Eco-Action, consisting of community leaders and 18 non-profits, State and City government agencies as well as public and private developers came together in 2017 in order to address two pressing needs: 1) the need for an outcome-based plan that would finally seek to address the scale and scope of the flooding and combined sewer spill problem in the neighborhoods and 2) the need for related community benefits that would support long-time residents to stay in their homes and communities.  We worked closely with our Intrenchment Creek partners and secured the services of Sherwood Engineers to develop a roadmap for equitable, resilient stormwater water management for the Intrenchment Creek Stadium redevelopment area.
The Intrenchment Creek One Water Management Plan: Advancing Equity and Addressing Flooding and Combined Sewer Spills in the Heart of Atlanta lays out a solution set that, if implemented, will manage 100 percent of the 25-year storm and 96 percent of the stormwater in a 100-year storm, thereby addressing flooding and combined sewer spills and related quality of life and health issues in the affected neighborhoods. The completed plan can be found here.
Projects: We convened an effort with the Intrenchment Creek One Water Management Task Force partners to pilot an interstate green infrastructure project in the uppermost headwaters of Intrenchment Creek – a first step toward retrofitting the highways to address the million-plus gallons of water that's shed from the roads into the overtaxed combined sewer system. The Georgia Department of Transportation voluntarily retrofitted an area within the I-75/85 and I-20 interchange to include green stormwater infrastructure. More about that project can be found here.
Sustained local leadership: As the Task Force winds down, having completed its work, these same community leaders have now formed a local watershed organization – the Intrenchment Creek Community Stewardship Council – to continue the advocacy work needed to implement the plan in upcoming development projects, craft collaboration and advocate for policy change. Some of the members have been advocates for equitable and sustainable development in the area for over thirty years, while others—such as co-chairs Jason Dozier and Chris Lemons—represent the enthusiasm of the next generation. Many of the leaders sharpened their clean water advocacy skills at the very first Atlanta Watershed Learning Network, a course co-created by Eco-Action and American Rivers. And now we are at an inflection point in the work. We know there is a long road ahead to rectify the historical injustices that have led to the chronic flooding caused by the large-scale displacement of people of color in exchange for wide parking lots and highways. American Rivers looks forward to supporting the Intrenchment Creek Community Stewardship Council in their important work. First on the list is their campaign to advocate for a stronger stormwater ordinance from the City that works for everyone, which supports their long-term effort to create a neighborhood that provides for existing residents while simultaneously welcoming new residents to the neighborhoods that are quickly becoming the Gateway to Atlanta.
Please consider supporting the ICCSC and, if you are in Atlanta, find the creek under the asphalt or where it daylights by using the Intrenchment Creek Map and Guide, which was produced in collaboration with community leadership and highlights assets throughout the watershed.
By the way, did we mention we launched a Intrenchment Creek Story Map? We'd love for you to check it out.